To solve traffic problems, there are some accepting suggestions. A few of them good, a few of them really weird. Here's some details about the weirdest: A vehicle brand coding scheme.
In a bid to find a solution to EDSA's traffic woes, the MMDA has been accepting suggestions coming from concerned citizens. Some are good and are already implemented by the MMDA like the additional bus stops, more traffic enforcers and of course, there's the highly divisive but reportedly effective thorough clearing of roads.
It's like this on EDSA every...single...day 
Some of these suggestions however has become rather…drastic. One was turning EDSA and C5 into one way roads and this one was proposed by the GPI Engineer's Inc.
This one way scheme was suggested to work by turning the C5 into an exclusively northbound round and in turn the EDSA a southbound route. Senator Win Gatchalian however expressed his disapproval of this suggestion by stating that both EDSA and C5 aren't designed for a one-way flow of traffic.
The suggested one-way scheme will also only serve to redirect traffic and will not reduce vehicular volume at all.
Another idea, which MMDA spokesperson Celine Pialago had stated to be "extreme" and a lot of concerned citizens as very out of the box and very un-orthodox, was changing the number coding scheme into a brand coding scheme.
This scheme called the "vehicular brand reduction program" was suggested several days ago by former Philippine Amusement and Gaming Corporation consultant Ariston Gorospe.
While a lot of netizens were amused, a good number however didn't take it particularly well.
1. Brand Coding Scheme: How?
In order for the said scheme to even work. Gorospe first listed out the number of units sold for each major car company in 2018. Here's the top brands on the list:
| | |
| --- | --- |
| Brand | Number of units sold for 2018 |
| Toyota and Lexus | 73,136 |
| Mitsubishi | 33,506 |
| Hyundai | 15,957 |
| Nissan | 13,222 |
| Ford | 12,017 |
Based on that, the former PAGCOR consultant posited the kind of vehicles that would be barred from operating on a specific day. Here's what he came up with:
| | |
| --- | --- |
| Day | Vehicle Brand |
| Monday | Toyota |
| Tuesday | Mitsubishi, Hyundai, Isuzu |
| Wednesday | Nissan, Ford, Foton |
| Thursday | Honda, Chevrolet, Mazda, Subaru |
| Friday | Suzuki, Kia, Volkswagen, Mercedes-Benz |
| Saturday | Jac, Tata, Audi, Baic |
| Sunday | Mini and Lotus, Volvo, SsangYong and others |
Like the currently existing number coding scheme on EDSA, there were also special considerations made for vehicles like Emergency response vehicles like fire trucks, military vehicles, ambulance, and police cars.
Also included in the exemptions are diplomatic duty vehicles, trucks accredited by the MMDA, large cargo trucks and heavy machinery weighing 4,500 kg and above, Department of Tourism vehicles, commandeered vehicles in use by the government, vehicles carrying people in-need of emergency medical treatment, and other government vehicles that are necessary for operations.
And yeah, Gorospe not only recommended the aforementioned brand coding scheme for EDSA but also for the entirety of the Philippines.
>>> Tips for you: Driving in the Philippines: Google Maps have update for the coding day.
2. Brand Coding Scheme: One of the more "extreme" proposals MMDA has received
In a statement, MMDA spokesperson Celine Pialago says that their agency are always open to suggestions and that they will always have an open mind when it comes to ideas that will potentially solve Philippine traffic problems. However, she also reminds the would-be proponents of these ideas to back up their suggestions with research and data.
The "vehicular brand reduction program" as of now is tabled and is to be mulled over by the MMDA engineering department and their consultants.
>>> To solve traffic problems, you need to know about Proof of Parking Space Act.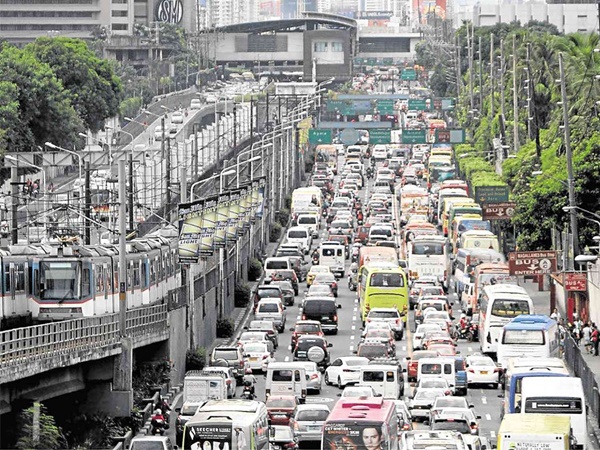 Traffic in the Philippines makes it more difficult to come up with new solutions
As for the opinions of many on Facebook, Reddit and other social media sites, many have found the idea to be preposterous and will be prone to abuse. Some say that those able will only cause to add more vehicle volume by purchasing seven vehicles from seven different brands to circumvent the scheme.
There's also the likelihood of government officials abusing government vehicles for their own private trips. And lastly, people who can only own one car and depent on the said car for a living will likely suffer.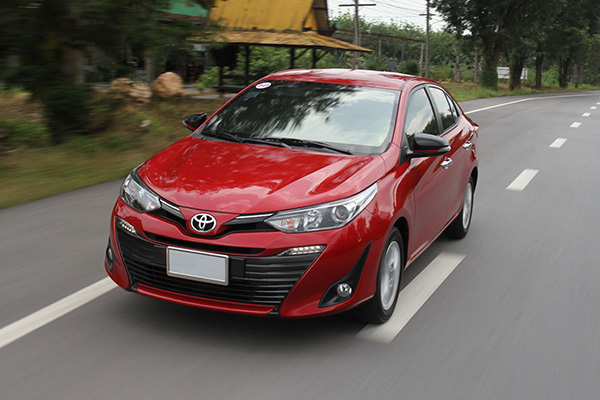 TNVS drivers who are Toyota Vios users will miss out a LOT on Mondays if this scheme was approved
What a majority suggested doing instead is to improve existing roads, improve public mass transportation, and of course, self-discipline.
For more updates on the latest news related to Philippine traffic, and automotive stuff in general, please keep reading here on Philkotse.com!


Cesar G.B. Miguel
Author