In order to further reduce traffic along EDSA, the MMDA has recently started their dry run of the no-loading and unloading along the major roads.
The MMDA, or known fully as the Metropolitan Manila Development Authority has begun their dry-run of the no-loading and unloading policy along the EDSA road on April 22.
This is in-line with their organization's responsibility to strictly implement the rules and regulations pertaining to the "terminal-to-terminal" rule which bars buses from loading and unloading along the length of EDSA and other major roads.
According to the latest news, Bong Nebrija, MMDA's traffic manager has said in a statement that this dry-run is their effort in enforcing the law pertaining to the point-to-point loading and unloading as indicated in the franchise of all provincial buses catering both routes to the south and north.
Furthermore, he also stated that violators who will be apprehended and will be charged with penalties like obstruction, loading, and unloading on non-designated areas, disregarding traffic, and many others.
Provincial buses banned from loading, unloading on EDSA after Holy Week | DZMM
During the dry run itself, MMDA Spokesperson Celine Pialago has said that their traffic enforcers will perform "no apprehensions" yet but they will still implement the aforementioned rule on unloading and loading passenger on EDSA.
Also, from a DZMM radio announcement, Bong Nebrija reiterated that the MMDA will strictly implement rules and they will not tolerate violations in any shape or form. As such, MMDA indeed is working very hard in order to alleviate the current traffic congestion that has become popular in Metro Manila.
Nebrija has also said that these provincial buses will only be allowed to stop and unload their passengers in terminals located in Quezon City, Pasay, and Cubao.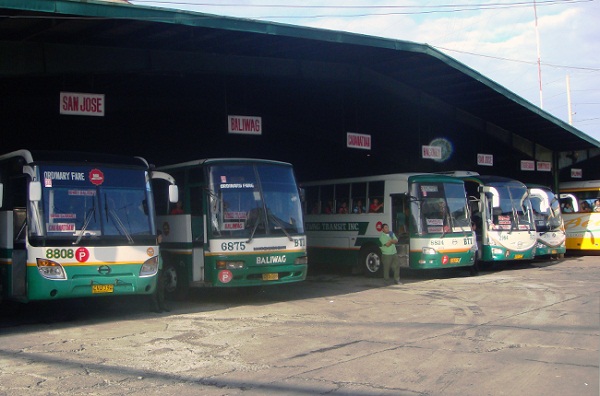 A terminal in Cubao such as this in Invariably causes a lot of traffic if it is not managed properly
To ask for further clarification, the Bus Operators Association in Southern Luzon has formally written to Arthur Tugade, the Secretary of Transportation to ask for further clarification regarding the matter. For further details on the routes, their buses will need to take.
Aside from implementing the dry run, MMDA is also tasked to dismantle or remove the steel fences and several cement delineators found along EDSA-Timog Avenue to EDSA-P. Tuazon Boulevard, Quezon city and replace these with plastic, very bright orange barriers.
This will be more advantageous for everyone involved because these barriers are made out of plastic and as such are light and can be easily be moved when necessary. This will definitely be useful especially during certain times when the flow of traffic whether be it public or private transport, needs to be herded in one way or another for optimal flow.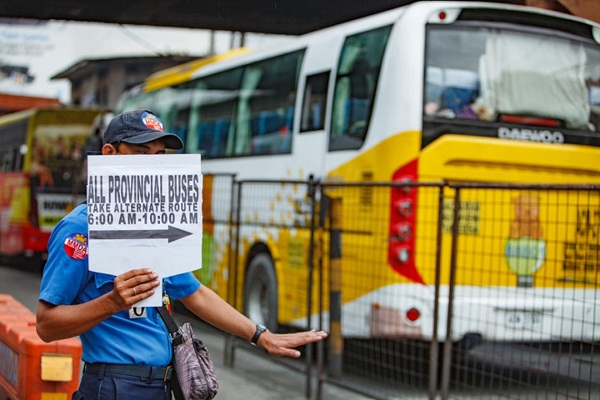 MMDA will strictly implement rules and they will not tolerate violations in any shape or form
Also, the old cement barriers are less visible than their plastic orange replacements and it is of note that there had been cases of accidents involving these less visible concrete barriers and steel fences especially at night.
On April 22 at about early evening, a considerable earthquake struck Metro Manila and as such, LRT lines 1 and 2 including MRT line 3 and the Philippine National Railways or PNR trips are all suspended. As of now concerned officials are wary of structural damage and are inspecting the status of their infrastructure.
The traffic, especially along EDSA, will have become more congested than usual due to the sudden influx of people who can't use the aforementioned railway systems. This further compounds that challenge facing the MMDA in further fixing the traffic situation however, many are hopeful that their organization will definitely handle it.
For more news, reviews, car price updates and many more, keep posted here at Philkotse.com.


Cesar G.B. Miguel
Author