The MMDA temporarily suspends the coding scheme on Jan 13, 2020 (Monday) in light of Taal Volcano's eruption.
Coding Scheme temporarily suspended
In light of the recent events involving the Taal Volcano's spewing of volcanic ash, the Metropolitan Manila Development Authority has temporarily lifted the Unified Vehicular Volume Reduction Program or UVVRP or number coding scheme for Monday, today, January 13, 2020.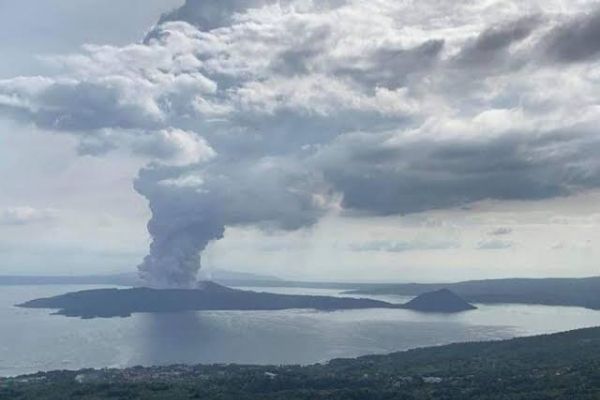 Taal Volcano erupts, spewing out ash
This enables vehicles with license plates ending in 1 and 2 to use EDSA and other major Metro Manila thoroughfares from 7 A.M. to 8 P.M.
As of the writing of this article, the Philippine Institute is already raised to danger level 4 which means that the said volcano might explosively erupt in the coming days.
Other suspensions include class suspensions and air travel suspensions for flights in and out of Metro Manila. Government and private companies' operations are also affected. Evacuation efforts for areas within the immediate vicinity of Taal are currently ongoing.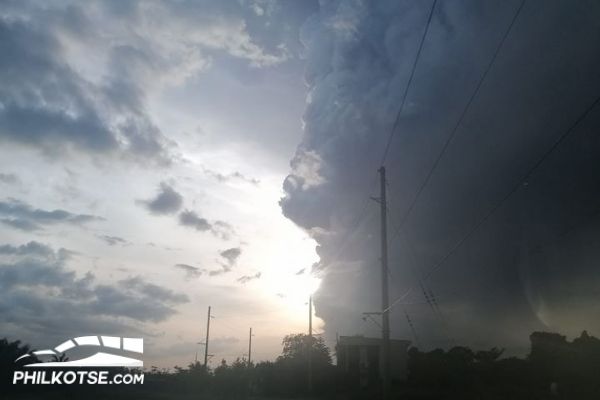 Another view of Taal spewing out ash and volcanic gasses [Photo courtesy of Shindle Bryan Bien]
>>> Also check: 
List of ashfall affected areas
The ash fall from Taal's phreatic eruption has already reached a couple of provinces in Luzon. Those areas, according to the MMDA are;
Metro Manila
Northwest Quezon
Rizal
Cavite
Batangas
Bulacan
Tarlac
Southeast Zambales
Nueva Ecija
Bataan
Eastern Pangasinan
Tips for avoiding ashfall affects your car
If you're from or recently drove through the areas affected by the ash fall listed above, here are some tips with regards to your car;
Tip #1.
If it's possible, avoid driving in heavy ashfall because the ash might clog up your engine and stall your vehicle. If you really need to, do not turn on your air-conditioning system as it will bring in air and ash eventually.
Also, keep your windows up. The reason behind this is that ventilation and air-conditioning systems are vulnerable to volcanic ash. These may collect in your air filters and radiator and might even cause overheating.
>>> Check out: 3 tips to keep your air conditioner free from dust and pollen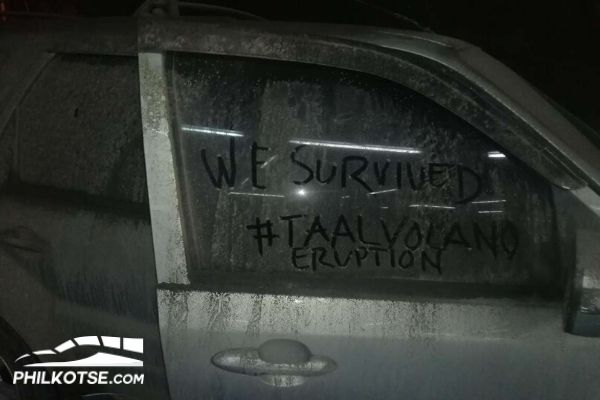 Currently, thousands of motorists are affected by the ashfall [Photo courtesy of Shindle Bryan Bien]
Tip #2.
If your car got covered by ash, we highly recommend that you wash it off immediately. However, we do not recommend wiping the car with a rag whilst spraying water onto it because that will scratch your car. Also, while cleaning your car, wear protective gear like a facemask, a pair of goggles or shades, gloves, and a raincoat.
>>> Relevant article: How Can I Repair My Car's Scratches?
Tip #3.
If your car's engine has been filled up by ash, bring your car to your nearest brand's dealership immediately.
For more automotive news, keep reading here on Philkotse.com and keep safe out there.


Cesar G.B. Miguel
Author