Follow to know different types of car scratch and learn helpful tips for car scratch repair.
We had a lovely, loyal, brown dog whose lifespan is extraordinary and has survived all kinds of weather and sickness. She is so loyal that when we fail to get her inside the gate before we leave, she runs along with our car and barks at anyone who gets in the way – all the way until the subdivision gate.
When we get home, she could also get too excited to see us, regardless of how short of a time we have been away. And when she gets excited, she jumps at us giddily, just like any other dog seeing her person.
One time, in such an unfortunate incident, out of her overwhelming excitement, she leaped on the rear door panel of our car and you can only imagine what happened next.
The dreaded screeching sound echoed in our small, roof-less, front yard. We heaved a deep sigh of mixed emotions - exhaustion, frustration, anger, and surrender. Regardless of what she's done, we can't hit her, it'll just break our hearts. However, my husband did a little something to make sure that she won't do it ever again.
So, scratch. Our car was already a mess – faded roof, almost always dirty, scratches on the windshield, among others, due to outdoor parking under the trees. Now, this. It's already late and we just have to sleep on it and inspect it tomorrow.
Simple ways to remove minor scratches from your car
1. Types of Car Scratches
Regardless of what type of scatch on car, a scratch is still a flaw, a single hairline that can be seen by other people. If you're OC like me, this is too displeasing to the eyes. It is important for us to know the two types of car scratch types so we can determine if you can repair it yourself or you have to take it to an expert for some fixing.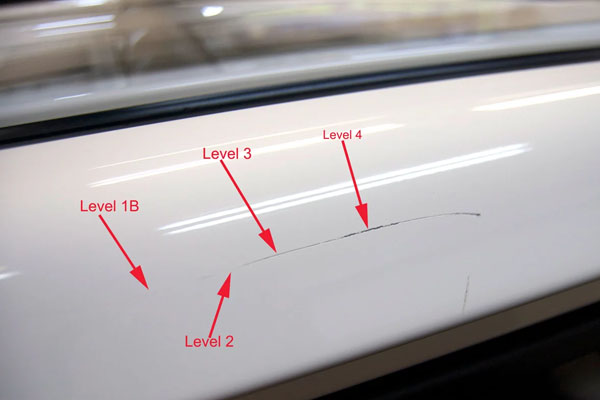 Here are levels of car scratches
#1. Light Scratch​
This is the type of scratch you should be thankful for. This is the type of scratch that doesn't go beyond the clear coat of your car. As the name implies, these are just superficial – on the shallow part of the surface. You don't have to worry much about this and in fact, there are some homemade remedies for this type.
#2. Deep Scratch
Panic, yes. Not only because it looks bad, but this type of scratch that you need to take to a body and paint shop to fix. Having a professional do the repair could only mean money flowing out of your pocket. If you think you can do it yourself, it may involve a lot of processes, so you have to make sure you are prepared with lots of patience and attention to detail.
Now that Philkotse.com has determined the kinds of scratches, it's time to know how to deal with them.
2. Light Car Scratch Repair Tips
As mentioned since light scratches are merely superficial, there are some things you can do yourself to repair the damage. Here are some tips and tricks:
Clean the area thoroughly. You can use soap and water to wash the area where the light scratches are located to make sure it's free of any debris. This will help you see the scratch as clearly as possible.
Wipe the scratched area clean to make sure it's dry before you apply anything else. Use a microfiber towel for this.
Once clean and dry, use your preferred polishing compound and wipe it over the scratch until it looks better.
Wipe the area clean and dry again using a microfiber towel.
Note that with the minor car scratches, you can easily have them fixed with the car scratch remedy that available at home, such as:
Shoe polish
Car scratch Toothpaste
Nail polish
Candle wax
Super Glue
Car scratch stickers
>>> Also check out:
3. Slightly Deep Car Scratch Repair Tips
These are the type of scratches that you can somehow feel when you ran your fingers along the surface, but not deep enough to go completely through the clear coat. The same steps apply as above, but we highly recommend you use the best polishing compounds or car scratch removers you can find in the market.
According to the website Top10Select.com, these are the top ten best car scratch removers:
Mothers 08408 California Gold Scratch Remover 8 oz.
Turtle Wax T-241A Polishing Compound & Scratch Remover 10.5 oz.
Meguiar's G10307 ScratchX 2.0 7 oz.
Meguiar's G17216 Ultimate Compound 15.2 oz.
Quixx 00070-US Paint Scratch Remover Kit
Barrett-Jackson Car Scratch Remover
Nu Finish Scratch Doctor
Formula 1 Scratch Out Scratch Remover for All Auto Paint Finishes
3M 39087 Scratch and Scuff Removal Kit 1 oz
Turtle Wax T-234KT Premium Grade Scratch Repair Kit
If the above specific products are not available in your area, you can just take note of the brands mentioned and their nearest possible equivalent.
4. Deep Car Scratch Repair Tips
So these are the dreaded ones. Although, it is always safe to seek help from professionals, sometimes we try to discover ways to save money and see if we can do it ourselves. In case you decide to do the latter, here are some tips:
Wash the car
Make sure your car is squeaky clean and free from dirt, debris, and other unwanted stuff before doing the repair on the scratched area. This will help you see the extent of damage very clearly. Afterward, make sure to thoroughly dry your car before proceeding to the next step.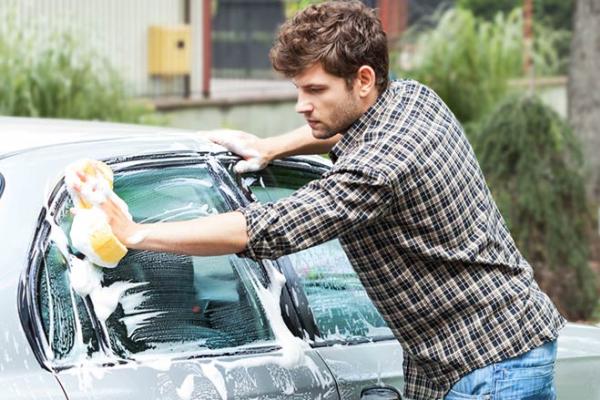 Make sure your car is squeaky clean and free from dirt before doing the repair on the scratched area
Apply rubbing compound
On a clean towel, pour a decent amount of rubbing compound and apply it onto the scratched area in a gentle, circular motion.
Wipe the rubbing compound off
Wash the area where you rubbed the compound to
This is important – you have to make sure that none of the rubbing compounds is left within the scratch itself. The area should be perfectly spotless.
Tape it
The tricky part – you have to tape the area surrounding the scratch. This is to make sure that when you put the next chemicals (primer, paint, etc.), it will not go beyond the area where it needs to be.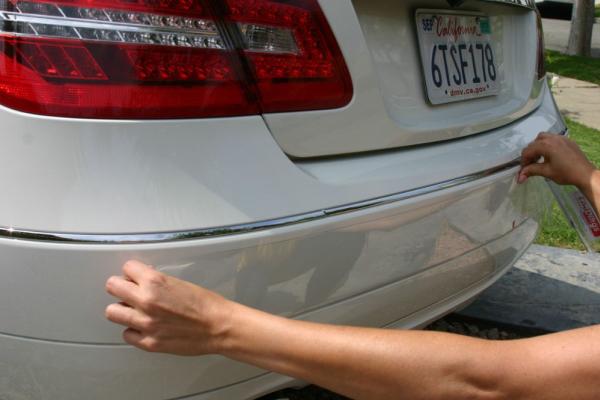 You have to tape the area surrounding the scratch
>>> Worth to note: How to protect your car from scratch: 6 easy ways to know
Apply Primer
Apply a decent amount of primer on the scratch and let it completely dry before proceeding to the next step.
Prepare the paint
While waiting for the primer to dry, you can use this time to prepare the paint. The important thing to note is you have to make sure that you know your car's exact, actual color. You don't want to paint it with any other shade unless you're willing to have your car look depressing.
Paint it
Once you're ready with the paint, now is the right time to gently repaint the affected part. Make sure you apply even amounts of paint on the affected surface. Wait for the paint to dry for a few days.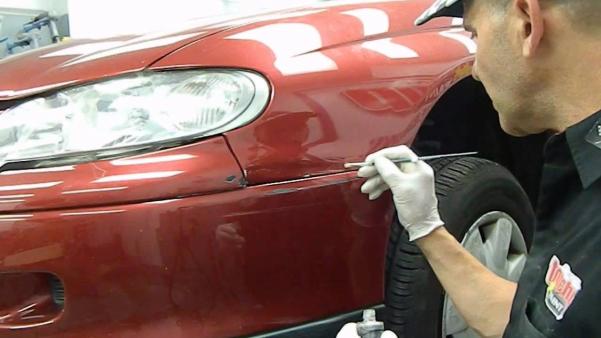 Once you're ready with the paint, now is the right time to gently repaint the affected part
Apply a clear coat
Once the paint is dry, you can now apply a clear coat.
As mentioned before, if you are not comfortable doing the DIY repair of deep scratches, don't hesitate to just take your car to your preferred body and paint shop so the car scratch repair can be taken care of properly by professionals. 


Ivy Kristia Padura
Author
Recent posts