Great news for Baguio bound motorists! The Kennon road will be opened partially but there are a lot of things you should know.
Kennon road to be opened
Starting November 29, 2019, Kennon Road, the famous roadway connecting Baguio City to La Union will be opened after being closed for months.
According to Task Group Kennon, the said highway will be opened every 6 AM Friday to 6 PM Monday every week. This decision will ultimately easy the increasingly heavy traffic congestion that has been plaguing the Tubao-Asin-Nangalisan Road and the Marcos Highway due to the sheer number of tourists wanting to visit the City of Pines during the weekend.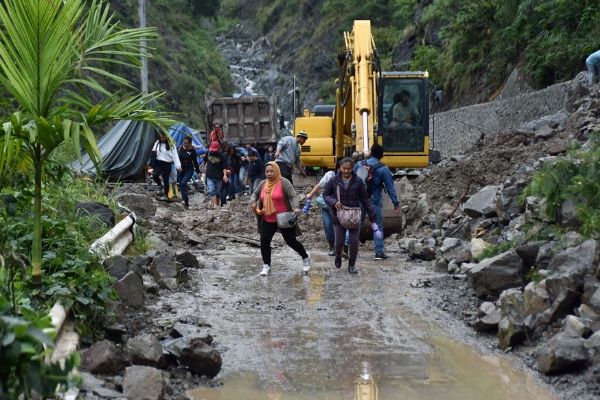 This is Kennon Road on a bad day. It's rough...
>>> Latest updates:
Kennon road: Opened but with limitations
In a statement, the Cordillera Regional Risk Reduction and Management Council or CRRRMC which is a member of Task Group Kennon said that the road will only be opened for light vehicles weighing five tons below and for one-way traffic.
Another consideration that motorists should take heed of is the 20 kilometers per hour speed limit that should be followed along the length of Kennon Road. This is especially for the ones intending to stop to visit the Lion's Head sculpture.
Tourists who want to get close to the said sculpture for a photo must secure a clearance from the checkpoint stationed at the Camp 7 view deck. To do this, one must surrender a valid government issued I.D. or driver's license which can be retrieved after the visit.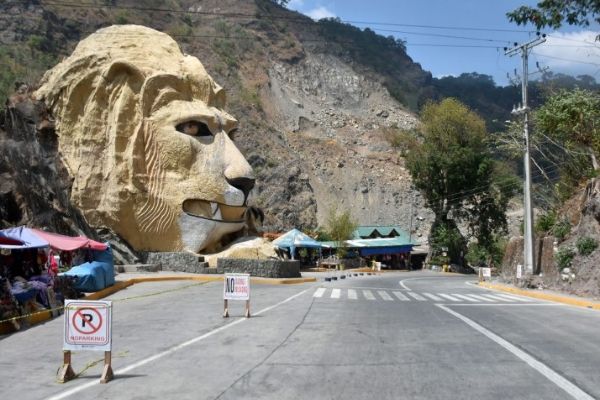 The Lion says: "Rawr, let me borrow your I.D.s."
>>> Very important: List of closed and rerouted roads for UNDAS and other related news.
Benguet Governor Melchor Diclas supports the decision of Task Group Kennon along with the addition of a station to monitor the entry of pigs and pork products especially from known areas that are affected by African Swine Fever.
However, the advisory from the Task Group Kennon also said that:
"In case of inclement weather and/or sudden occurrence of a localized thunderstorm where landslide is imminent in the area, Kennon Road will be immediately closed upon the recommendation of the Department of Public Works and Highways-Cordillera, the Tuba Municipal Office, and the Tuba Police"
For more automotive related news, keep reading here on Philkotse.com.


Cesar G.B. Miguel
Author