Let's check out SMC's new road made out of recycled plastics.
1. San Miguel Corp and their recycled plastic road
A couple of days ago, since San Miguel notified to buy a 65% stake of BMW PH distributor in 2017, SMC again announced to the world their recycled plastics road. This is the very first of its kind here in the Philippines.
The Asphalt that used the recycled plastics was laid on a 1,500-meter pilot test site within a logistics center located in General Trias, Cavite.
As SMC president Ramon S. Ang had put it; their company wants to help address the issue of plastic wastes by using them sustainably. In turn, the plastics won't end up in landfills and also, these won't find their way to our rivers then to our oceans.
SMC's partner in this endeavor is the global materials science company, Dow. They said that the recycled plastic waste acts as a binder together with bitumen. When combined, SMC says that the result is a more durable material that will last longer than normal asphalt.
Currently, the test site for the recycled plastic road uses around 900 kilograms of plastic waste which is equivalent to around 180,000 sachets and plastic bags. The plastic road will also be put to the test as the test site is primarily used as a marshaling area for trucks laden with heavy loads as well as heavy equipment.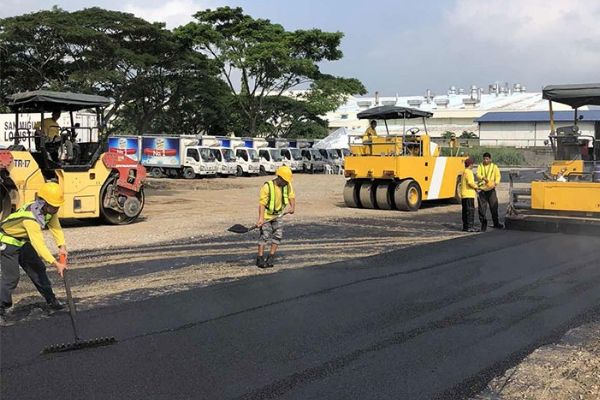 The testing for the recycled plastics road is no joke as it will see a lot of heavy trucks daily
More sustainable projects to come from SMC
Apart from the road made out of recycled plastics, SMC also announced that they will be adopting biodegradable plastics for food and non-food products. The Department of Science and Technology, Industrial Technology Development Institute gave this particular innovation the Environmental Technology Verification certificate. And lastly, San Miguel also discontinued its bottled water production a few years back.
It's a major step by the company towards sustainability by the company and if things turn out right, there's, of course, a chance that they'll be using this technology on many of their roads. We also hope that this means that more and more companies in the Philippines will adopt sustainable manufacturing practices in the near future.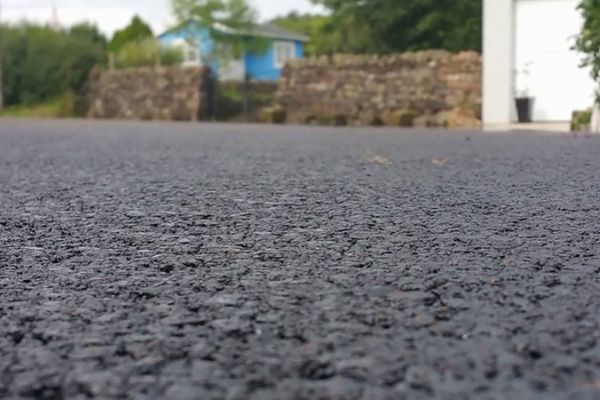 Here's a closer look at a road built out of recycled plastics. This one is also being tested in the UK
For more automotive-related news, keep reading here on Philkotse.com.


Cesar G.B. Miguel
Author