An all-electric emergency response vehicle.
The country is currently waiting for any further announcement regarding as to whether Nissan Philippines will be bringing in the LEAF EV in the local market or not.
While waiting for the announcement, Nissan recently unveiled a 100 percent electric emergency response vehicle concept called the RE-LEAF. The concept car is designed to provide a mobile power supply in emergency situations. The RE-LEAF working prototype is based on the Nissan LEAF electric vehicle (EV) passenger car.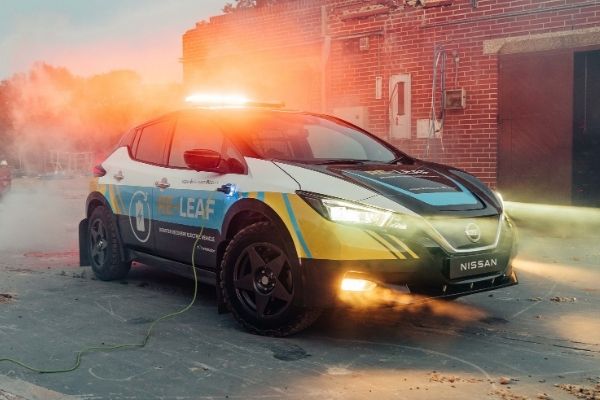 The Nissan RE-LEAF Concept
Nissan Europe said that natural disasters are the primary reason for power outages all around the world. When a disaster hits, electric supply is usually restored after 24 to 48 hours.
For this reason, Nissan Europe said that the RE-LEAF concept vehicle can be used during these situations. The EV concept can be driven into the center of a disaster zone and provide a fully mobile power supply.
The Nissan RE-LEAF comes with disaster-ready features such as weatherproof plug sockets that enable 110 to 230 devices to be powered. It also comes with all-terrain wheels, high ground clearance, underfloor protection, and wider tracks.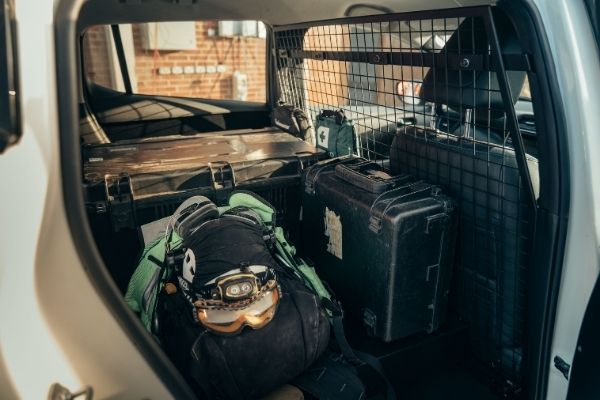 It comes with the most essential equipment for disaster responses
In addition, the Nissan RE-LEAF is installed with a pull-out desk and monitor mounted at the cargo space of the vehicle. The cargo area of the RE-LEAF is also mounted with other essential equipment for emergency situations.
"Electric vehicles are emerging as one of the technologies that can improve resilience in the power sector," said Helen Perry, head of electric passenger cars and infrastructure for Nissan Europe.
>>> Related: About 500,000 Nissan LEAF units produced, the Philippines is still waiting in vain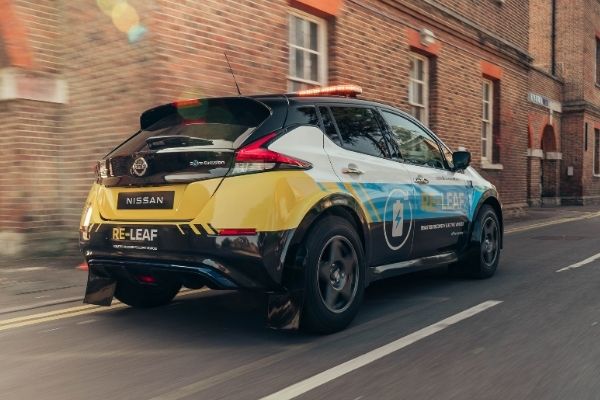 We're getting one step closer to the EV era
"By having thousands of EVs available on standby, either as disaster support vehicles or plugged into the network through Vehicle-to-Grid, they're uniquely capable of creating a virtual power plant to maintain a supply of energy," she concluded.
Here at Philkotse.com, we value your interest in the automotive industry. Visit our website to find out more.

Know more about Nissan LEAF 2022

The Nissan LEAF 2022 Philippines is a 5-door hatchback fitted with an all-electric powertrain. It is offered in the Philippines with one variant only which is priced at Php 2,798,000. Powering this electric vehicle (EV) is a synchronous electric motor capable of generating 148 horsepower and 320 Nm of torque. A 40-kWh lithium-ion battery is used, which aids the model's 311 km range. Only a single-speed gear reduction system is utilized to exclusively send power to the front wheels.
Dimensions-wise, the LEAF has a length of 4,490 mm, a width of 1,788 mm, and a height of 1,540, with ground clearance and wheelbase rated at 155 mm and 2,700 mm, respectively. This is the first and only commercially-available EV in the country. But in the all-electric options, the alternatives of Filipino car buyers include the Porsche Taycan, Hyundai Ioniq EV, and BYD E6.

Rex Sanchez
Author