It's been a while since we have seen major updates on the Navara.
The pickup segment in the local market is continuously getting more competitive. Toyota has launched the facelifted Hilux, Ford launched the massive Ford F-150, while Isuzu will be introducing the next-generation D-Max in the Philippines next year.  
With that being said, car brands with pickup trucks offered in the country need to step up their game in order to compete at a high level. Luckily for Nissan, the new Navara seems to be all set to be launched. Well, this is based on the leaked images that reportedly show the look of the 2021 Nissan Navara.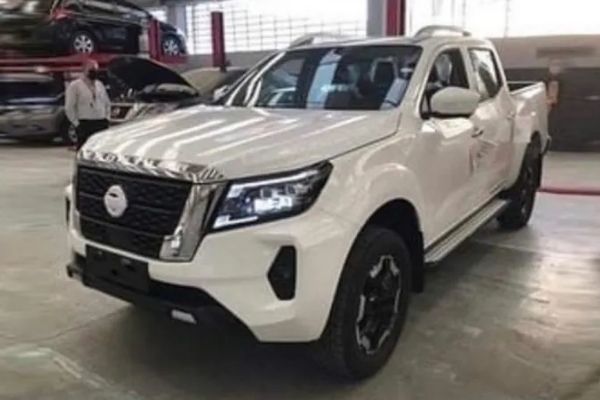 Could this be the 2021 Nissan Navara? [Photo: CarAdvice]
The Nissan Navara hasn't had a lot of major design revisions since the introduction of its third generation in 2014. The new and upcoming Navara could be a delight for many Nissan fans and could compete better in the local pickup segment.
The spy shot shows that the new Nissan Navara could come with a much larger black-out grille that sports a new design. This gives the Navara its more rugged and robust look. The headlights are also redesigned and the daytime running lights (DRL) are divided into two layers.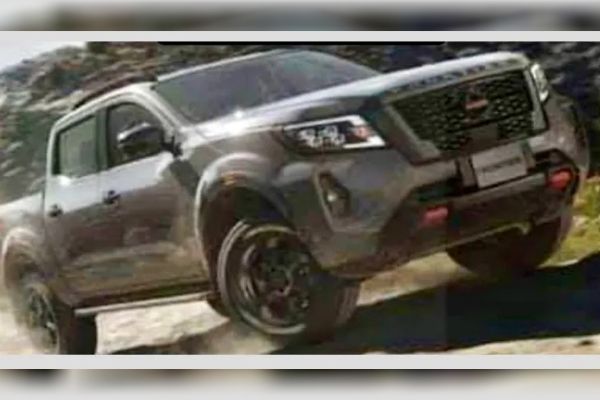 A more rugged and aggressive look moving forward [Photo: CarAdvice]
Moreover, CarAdvice released an image of the supposedly 2021 Nissan Navara that comes with no camouflage. The said Navara is reportedly the mid-range variant of Nissan's new pickup truck.
Under the hood, Nissan is expected to replace the Navara's 2.5-liter YD25 diesel engine with a smaller 2.3-liter twin-turbo diesel engine that makes similar performance numbers. The engine's power will be sent to either the rear wheels or all wheels through a 7-speed automatic transmission.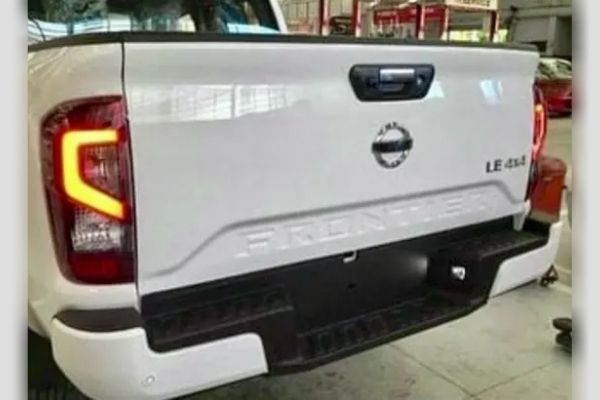 The rear of the 2021 Navara [Photo: CarAdvice]
As for safety, it is expected that Nissan could equip the Navara with the "Nissan Intelligent Mobility." Nissan's very own safety system includes features such as vehicle dynamic control (VDC), blind-spot warning, 360-degree surround camera view, high beam assist, and more.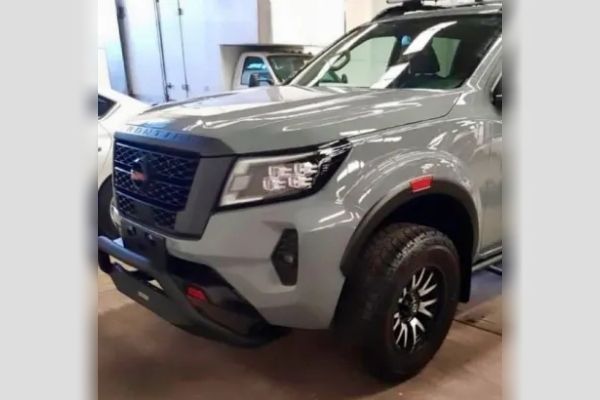 The new Navara is looking to be a battle-ready truck [Photo: CarAdvice]
No further details, unfortunately, have been released by Nissan. As for the moment, we can all enjoy the Japanese carmaker's "NISSAN NEXT: From A to Z" teaser video uploaded on its YouTube channel that shows us that most of its vehicles will be undergoing major changes. However, the leaked images could suggest that Nissan will be launching the 2021 Navara soon. 
Here at Philkotse.com, we value your interest in the automotive industry. Visit our website to find out more.
Know more about Nissan Navara 2021

<p>The Nissan Navara is one of the most reliable midsize pickup trucks that is used in Europe, South Africa, Australia, New Zealand, and Asia. It is known for its modern and muscled physique packed with innovative features. Whether you use it daily going to work or to transport a good number of goods in rural or urban areas, this versatile workhorse can truly perform. The new facelifted model comes with a bolder front end, which gives it a more commanding presence. It is also integrated with updated tech and safety features.</p>

Rex Sanchez
Author