Know the awesome love story of JP Artificio and his car.
Cars are more than just machines. It's more of like your daily companion that probably knows all of your milestones, downfalls, and even secrets. This is the case of JP Artificio, a 39-year-old Nissan California owner.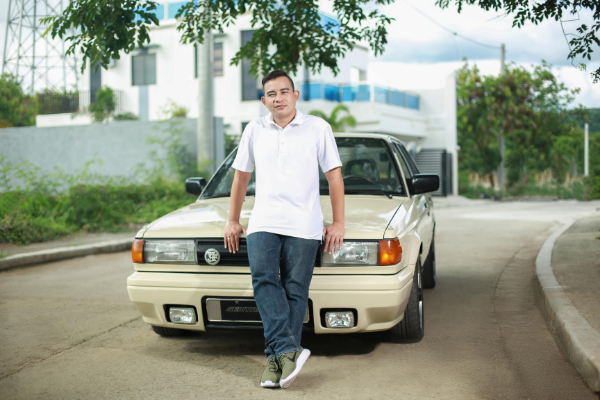 JP Artificio is a proud Nissan California owner
JP's love affair with the Nissan California started in 2002 when he was 21-years-old. He saw the California that his father originally bought in 1992 stored in a garage. From that moment, JP was lovestruck and had a feeling that the California wants to make memories with him.
"There was something about it that was calling me to fix it up, to make it look good," he reminisced. "The car was still in good condition; everything was well taken care of except the engine, and yet my dad wasn't really paying attention to it anymore," said JP.
Falling in love with the car at first sight, JP decided to restore the California. The first move he did was to have it towed to a friend's mechanic shop to have a new engine installed, without telling his father. In other words, JP and California eloped.
"When my dad got home that day, he asked me where the car was. I was scared at first," said JP. "When I told him that I had bought an engine for it, I saw that he was actually kind of proud. That was where my love affair with the Nissan California really started," added JP.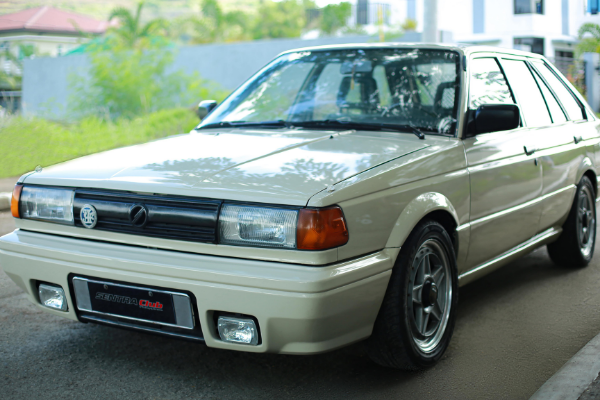 Indeed, JP loves his Nissan California
The California was restored back to life, which brought happiness to JP. He then used it as his daily car. The said car was even the place where he proposed to his wife.
"I recorded myself on audio and then mixed it in with our song and played it in the car. At the right time, I got outside the car and went around to my wife's side where I asked her to finally marry me. I'd have to say that was the most special moment I've ever had with that car."
Then, when his wife was in labor with their first son, it was the California that transported them to the hospital.
>>> Related: Nissan Sentra B13: A car that stood its ground in the 90s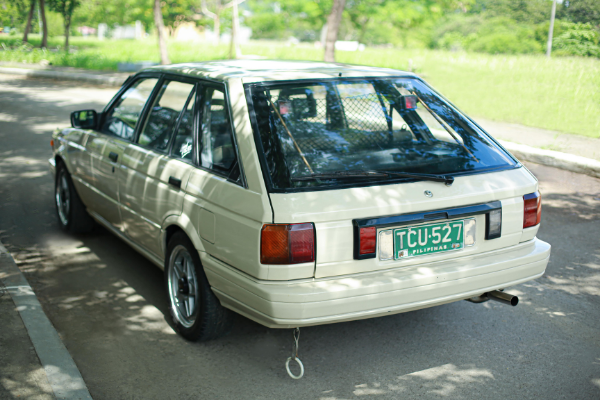 That's a clean-looking Nissan California
JP said he was "very proud" of his California. He even wanted to "get feedback from other owners about my build from Nissan guys abroad." He was even invited to join NissanBayan, the country's first Nissan club. Nowadays, when quarantining rules allow, he drives his California to car-themed events and makes new friends.
JP's love for the Nissan brand continues
Indeed, the Nissan California is not just a reliable machine but it also became JP's constant companion. How about you? Do you have your own love affair with your car?
Visit Philkotse.com to read more of the latest stories in the motoring industry.

Martin Aguilar
Author