The small Ford Fiesta ST 2018 is expected to offer big things.
Confirmed to hit dealerships some time this year, the sporty Ford Fiesta ST 2018 has just been teased with more details in terms of its technology features, promising to offer interesting experiences to stay behind the wheel.
All-new Ford Fiesta ST 2018
First of all, the Ford's performance hatchback is the first in the world to come equipped with patented force vectoring springs. Thanks to this fancy addition, the vehicle will be able to deliver better responsiveness and greater turn-in. The springs will also make sure the front directing properly and more importantly, help maintain the rear in check. Another noticeable refreshment is the newly-added Quaife mechanical limited-slip differential which is available as an option and allows improved cornering grip.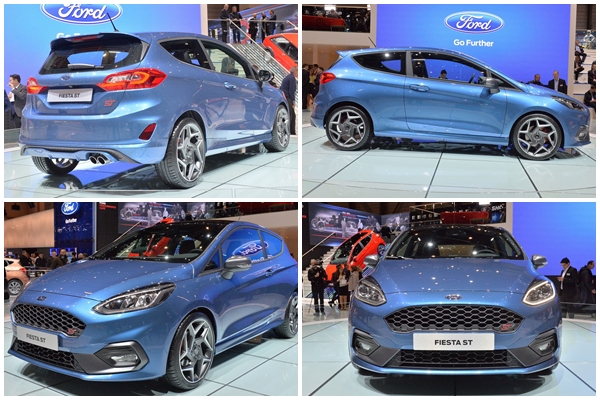 Patented force vectoring springs are significant addition to the new Fiesta ST
Interestingly, the Ford Fiesta ST 2018 is also said to be loaded with launch control function which is normally offered for top-spec, 4WD models, for instance, the Ford Focus RS.
>>> Related post: The new Ford Fiesta ST with a promising three-cylinder engine
Other goodies include a fresh 3-cylinder, 1.5L EcoBoost engine capable of delivering 200 hp. A fresh exhaust featuring active valve technology will also be equipped for the Fiesta ST.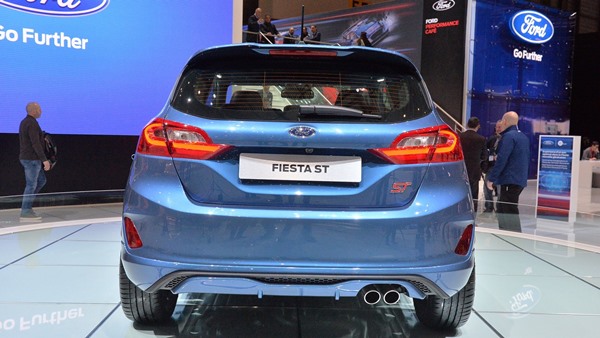 The newly-added Quaife mechanical limited-slip differential is also a highlighted feature
Besides, the Fiesta ST is armed with first-for-Fiesta ST and first-for-3-cylinder engine features namely selectable driving modes and cylinder deactivation, respectively. Speaking of accessories and driver assist features, the vehicle will be given with:
Bang & Olufsen Play high-end audio system;
Sync 3 connectivity;
Traffic sign recognition;
Lane keep assist.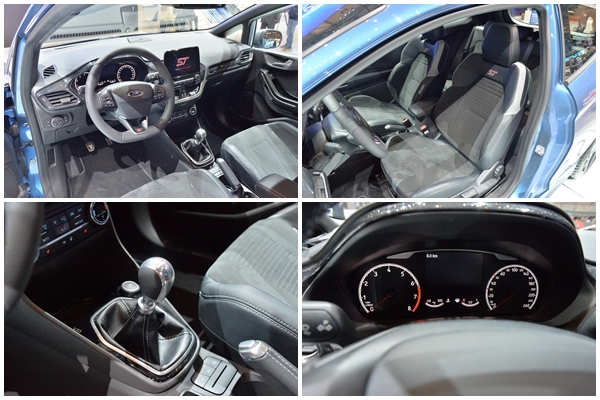 The all-new Fiests ST promises to become one of the most engaging hot hatches to drive
Stay tuned to keep updated with latest announcement from the Blue Oval for this performance hatchback!
>>> Other performance vehicles from Ford:

Know more about Ford Fiesta 2023

The Ford Fiesta is a subcompact hatchback favored for its fun styling and reliable engine. It features a dynamic exterior designed with contemporary curves and subtle lines. Though considered as a Supermini under the British car classification, it boasts a generously spaced cabin fitted with useful passenger and driver amenities. As one of the best selling vehicles under the stable of Ford, this refreshing hatchback is a must-have if you opt for a carefree ride that can be easily maneuvered in busy roads and parking spaces. In the Philippines, the Ford Fiesta is offered in a 1.5-liter, four-cylinder engine, and a 1.0-liter turbocharged Ecoboost engine. You may choose from a five-speed manual or a six-speed automatic transmission. This exciting hatchback is available in Winning Blue, Frozen White, Ingot Silver, Mustard Olive, Mars Red, Panther Black, Midnight Sky, Lunar Sky, and Red Candy. Ford Philippines currently doesn't offer a sedan or hatchback in its brand-new lineup, populated by crossovers, SUVs, and pickup trucks.