The new Ford Fiesta ST with a promising three-cylinder engine
The brand-new Ford Fiesta ST in the realm of more powerful performance with three-cylinder engine
The Ford Fiesta
's performance is trickling down to smaller, everyday models. The company also tweaked the little hatch, which is even more appealing to customers. The much-expected Euro-spec Fiesta was unveiled, so the all-new Ford Fiesta ST will soon be launched too.  
The new Ford Fiesta ST's engine and appearance are focused. In tune with the car's image, the Liquid Blue color available on the ST makes it stand out from a normal Fiesta. A sporty upper and lower honeycomb grille and aggressive fascia with glossy gray lower and bumper panels appear up front. The latest Ford Fiesta ST is designed with side skirts, a rear diffuser, a larger rear spoiler, and snazzy looking 18-inch alloy wheels shod with 205/40ZR18 rubber. In the new cabin,
the brand-new hatchback
provides interior styling packs including an ST-badged flat-bottomed steering wheel, Recaro sports seats, and gauges with red needles. The company offers greater levels of personalization on the steering wheel, gear level, door pulls and dashboard trim.  
The biggest news is the move to an all-new 1.5-liter turbocharged EcoBoost engine. The 1.6-litre turbo four lump used in the existing model is out. The new one receives three cylinders. This is no normal motor. Rather, it is a potent 197hp, 290Nm monster offering both port fuel injection and direct injection. All these make the Ford Fiesta reach 100kph in 6.7 seconds. The already energetic three-cylinder engine can provide even better fuel efficiency and reduce CO2 emissions thanks to cylinder deactivation technology.  
The car comes with a Ford Performance-tuned suspension and torque vectoring control for finest handling. Ford's own drive mode selector includes Normal, Sport and Track. Each setting allows the driver to adjust the engine, steering, stability controls. Electronic Sound Enhancement and active exhaust noise control valve can be adjusted to make the car produce a sportier sound.  
In terms of technology, you can enjoy an Apple CarPlay, Android Auto compatible SYNC3 infotainment system, an 8-inch touchscreen and a premium B&O audio system.  
Offered in three- and five-door body styles, the brand-new third-generation Ford Fiesta ST will make its debut in Europe in the coming year. Ford Philippines is expected to make this Fiesta version available in the country.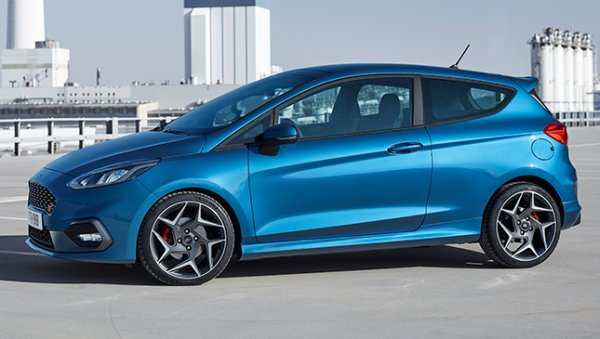 The latest Ford Fiesta ST is designed with side skirts, a rear diffuser, a larger rear spoiler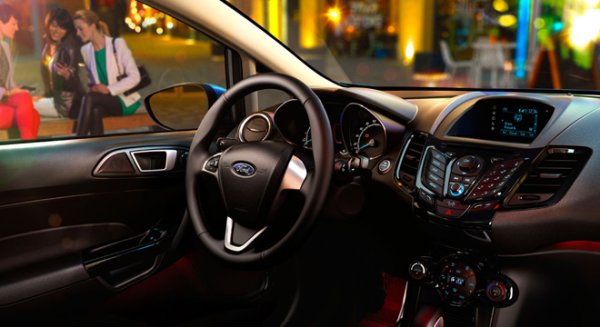 The new Ford Fiesta ST provides interior styling packs 
Recent Posts