New 2021 Toyota Hilux renderings preview facelifted truck in the metal
Excited for the 2021 Hilux facelift? Well here's more hype fuel for you.
Last month, we talked about the 2021 Toyota Hilux facelift leak. Understandably enough, a lot of people were excited. The Toyota Hilux, after all, is one of the most popular pickup trucks in the Philippines, and it is second only to the Toyota Vios in the Japanese marque's model lineup in terms of sales volume.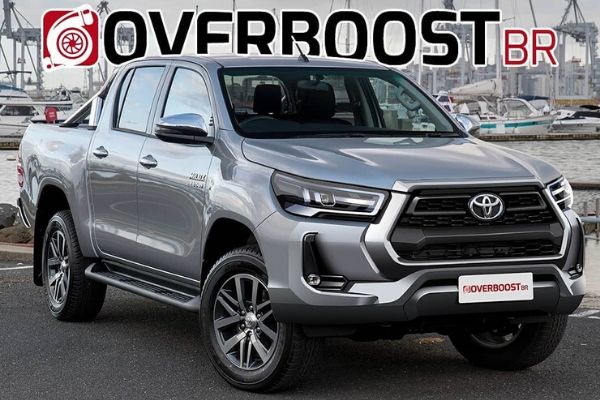 Doesn't it look downright majestic? [Source: Overboost BR]
Now, we have great news for those of you waiting for updates on the 2021 Hilux facelift, this time from a Brazilian Instagram page, Overboost BR, who posted crystal clear and realistic renderings of what this facelift could look like in the flesh.
Check it out: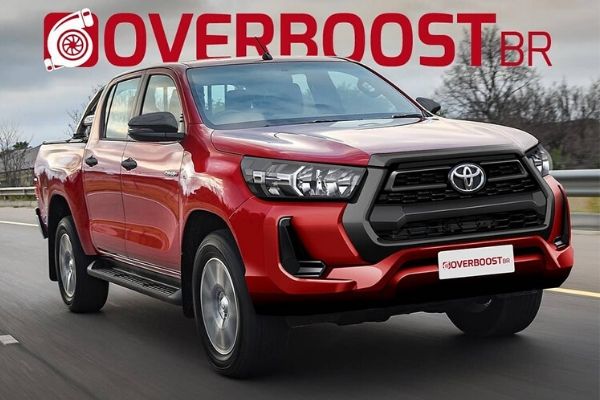 Here it is on the road with the blacked-out grille [Source: Overboost BR]
From these renderings, we can clearly see the Toyota Hilux wearing a front fascia that's vastly similar to the one on the Toyota Tacoma, its American cousin.
There are some variances however like the sharper, more modern looking set of headlights. The pair of fog-lights that are "tucked" in while flanking the wide grille as opposed to the Tacoma's pair which are lower on the front fascia.
Towards the rear, Overboost BR's render also shows the redesigned taillight cluster which has this double C-shaped design positioned on top of each other.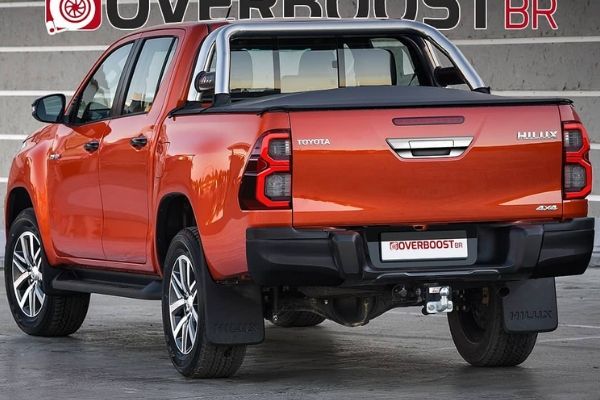 Note the taillight's design [Source: Overboost BR]
They even included an alternate version with a blacked out grille and a set of headlights that are closer to the ones on the currently available Toyota Hilux.
From the side and other elements of the rear like the tailgate however, it seems that people are of a consensus that Toyota won't be changing anything on those parts of the vehicle.
They still retain the same shape, but nonetheless, the facelifted Hilux is a macho looking pickup truck that's sure to make heads turn on the road.
As we've reported on April 27, 2020 however, the production for the facelifted 2021 Hilux and also the 2021 Toyota Fortuner are delayed until May 2020.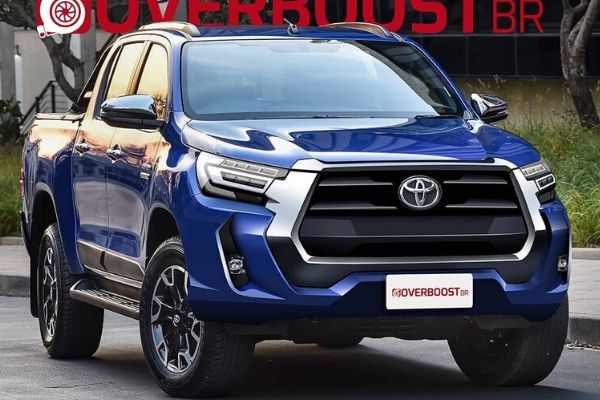 Here's another version of the 2021 HIlux render with a more futuristic looking set of headlights [Source: Overboost BR]
So until then, we'll just have to wait for more updates. And for that, keep reading here on Philkotse.com.
Author
Cesar learned how to drive a car years before he got his license. Today, he's still looking for that perfect '90s Japanese coupe to drive into the sunset while listening to Crazy Little Love by Nuage. Also has a thing for badass off-road vehicles and weird engine swaps.