The revised Mitsubishi Pajero 2019 will be released on July 1st, 2019.
The Mitsubishi Pajero 2018 edition initially introduced 12 years ago and was officially launched in China in August last year. After one year, the car manufacturer has decided to give this SUV a tweak in its exterior. With the latest updates, the Mitsubishi Pajero 2019 now owns an even fresher appearance.

The Pajero 2019 boasts a little fresh appearance
>>> Related:
The most significant change in the Pajero 2019 is an all-new radiator grille adorned with 3 double horizontal chrome slats. There is no update on its front skid plate, front fog lights, front bumper, headlights and also its rear fascia and interior.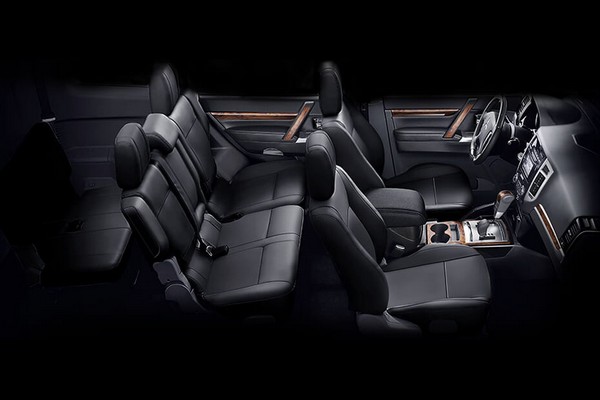 There is no update on the car's interior
The revamped Pajero 2019 is still powered by the familiar 6G72 3.0L MIVEC V6 petrol mill which is capable of cranking out 172 hp and 255 Nm of torque. It works in a conjunction with a five-speed INVECS-II automatic gearbox, driven by a standard 4WD II system.
According to the latest car news, the Mitsubishi Pajero 2019 will be released on July 1st, 2019 and its further updates might be given only for the Chinese-spec model. In addition, it is believed that Mitsubishi will partner with Nissan to come up with a brand new model as a long-term solution to the Pajero's declining sales in global markets.
Latest updates on upcoming Mitsubishi cars can be found in our Complete guide to the Mitsubishi Philippines' local lineup.
​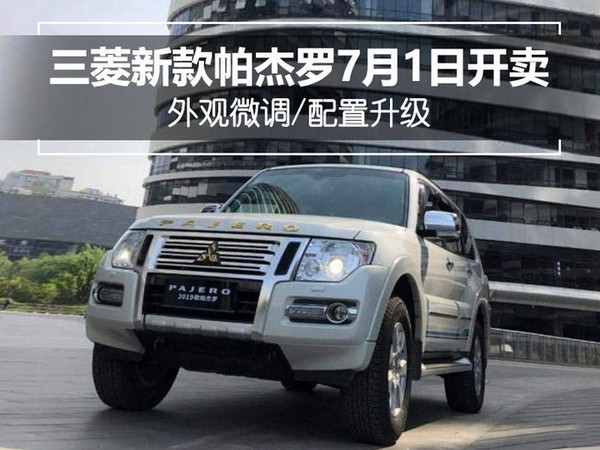 The Pajero 2019 will be released on July 1st, 2019
>>> Read more articles about the Mitsubishi Pajero:
​Source: Sina Auto

Know more about Mitsubishi Pajero 2023

The Pajero is at the top of the rally racing legend Mitsubishi Philippines' SUV range. It is a true off-roader that commands a strong cult following both locally and globally. The Mitsubishi Pajero is a favorite among car buyers and car enthusiasts who want style, adventure, and power in one package. The new Pajero comes in a bolder and more premium look. The front end of the vehicle features a new bumper integrated chrome grille as well as a more aggressive front bumper with LED daytime running lamps. The SUV's muscular styling is complemented by the new twin-6-spoke 18-inch alloy wheels with 265/60 R18 tires. The rear part of the SUV gets a redesigned 5th door. The spare tire carrier also receives a more integrated redesign. It now features a new power sunroof, which comes as a standard. The interior also received several styling updates, including piano-black accents and new silver and carbon fiber trim that gives off an elegant feel. The steering wheel of the Mitsubishi Pajero also comes with audio controls the DVD/MP3 player that transmits sounds via six speakers. Mitsubishi Philippines offers the Mitsubishi Pajero in 3.2L diesel engine, in-line 4-cylinder 16-valve DOHC. Some of the standard features available in this SUV are airbags, ABS with EBD, alarm, rear parking sensors, and immobilizers.