The Mitsubishi Pajero hasn't got an update for a long time now. Regardless people are still buying it. Why? Let's find out in our Mitsubishi Pajero 2020 Philippines review.
In this review...
1. Mitsubishi Pajero 2020 Philippines Review: Introduction

2. Mitsubishi Pajero 2020 Exterior

3. Mitsubishi Pajero 2020 Preview: Interior

4. Mitsubishi Pajero 2020 Engine and Performance

5. Mitsubishi Pajero 2020 Review: Ride and Handling

6. Mitsubishi Pajero 2020 Philippines Preview: Safety

7. Mitsubishi Pajero 2020 Specs

8. Mitsubishi Pajero 2020 Philippines Variants and Price

9. Mitsubishi Pajero 2020 Philippines Review: Conclusion
1. Mitsubishi Pajero 2020 Philippines Review: Introduction
While Mitsubishi Pajero as a nameplate has been around since 1982, this vehicle has become quite the best seller back in the '90s. Further bolstering its popularity was its several podium finishes at the very brutal and very famous Dakkar Rally.
Currently though, its more popular but smaller sibling, the Mitsubishi Montero Sport 2020 is one of the biggest sales movers for Mitsubishi Philippines. While it seems that the larger Pajero has been cast aside, that isn't simply the case as there are still quite a number of Filipinos who are driving this brilliantly tough vehicle every day be it as a comfortable family vehicle or as the manufacturer intended it; as a capable off-roader.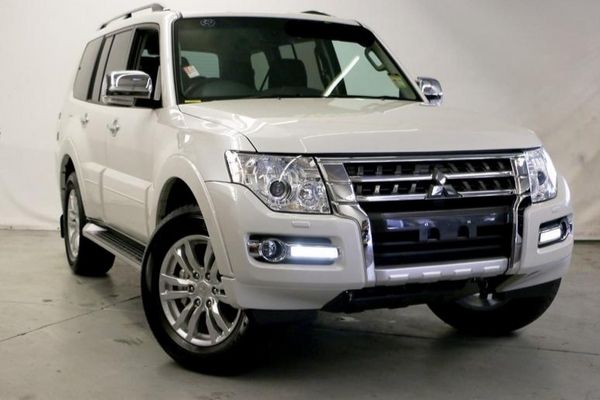 Despite being sold for 14 years now, it still looks great
Currently, there's no word yet on an actual next-generation model for 2020. While the Australians have gotten a slightly updated GLS and GLX trim, we currently have the former. The new 2020 Pajero for the Australian market though is only a slight refresh, a nip, and tuck so to speak. It's also highly likely that the current Pajero that we have might as well be the 2020 Pajero for the 2020 model year.
As such, here's our Mitsubishi Pajero 2020 Philippines review while also taking into consideration the recently updated 2020 Pajero for Australia.
2. Mitsubishi Pajero 2020 Exterior
Given that the current version still retains a lot from the 2014 facelift, it undoubtedly an aging design. Then again, Mitsubishi has done quite a swell job because up to this day, the Pajero still oozes a lot of road presence, is tough-looking, as well as being somewhat elegant with some of its features.
While visually very bulky like other Mitsubishi Pajero, the version of 2020 also exhibits a lot of elegant design cues. Its bar-shaped fog-lights are quite modern and sleek and the same goes for the headlights. For the entire front fascia itself, the slanted nose that was started by the previous version also gives the Pajero a bit of sportiness...like a subtle hint to its capabilities.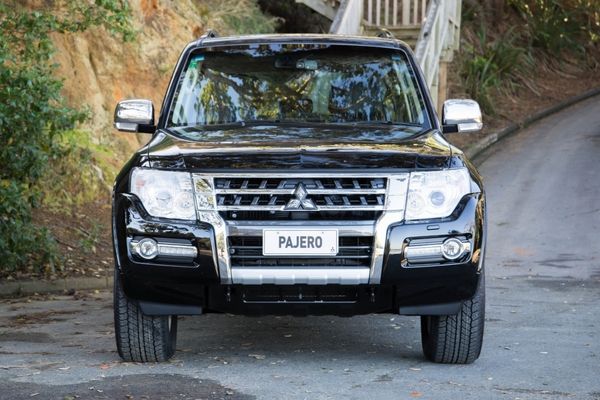 Head-on, the Pajero's brusque stance is really visible
Towards the sides, the brusque nature of the SUV continues with its really prominent wheel arches. These features have been on the Pajero ever since its first-generation models. On the current one though, it still provides the vehicle a lot of character.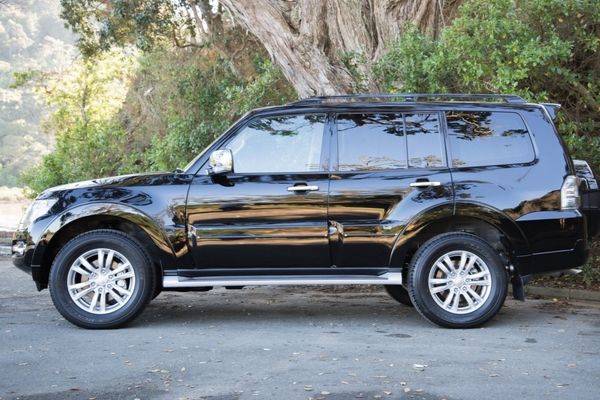 Check out those beefy fender flares
Even the spare tyre is mounted on the rear which of course expands upon the macho appeal of the Pajero.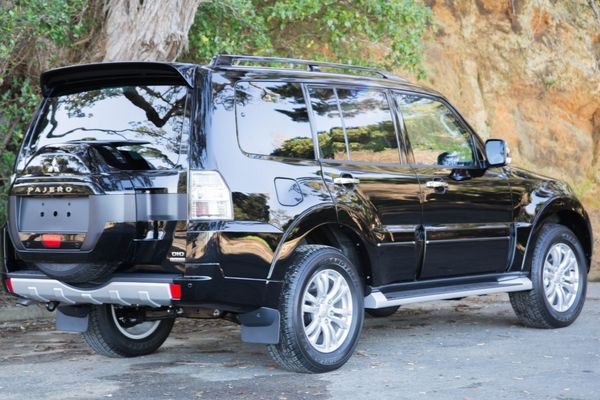 Very much like its older Dakkar competing brothers, the current Pajero has its spare wheel mounted on the back
Also, note that the Mitsubishi Pajero 2020 has a pair of beefy roof rails that are more than capable of handling numerous kinds of roof rack designs. In comparison to the updated 2020 Pajero for Australia, the current model here in the Philippines looks virtually the same apart for some color choices.
YOU MAY WANT TO READ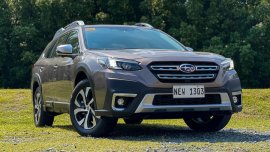 Model Price Philippines
₱ 2,480,000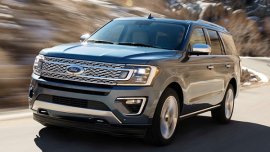 Model Price Philippines
₱ 4,479,000 - ₱ 4,612,000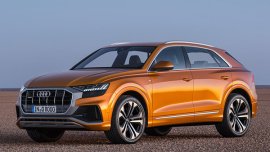 Model Price Philippines
Price available upon request
3. Mitsubishi Pajero 2020 Preview: Interior
While the current Pajero is indeed old, its interior features can still keep up with a lot of modern SUVs. The interior is still very roomy and it can accommodate even the tallest of passengers with its rather generous headroom. The third-row seat, however, is a bit smaller while it does provide some measure of comfort, it's a bench-type seat that in most cases will only fit two people. And yes, all seats are clad in leather.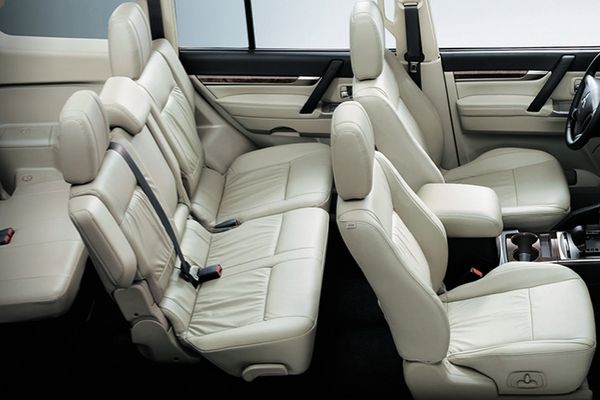 Spacious but the beige-colored interior pictured on this example will be susceptible to stains and wear and tear
On the dash, the Mitsubishi Pajero is equipped with a 6.5-inch touchscreen. It can handle a lot of basic connectivity options like Bluetooth, USB, and AUX but otherwise, it doesn't have Apple CarPlay or Android Auto. The touchscreen is also GPS ready.
Other standard features found inside the Pajero are cruise control, automatic climate control, an 8-way power-adjustable driver's seat, and a multi-function steering wheel. Unlike the recently released Australian 2020 Pajero GLS, our Pajero GLS only comes with six speakers. For the Aus-spec Pajero, it comes with a whopping 12 speakers.
The new Australian Mitsubishi Pajero 2020 also comes with a new 7-inch infotainment system with smartphone mirroring. Like the current Aus-spec Pajero, Mitsubishi Pajero Philippines also has an analog gauge cluster with no digital displays at all.
Some though have complained that the dark-colored gauges can be hard to read. This is a most noticeable flaw especially here in the Philippines where its the older, more affluent folk who are fond of driving this Mitsubishi made SUV.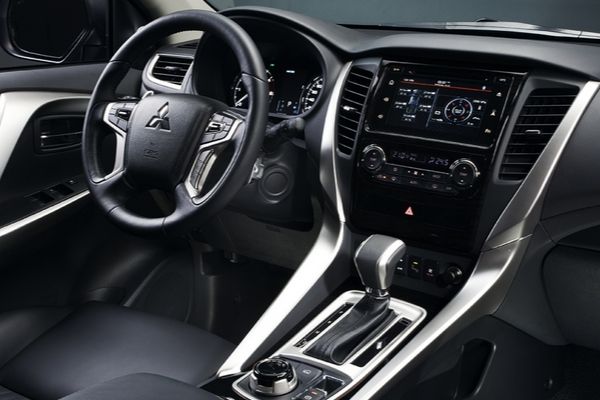 Looks decently comfortable, stylish and ergonomic
Another less positive thing about the Pajero's interior is the really small cargo space when all three rows are deployed. As a concession though, both the third-row seat and the second-row seat can be folded down for a massive 1,789 liters of space.
4. Mitsubishi Pajero 2020 Engine and Performance
Like the exterior, the Mitsubishi Pajero engine is still the same as its previous generation. It uses the old and familiar 3.2liter 4M41 inline-4 diesel engine and it still takes around 192 horsepower and 441 Nm of torque. Power is sent to the rear wheels with the INVECS II 5-speed automatic with sports mode. The Pajero, however, does have a four-wheel-drive controlled by the Mitsubishi Super Select II.
Couple the max torque from a low rev range and the 5-speed tranny and Mitsubishi Pajero 2020 can get up to speed on paved roads just as well as other SUVs in its size category. It can also tow up to 3000 kilograms according to Mitsubishi. This makes the Pajero the ideal vehicle for lugging around your other big boy toys.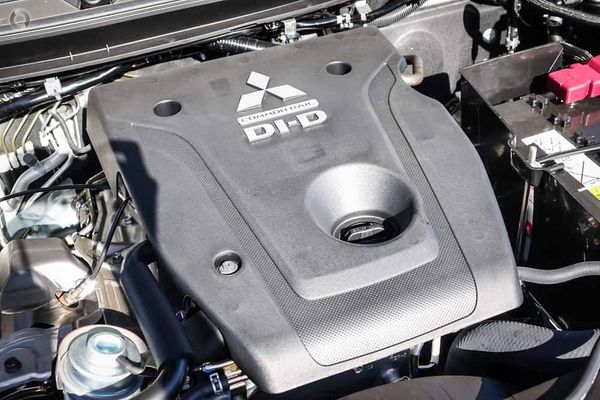 Here's that old and familiar engine that many Pajero owners are familiar with
5. Mitsubishi Pajero 2020 Review: Ride and Handling
When it comes to talking about the Pajero's suspension system, it has a double-wishbone with coil springs and stabilizers for the front and multi-link with coil springs and stabilizers for the rear.
While that set-up may be well and good for sand, mud, and badly maintained roads, it won't be able to make the Pajero capable of handling rock hopping and other extreme off-road activities like that. It does have a lock rear diff though so traction on-road driving and moderate off-road conditions.
>>> Check out for more car options in our cars for sale section.
6. Mitsubishi Pajero 2020 Philippines Preview: Safety
Back in 2011, ANCAP or the Australian New Car Assessment Program actually gave the Pajero a perfect five stars. While that may be the case, the new standards of most NCAP associations now take into account a model's ability to actually detect and avoid a crash, i.e. crash-avoidance tech. This makes the Pajero, even the new one in Australia, unable to get a good score in current safety tests.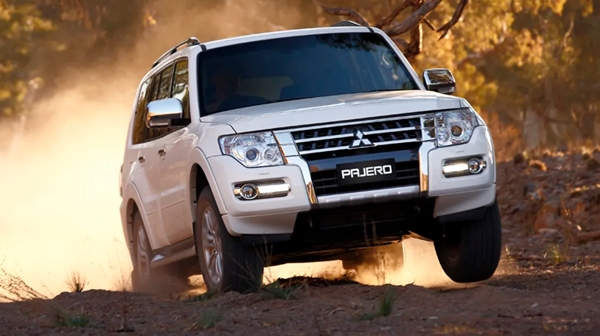 This Pajero has ABS with EBD, traction control, stability control, and ISOFIX tethers for the second row
As standard though, the Pajero has ABS with EBD, traction control, stability control, and ISOFIX tethers for the second row. The currently available Pajero, as well as the 2020 Aus-spec Pajero, however, doesn't have active driver-assist technologies like lane departure warning, blind-spot monitoring, etc. Something that most SUVs nowadays have.
Take note that both versions of the Pajero that we've talked about in this article do come with dual front airbags, side airbags, and curtain airbags. So at least passive safety systems are still as competent as recent SUV models.
7. Mitsubishi Pajero 2020 Specs
Overall

Make

Mitsubishi

Model

Pajero 2020

Body Type

5-door SUV

Dimensions

Length

4,900 mm

Width

1,875 mm

Height

1,870 mm

Wheelbase

2,780 mm

Ground Clearance

215 mm

Number of Seats

7

Engine & Performance

Machine Type

4M41 inline-4 diesel

Engine Size

3.2

Number of Cylinders

4

Number of Valves

16

Fuel Capacity

88 liters

Transmission Category

5-speed Automatic

Drivetrain

Selectable 4WD

Max Output

165 horsepower

Max Torque

373 Nm

Safety Features

Driver and front passenger airbags

Side Airbags

Curtain Airbags

Knee Airbags

ABS

Immobilizer

Security Alarm

ISOFIX

Childproof locks

Other Features

Front Suspension

Double Wishbone with Coil Springs

Rear Suspension

Multi-Link with Coil springs

Front Brake

Disc

Rear Brakes

Drum-in-discs

Tire Size

18 Inch
>>> Click here to find your nearest Mitsubishi dealerships in the Philippines.
8. Mitsubishi Pajero 2020 Philippines Variants and Price
9. Mitsubishi Pajero 2020 Philippines Review: Conclusion
After reading this Mitsubishi Pajero Philippines review, if you're looking for an SUV that's good enough to keep your family safe, then this SUV might not actually be the one for you. While it's still as capable in terms of propelling itself forwards on paved roads as well as on moderate off-road conditions, the Mitsubishi Pajero GLS has little to no driver-assist technologies or crash prevention technologies.
So, would you fancy a simple and rather spartan SUV like the Mitsubishi Pajero?
So who's the target market for this vehicle?
This is for buyers who are seeking simplicity. In other words traditionalists. In the Australian market where the Pajero is still popular, most people who are using these are those who like the vehicle's basic range of features. The ones who keep saying maxims things like "the more fancy stuff it has, the more things will likely break in the future."
So if you're that kind of guy, the Pajero GLS might just be the SUV for you. It's also cheaper right now than the Nissan Patrol and the Toyota Land Cruiser so there's that.


Cesar G.B. Miguel
Author