Mini wants to go 'Maxi' with a new model bigger than the Countryman
Will we be able to witness a Mini SUV sooner or later?
Mini is a car brand popularly known for manufacturing small or subcompact cars. Some of the notable cars it manufactures are the Cooper and Clubman. However, it seems that Mini wants to have bigger, larger cars in its model lineup.
2020 MINI COUNTRYMAN Facelift - EXTERIOR, interior & DRIVING
A testament to that is the second generation Clubman that was launched in 2017 and became the largest car in the Mini lineup. Its wheelbase is longer by 8 inches than the first generation and is .98 inch wider.
Moreover, the Clubman became one of the most successful Mini cars available in the market. This got Oliver Heilmer, Mini's head of design, thinking about the future of the company.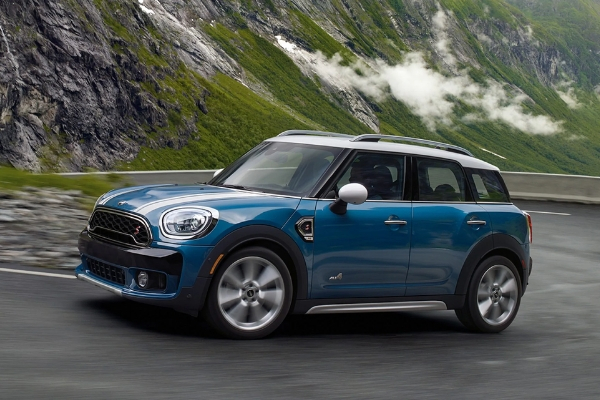 The 2020 Mini Countryman
"This is a question that we always ask ourselves at Mini. We try to find the boundaries we have," Heilmer said. "My opinion is that Mini stands for clever solutions, clever use of space, and these two standards don't say anything about a specific size."
There is a noticeable demand for SUVs in today's automotive market. Not a long time ago, Ford discontinued its production of sedans and primarily focused on producing its SUVs, pickups, and crossovers. This might be a demand that Mini has to consider moving forward in the industry.
>>> Related: 2020 Mini Convertible Sidewalk debuts German cherry blossoms to limelight
Since Mini has already started producing EVs, we can expect to see Mini electric SUVs
"The Countryman works pretty well in terms of size but in other markets [such as] China and the US, the expectation is different, they could imagine having something bigger," Heilmer added. "In short, there is no limitation for us. But it has to stay and feel like a Mini, but not the size necessarily."
>>> Related: Updated Mini car price list in the Philippines
For now, Mini has not made any official announcement regarding this issue. But if somehow we will be seeing a larger Mini SUV, it would cause a lot of debate as to whether it was the right move by Mini or not. What do you think? 
Here at Philkotse.com, we value your interest in the automotive industry. You can visit our website to find out more.
Author

Rex found his passion for cars at a young age. He loves anything with an engine – which includes cars and planes. Right now, he is pleased to impart that passion for cars to a professional level under Philkotse.