2020 Mini Convertible Sidewalk debuts German cherry blossoms to limelight
Enjoy spring season, the Mini way.
The blossoms are opening on the trees as the roof of the Mini Convertible is opening on the road. These are two clear signals showing that the yearned-for spring has finally, well, sprung.
The Mini Convertible Sidewalk special edition model is now finally on sale to welcome the spring season. It may have arrived in an unforeseen moment, but the Sidewalk edition model still did a brilliant job as a spring messenger.
The new MINI Convertible Sidewalk
>>> Related: Updated Mini car price list in the Philippines
The fascination with the subtle springtime messengers originated in Japan. Cherry blossom has been venerated there for centuries. It represents beauty and transience – since this wondrous show of natural beauty only lasts for a few fleeting weeks between the end of March and the beginning of May.
On the outside, the Mini Convertible Sidewalk is finished in its special edition Deep Laguna Metallic developed only for this model.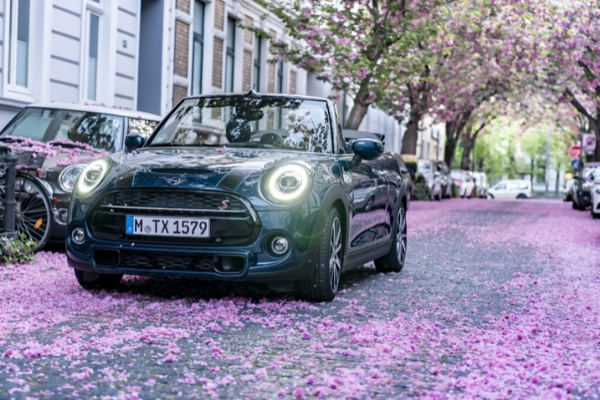 The Mini Convertible Sidewalk Edition Model
Other superb features that incorporate well with the spring season include its 3-in-1 electrically powered soft-top roof, dual-tone 17-inch Scissor Spoke light-alloy wheels, and of course, Mini's matching bonnet stripes signature.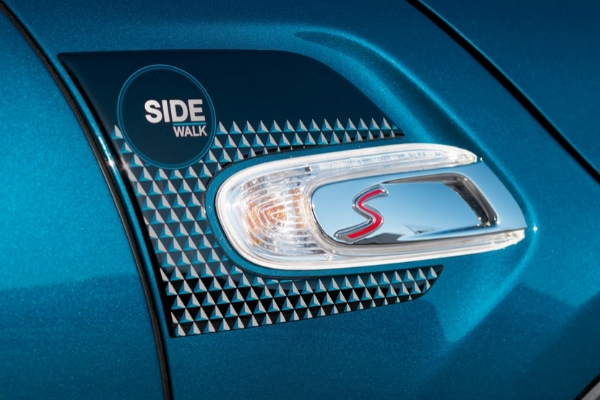 The Sidewalk edition badge
>>> Related: New MINI John Cooper Works Clubman & MINI John Cooper Works Countryman now available in the Philippines
Cherry blossom is one of the most beautiful recurring spectacles of nature and Japan is not the only place on earth where this signals the start of the season of balmy days.
The photos here were taken in Breite Street in Bonn, Germany – a street known for its cherry blossom trees. Bonn was featured in a Facebook post called "Places to See Before You Die" and it resulted in a huge hype in 2012.
Originally, the Cherry Blossom Festival was reserved for the imperial court but since the 17th century, Hanami – translated as "flower viewing" – has been celebrated by everyone in Japan. Driving around town during the spring season with this special edition sure is a treat.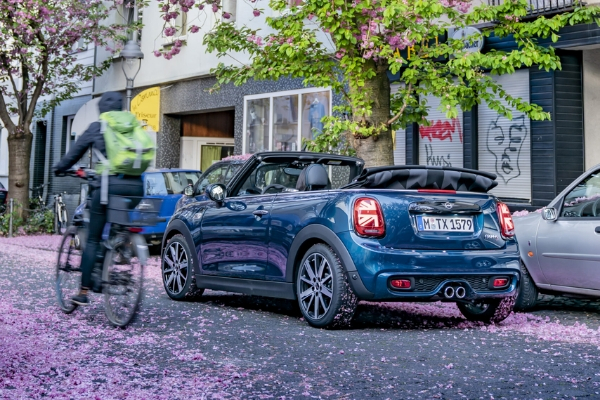 The Mini Convertible Sidewalk on the side
Here at Philkotse.com, we value your interest in the automotive industry. You can visit our website to find out more.
Author

Rex found his passion for cars at a young age. He loves anything with an engine – which includes cars and planes. Right now, he is pleased to impart that passion for cars to a professional level under Philkotse.