It comes with a 360-degree viewer, walkaround videos, and more.
Due to the ongoing threats of the COVID-19 pandemic, local car dealerships have come up with various ways to stay in touch with their customers. MG Philippines is one with the new normal of doing business as it has launched an online buying tool at BuyAnMG.com.
BuyAnMG.com provides an interactive and informative platform that showcases the vehicles of the MG, much like a showroom experience. Visitors of the page can see MG vehicles through its 360-degree interior and exterior viewer and their in-depth details.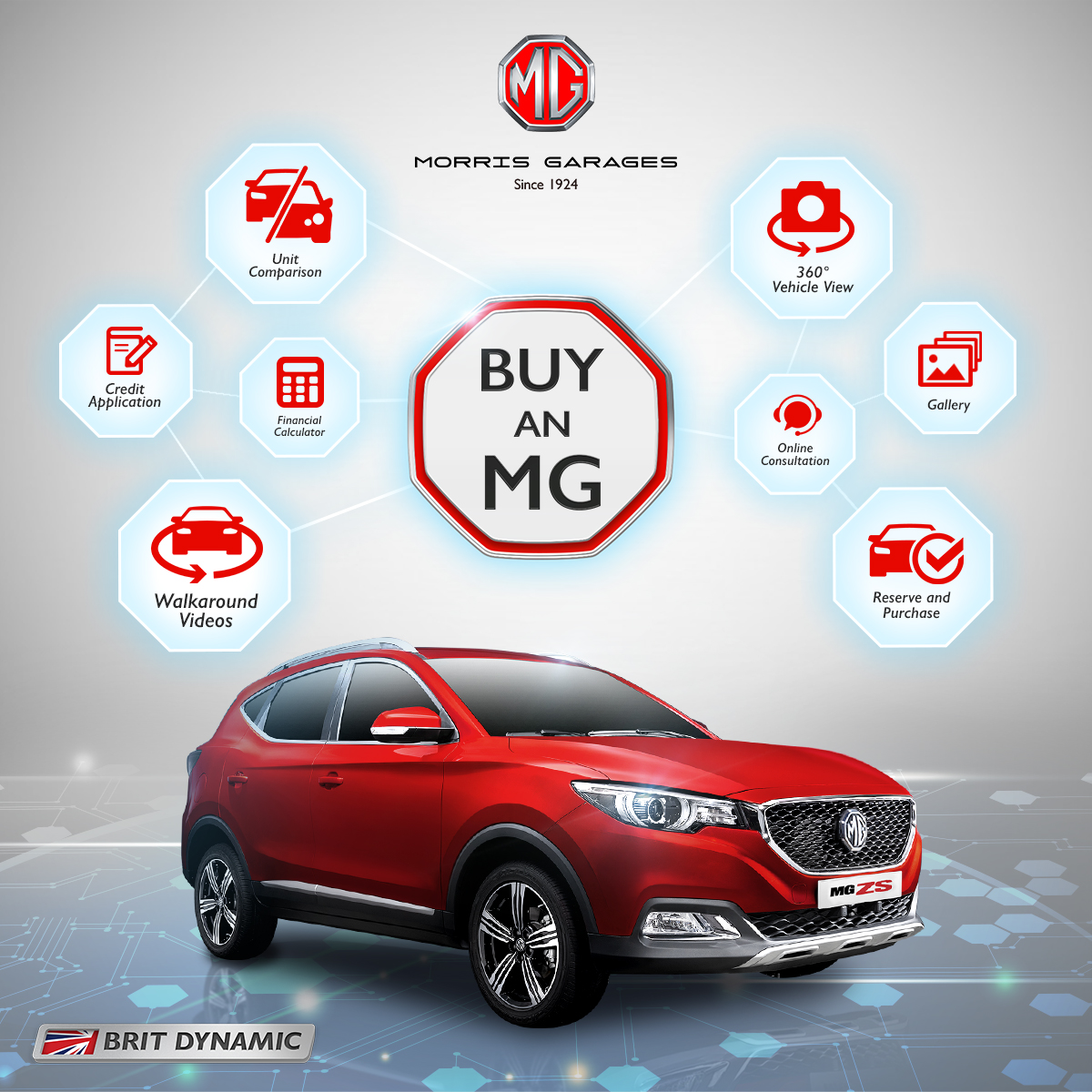 MG Philippines' new online sales portal
>>> Related: MG Philippines promises to live up to expectations with its new tagline
After choosing an MG vehicle, customers can now reserve their chosen unit for an easier car buying experience. The online tool has been operational since the fourth quarter of 2020 and will continue to be operational to reach more people in the comfort of their homes.
"MG Philippines has always put online strategy at the forefront of the brand's position and identity. We have long recognized the importance of a digital-first approach.
The introduction of BuyAnMG.com represents the reinforcement of our brand position and a new chapter in our local MG brand story, as well as a notable milestone for all Filipino auto buyers," said Atty. Alberto M. Arcilla, President and CEO of MG Philippines.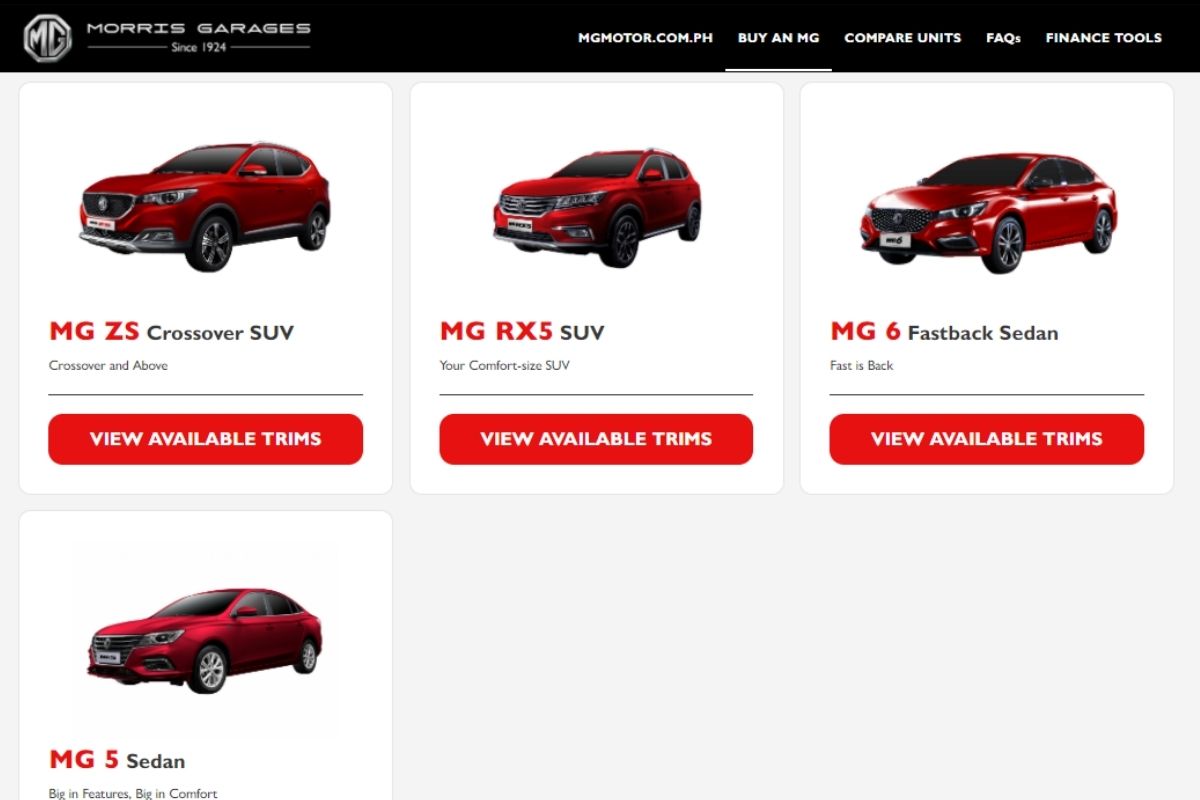 Visit the website and see which MG vehicle best suits you
Aside from a virtual showroom experience, BuyAnMG.com is also available with a chat feature with an MG Sales Consultant. With this feature, customers wouldn't need to visit an MG dealership to inquire about their desired MG vehicle.
The MG Sales Consultant will help customers choose an MG vehicle by discussing any ongoing promos, car specifications, after-sales services, and more.
"With BuyAnMG.com, we aim to address any limitations or reservations our clients may have when making physical visits to any of our nationwide dealerships by bringing the MG showroom experience to the convenience of their smart devices," concluded Atty. Arcilla.
Here at Philkotse.com, we value your interest in the automotive industry. Visit our website to find out more.
Know more about MG ZS 2021

<p>The MG ZS is a subcompact crossover meticulously designed to stand out anywhere. It is well designed, chiseled, and is built with a fleet of safety features. Locally, the new MG ZS is offered in four variants: the MG ZS 1.5 Style MT, the MG ZS 1.5 Style AT, the MG ZS 1.5 Style Plus AT, and the MG ZS 1.5 Alpha AT. You may choose from neutral colors such as Silver Metallic, Arctic Knight, and Black Knight. Marina Blue and Scarlet Red are also available for those who want to brighten up the road.</p>

Rex Sanchez
Author