The pictures are a bit blurry, but it's clearly a more compact Levante.
We've got great news for Maserati fans. The luxury Italian automaker released a couple of teaser images of its upcoming Grecale compact SUV. However, the model starring in the photos is still a camouflaged pre-production prototype, and it has still a bit of testing to go through before evolving into the final car.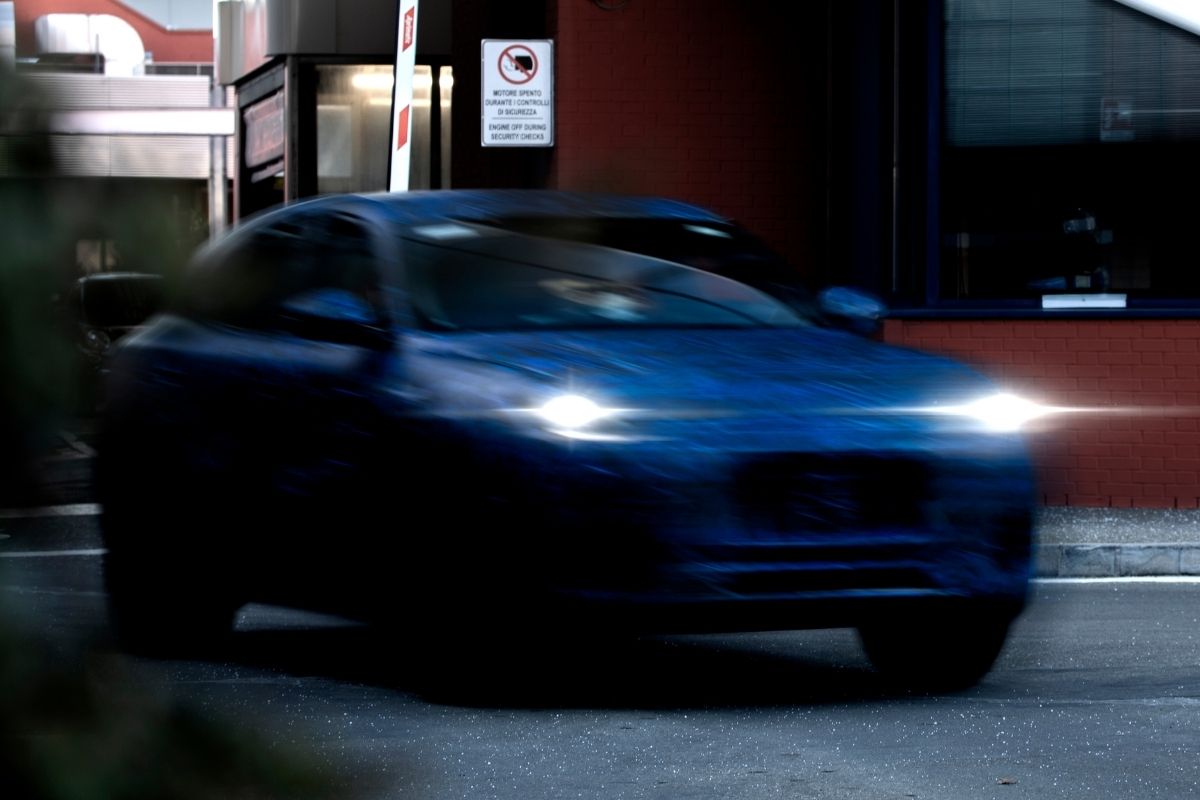 The camouflaged Maserati Grecale prototype
The rather blurry photos have since revealed a smaller, more compact version of the Maserati Levante. With that in mind, the Maserati Grecale is set to compete against the likes of the Porsche Macan and the BMW X3. The said vehicles can be considered as two popular models in the luxury crossover SUV segment.
As with most prototypes though, not much is known about the Grecale's mechanicals. We do know though that it will share a lot of technical details with the Alfa Romeo Stelvio. Moreover, the Maserati crossover will be built together with the Stelvio in the same Fiat Chrysler Automobile plant in Cassino, Italy.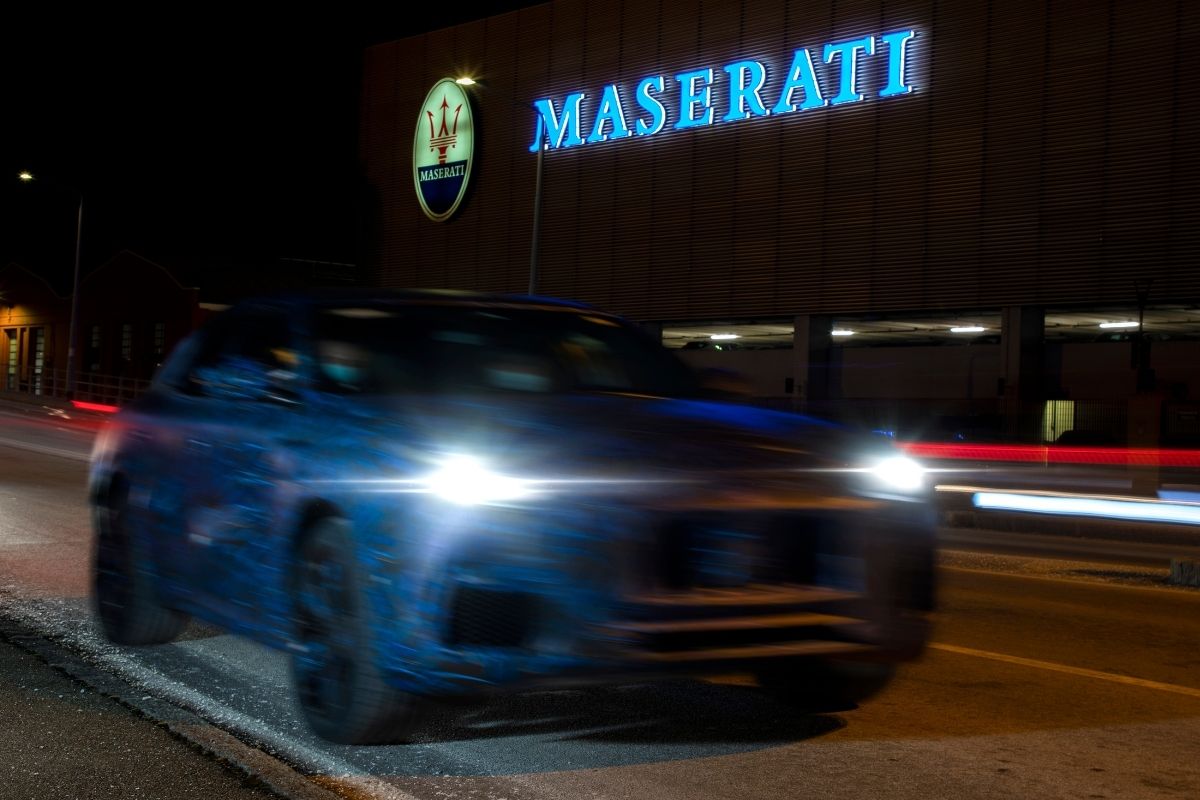 The Grecale prototype driving around the historic Maserati plant in Modena
For those unaware, the Grecale is one of Maserati's most important models right now. It is part of the brand's revival plan and is one of the seven new models the brand is planning to release by 2022. Why is it so important? Well, Maserati is expecting that by 2025, SUVs like the Grecale will make up around 70 percent of its sales.
Of course, hints of this are already beginning to appear in other luxury car brands. Take for example Lamborghini's Urus, which has seen more sales numbers than the Huracan and Aventador in 2019. Porsche's best-selling models in 2019 were also the Macan and the Cayenne.
That said, however, Maserati will of course keep making sports cars. In fact, the brand is also currently working on the upcoming MC20, a two-seater midengined sports car.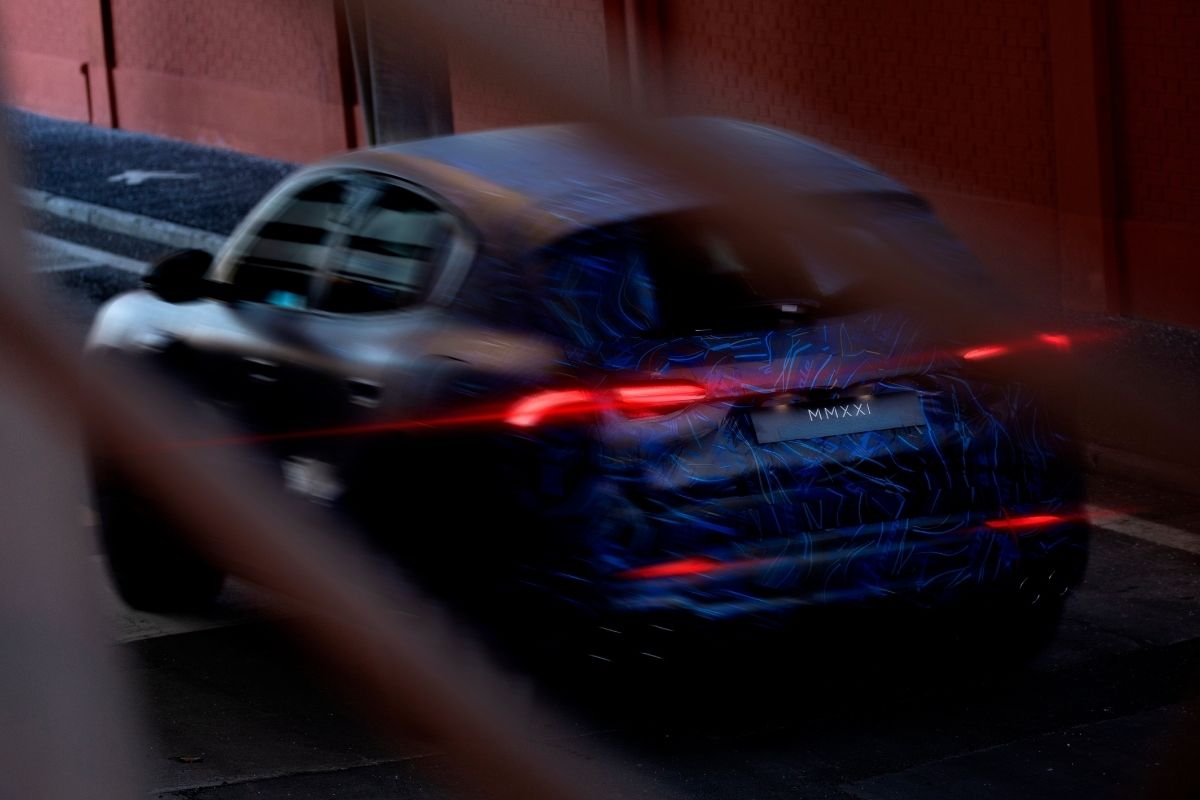 A view of the Grecale prototype's rear end as it rides into the night
Going back to the Grecale, it is currently undergoing off-road tests, as well as road and circuit testing. After these trials, Maserati will finally be able to finish their work on the new crossover's final form.
Learn more about new upcoming car models like the Maserati Grecale here on Philkotse.com. 
Know more about Maserati

If you are in for a luxury vehicle, then the Maserati should be one of the choices. It was created in December 1, 1914 in Bologna, Italy by the Maserati brothers (Alfieri, Ettore and Ernesto) who are all involved in automobiles. Before creating cars, the Maserati's first products were spark plugs and later on created tools for aircraft engines.

Cesar G.B. Miguel
Author