The engine is not exactly all-original, but it's certainly unique.         
Maserati has premiered its MC20 supercar, yet another wide-bodied, low-slung contender in a fiercely-contested genre, and the Italian company's first since the MC12 almost two decades ago. More importantly, the Trident's new tarmac-tearing terror will be powered by a V6 engine called the Nettuno.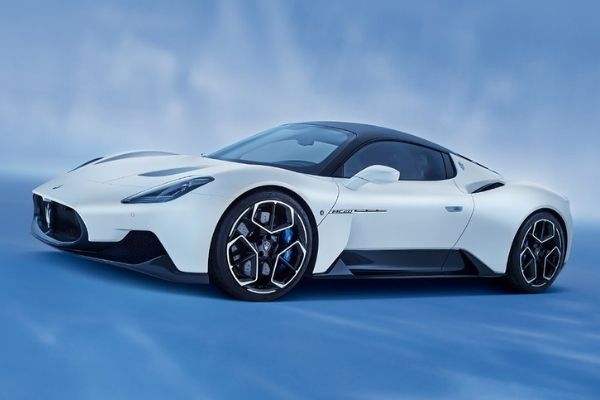 The MC20 succeeds the MC12 after Maserati's 16-year break from making supercars
Named for the Roman god that brandishes the carmaker's iconic symbol, the engine is touted to be wholly-designed and built in-house by Maserati, which up until now has been appropriating Ferrari units under the hood. There's a fair bit of contention over that claim, given how the twin-turbo shares some characteristics with Ferrari's F154 V8 and Alfa Romeo's 690T V6.
However, no Ferrari engine possesses the Nettuno's 11:1 compression ratio, courtesy of a cylinder head developed exclusively at Maserati's headquarters in Modena.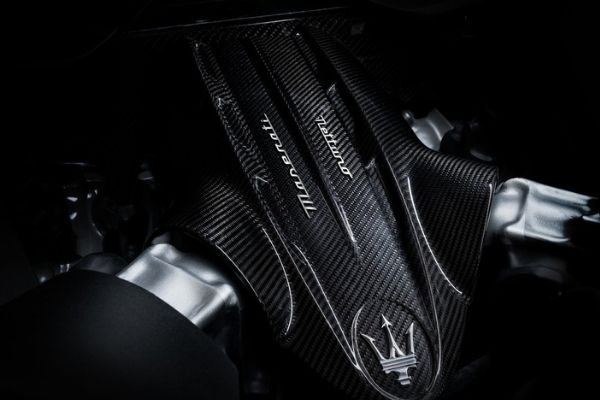 Much of the attention centers on the Nettuno twin-turbo V6 and its supposed origins
With a 3.0-liter capacity, the Nettuno's twin scrolls produce up to 621 hp and 730 Nm of torque. Maserati claims that the engine boasts Formula One technology (through its association with Alfa Romeo), using a pre-chamber and dual-injection system.
Called Twin Spark, the setup reputedly ensures stable combustion throughout the rev range while reducing noise, lowering emissions, and improving consumption. Power is channeled to the rear wheels through a Getrag 8-speed dual-clutch transmission. An electric version of the MC20 could also be in the works, with Maserati promising a 0-100 km/h acceleration time of just 2.8 seconds.
>>> Related: 10 most popular supercars in the world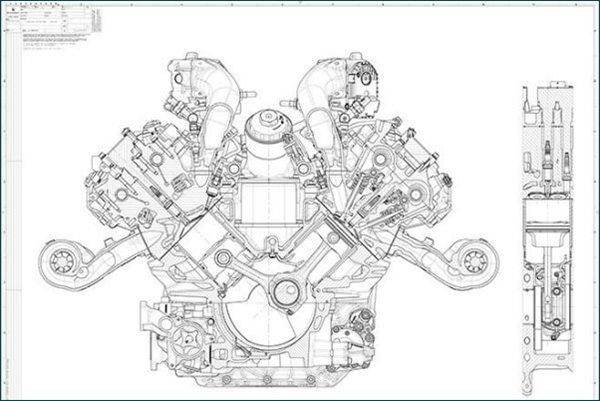 The engine's bore and stroke were lifted directly from the Ferrari F154
Externally, the MC20 features an abundance of carbon fiber along its silhouette that appears softer and simpler than Maserati's current roadgoing models.
The design references the MC12, albeit in a more parking-friendly package with shorter overhangs and butterfly doors. More carbon fiber can be found inside on the steering wheel, paddle shifters, and transmission tunnel. Bucket seats done in black and blue leather material face a dashboard that features a 10-inch digital instrument cluster and touchscreen head unit.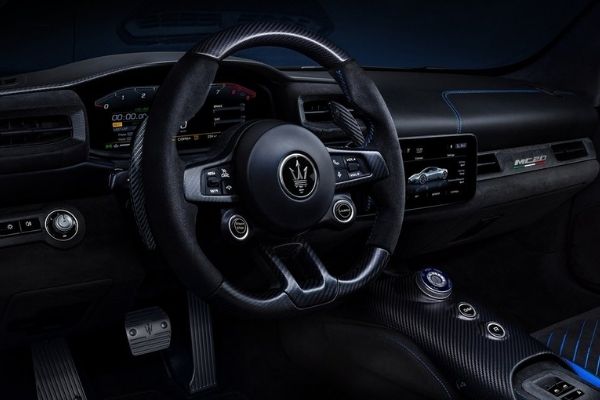 The cabin is sophisticated yet sparse at the same time
There are five selectable driving modes offered: Sport, GT, Corsa, Wet, and ESC-Off, working with a limited-slip self-locking rear differential and double-wishbone suspension.
The MC20 looks set to take on the McLaren 600LT, Porsche 911 Turbo S, and Aston Martin Valhalla. Starting at £187,230 (Php 11,818,987) however, the price of admission isn't cheap. But the world can't wait to try out what could be the most exciting Maserati to come out in quite a while.
Catch the latest automotive releases on Philkotse.com.
Know more about Maserati

If you are in for a luxury vehicle, then the Maserati should be one of the choices. It was created in December 1, 1914 in Bologna, Italy by the Maserati brothers (Alfieri, Ettore and Ernesto) who are all involved in automobiles. Before creating cars, the Maserati's first products were spark plugs and later on created tools for aircraft engines.

Joseph Paolo Estabillo
Author