More units are expected to be added.
J&T Express voiced its appreciation towards Foton by acknowledging the reliability and robustness of its commercial vehicles used for delivery. The delivery service company has currently more than 450 Foton commercial vehicles since 2019, with plans to add more purchases in the future.
With the mobility brought by the Foton commercial vehicles, J&T Express is able to expand its business network in the country, making it one of the leading delivery service companies in the Philippines. J&T Vice President Zoe Chi shared that "Foton trucks are always active, functional, and reliable. We believe that they are able to excel and innovate more to become better."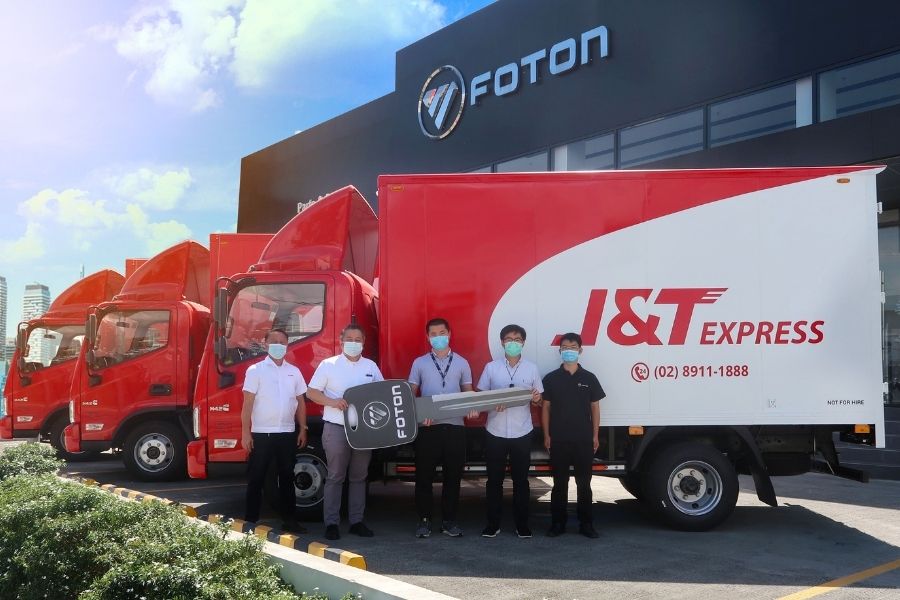 A collaborative effort between J&T Express and Foton Motor Philippines
The fleet includes the Foton Tornado M2.6C F-Van that offers a payload capacity rated at 2.6 tons. It is powered by a Cummins ISF 2.8L engine that performs remarkably for daily deliveries. Another Foton commercial vehicle included in J&T Express' fleet is the larger Foton Tornado M4.2C F-Van that can run with a payload capacity of 4.2 tons thanks to its US-developed Cummins ISF 3.8L engine.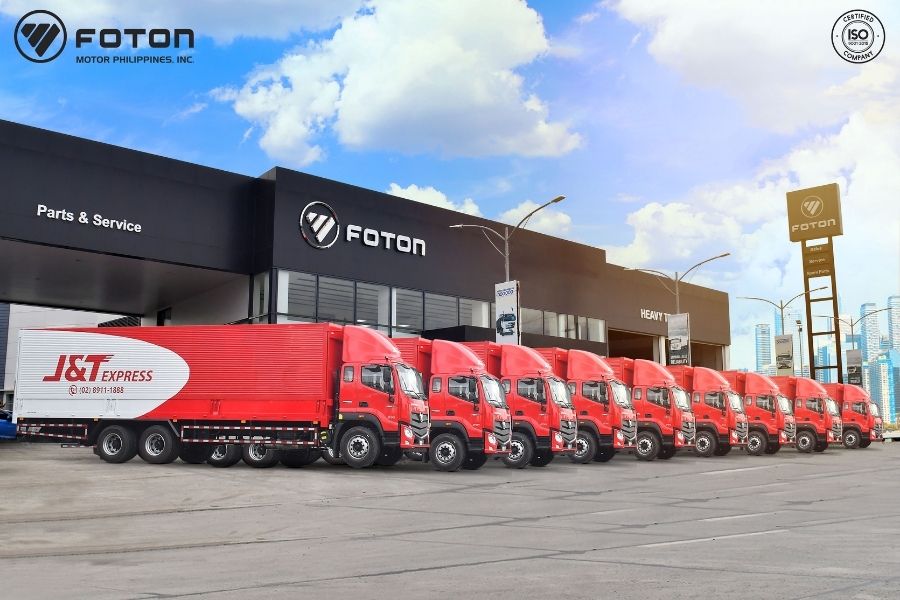 More Foton CVs are expected to be delivered
Moreover, J&T Express recently added the Foton EST-M 6x2 Wing Van to its Foton lineup. The Foton EST-M 6x2 Wing Van can keep J&T Express' business moving forward as it can carry as much as 25 tons. Under the hood, it is powered by an ISDe-270 Cummins engine good for 270 hp and a whopping 970 Nm of torque. Other features include 2 liftable side doors, automatic cab tilting up to 70 degrees, and collision retraction technology.
>>> Related: Foton PH launches virtual showroom to further improve market reach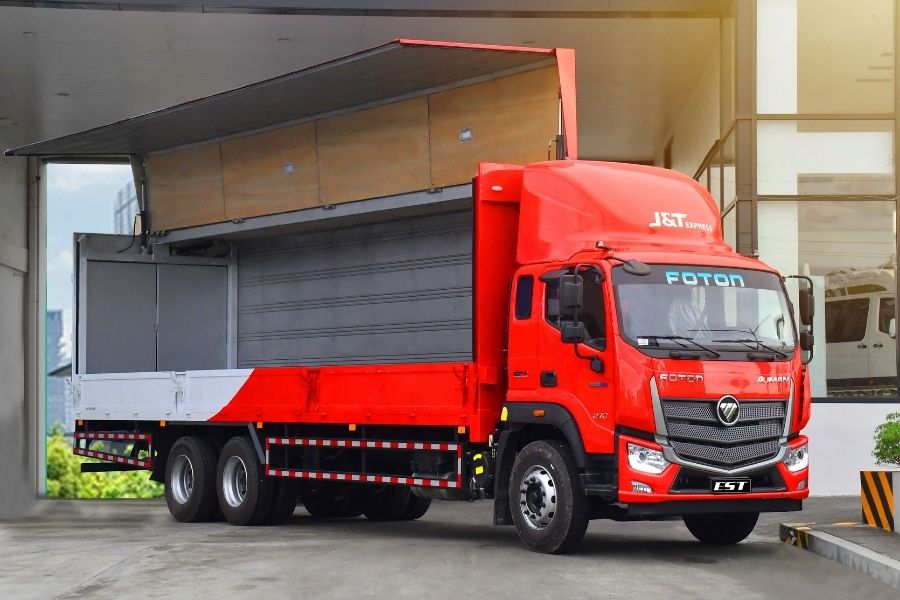 The Foton EST-M Wing Van
"Foton and J&T Express have the same values, also in development pace. For both were able to grow fast and capture a wide array of customers. I expect that you will progress and maintain high-quality services and we also expect long-term collaboration," concluded Chi.
Here at Philkotse.com, we value your interest in the automotive industry. Visit our website to find out more.
Know more about Foton Tornado 2021

Foton Motor Philippines rose to fame in the local automotive market for its successful line of commercial vehicles and large trucks. One of the most popular nameplates the Chinese brand offers is the Foton Tornado. It is a line-up of light-duty trucks purposefully for hauling cargo and passengers through its capacity to carry 2,000 to 2,500 kilograms of weight, depending on the variant. The Tornado comes in fifteen different configurations that further extend the list of uses for the nameplate. Models in the 2019 Tornado line-up are the Turbo Dropside, Double Cab, Turbo F-Van, Turbo MPV, 2.2C Dropside, 3.5C Dropside, 2.2C F-Van, 3.5C F-Van, 2.2C MPV, 4.5C Dropside, 4.5C F-Van Plain, 3.5C Power Tailgate 1.5, 2.2C Ref Van, 3.5 Self-Loader, and the 4.5C Telescopic Crane.

Rex Sanchez
Author