With the release of the all-new Isuzu D-Max, Filipinos are already looking ahead for Isuzu Mu-X. Get your checkbooks ready as these models will surely sell fast once they get released.
With the introduction of the all-new Isuzu D-Max, people have been asking when will the new MU-X arrive. No surprises there as Filipinos just love their SUVs, and the fact that the Fortuner was the second best-selling car in the Philippines last year proves it.
The current generation Isuzu MU-X isn't doing too bad for itself either; a quick game of counting cars on busy Manila streets, you will find more than a few MU-X units plying the road, in all variants.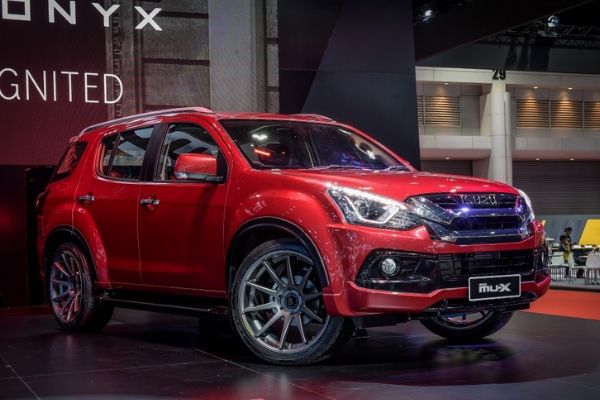 The current Isuzu MU-X is well-loved by Filipino car buyers
While there isn't any word yet on the release of the all-new 2020 Isuzu MU-X if history is any indication, we can expect the SUV to made available in a year or two, after the release of the Isuzu D-Max. The current generation Isuzu MU-X and the D-Max truck it was derived from both ride on the same General Motors platform, as the Chevrolet Colorado and Chevrolet Trailblazer, respectively.
While you can see the similarities in their dashboard design and C-pillars, the all-new D-Max has tapped Mazda's upcoming BT-50 as its platform twin, sharing the same components with the fellow Japanese marque.
If you remember, the current generation Mazda BT-50 previously had an American partner in the Ford Ranger. Now, it seems that both Japanese brands have decided to bring product development and research home.
>>> Related: Isuzu D-Max for sale at affordable prices on Philkotse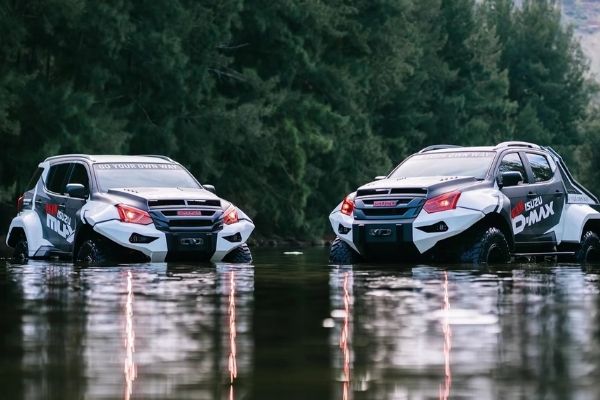 Remember when everyone went crazy over the Mu-X Concept?
The upcoming D-Max will be powered by two engine options; the familiar 1.9-liter RZ4E-TC diesel engine making 148 hp and 350 Nm of torque, and a larger, more advanced 3-liter 4JJ3-TCX turbocharged diesel engine that makes 187 hp and 450 Nm of pull, bolstered by variable geometry turbo, diamond-carbon polymer-coated piston rings and a higher compression ratio.
>>> Check out for the latest changes in Isuzu Philippines' price list.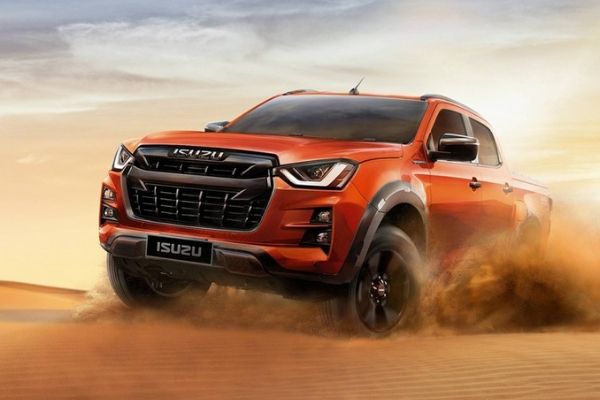 The all-new D-Max turned more than a few heads when it was unveiled.
The suspension has been upgraded to a more robust double-wishbone setup for the front and reinforced and dampened leaf-springs in the back. Casual off-roaders will appreciate the increased 800mm wading depth that the new platform offers.
No word yet when the new Isuzu D-Max will be made available locally, let alone the new MU-X, but these two are already creating quite a buzz in the Filipino car community. Rest assured that Philkotse.com has you covered on the latest updates as they unfold.

Know more about Isuzu D-Max 2023

The Isuzu D-Max 2023 is a 5-seater pickup truck that is available in several variants with various options for a 4x2 or 4x4 drivetrain. Isuzu Philippines Corporation (IPC) is offering this truck at a price that ranges from Php 917,000 to Php 1,9055,000. There are two engine options powering the D-Max. One is a 1.9-liter RZ4E-TC inline-4 turbodiesel engine that makes 148 horsepower and 350 Nm of torque, while the other is a 3.0-liter 4JJ3-TCX inline-4 turbodiesel engine that delivers 187 horsepower and 450 Nm of torque. Either a 6-speed manual or 6-speed automatic transmission can be paired to the said engines.
In terms of dimensions, the D-Max spans 5,277 mm in length, 1,880 mm in width, and 1,810 mm in height. It boasts a ground clearance rated at 240 mm, as well as a wheelbase of 3,125 mm. Some of the competitors of the Isuzu pickup truck in the Philippines are the Toyota Hilux, Nissan Navara, and Mazda BT-50.

Roy Robles
Author