Let's check out the 3rd-generation, 2020 Isuzu D-max...how it looks inside and out by reading this 2020 Isuzu D-Max Review for Philippine market.
In this review...
Introduction

Exterior

Interior

Engine and Performance

Safety Features

FAQs

Conclusion
1. Isuzu D-Max 2020 Philippines Review: Introduction
Filipinos love diesel vehicles, especially diesel pick-ups. it comes as no surprise then that the Isuzu D-Max has been one of the more popular truck models since its release here in the country back in 2013. Even owners of the first-generation RA and RC models are pleased with the D-Max's durability and reliability.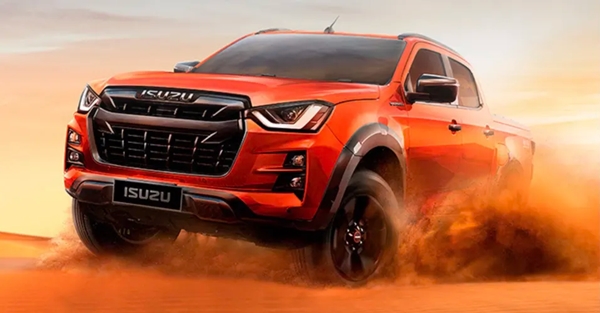 Isuzu D-Max: tough enough for anything 
Some have even turned their D-Max trucks into full-on off-roaders, cutting their way through off-road trails across the country. It's the same story in the Australian market, where the D-Max regularly tackles the country's harsh terrain and scorching hot climate on the daily. And like us Pinoys, Aussies have grown quite fond of their D-Max units.
Despite its robustness, the second-generation D-Max is an aging platform, with Isuzu's rivals in the segment already coming up with more advanced models in terms of engines, onboard infotainment and driver-assist features, 
In a bid to meet these challengers, Isuzu has finally unveiled the all-new Isuzu D-Max 2020, already available in Thailand. So what does the new D-max looks like? What are the new features it brings to the table? Let's take a closer, in-depth look in this 2020 Isuzu D-Max Review Philippines.
2. 2020 Isuzu D-Max Review: Exterior
As we've mentioned in our coverage of its initial reveal, Isuzu D-Max 2020 is much more aggressive than its predecessor. More modern too, with LED daytime running lights, Bi-LED headlights and LED taillights.
Up front, one thing you'll notice on the new D-Max is the larger grille that now runs from the lower front bumper to the edge of the hood. Some variants, like the V-Cross 4x4 and the D-Max Spark sport no chrome on their grilles at all, instead clad in a menacing black. The same treatment can be found on the D-Max V-Cross' stepboards, fender flares, lower front bumpers, side mirrors, and the roof rails.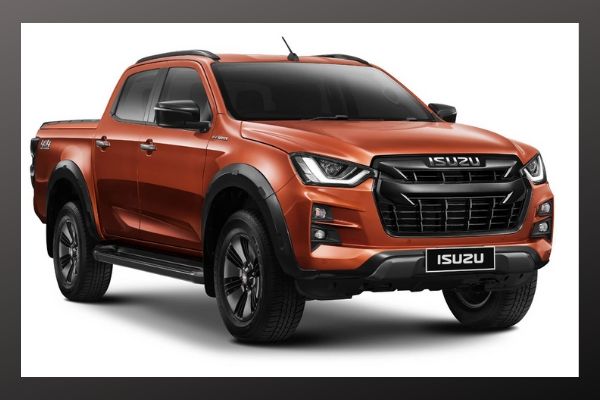 The V-Cross reminds us somewhat of the D-Max XTR
As for the grille design itself, the twin slats are much more prominent than before, their ends terminating in "fangs" that seem to give the fascia a predator's gaping maw. Awesome.  
In terms of proportions, the 2020 Isuzu D-Max is also larger overall, most notably its 3125mm wheelbase, longer by 30mm over the outgoing model. Isuzu boasts that the body of the new D-Max is now 23% more rigid, which of course means better driving characteristics.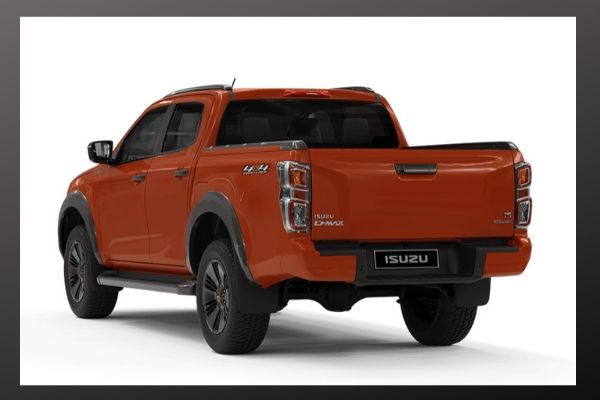 The rear also gets a cool set of LED taillights
While the new D-Max will come in a choice of single and double cab models in overseas markets, the Philippines will likely be getting only the double cab variant, with the old D-Max being offered as a cab and chassis variant. However, we still advise everyone to take this with a grain of salt, as Isuzu might surprise us by releasing these three in the local market.
October hottest deals
₱10,000
Cash Discount
Isuzu Traviz All Variant
Nationwide
Get Promo
View Detail
Zero
Downpayment
Isuzu mu-X RZ4E LS-A 4x2 MT (Silky Pearl White)
Nationwide
Get Promo
View Detail
Zero
Downpayment
Isuzu mu-X 3.0 LS-A 4x2 AT Blue Power
Nationwide
Get Promo
View Detail
Zero
Downpayment
Isuzu mu-X RZ4E LS-A 4x2 MT
Nationwide
Get Promo
View Detail
YOU MAY WANT TO READ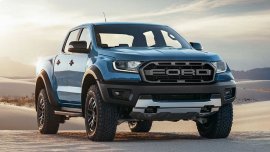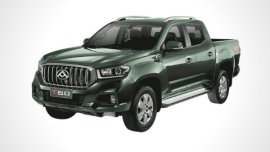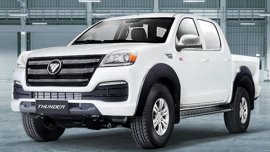 3. Isuzu D-Max 2020 Interior
In a nutshell, the new 2020 D-Max has had a major makeover, from the design to the interior amenities. The changes have helped it make a significantly huge leap from being a spartan pickup to becoming one of the most advanced new truck models ever.
Despite turning up the ante in terms of aggressive exterior aesthetics, there's a gracefulness to the new Isuzu D-Max interior. It's a well-designed and well-sculpted space offering modern yet easy-to-understand controls. The interior colors lend a rustic feel to the D-Max, and even the gear shifter has a leather boot.
Let's start with the dashboard. Instead of the plain black hard plastics, Isuzu gave the all-new Isuzu D-Max 2020 plenty of soft-touch surfaces. While the other 2020 D-Max variants still have a dark themed interior, the changes in the material choice is made much more obvious aboard the top-spec V-Cross variant, where the soft touch parts, including the seats and door panels, are rendered with a dark earthy brown.
While many will balk at the idea of a brown-colored interior, the combination of the dark brown, the black and greys inside the D-Max V-Cross makes for a really modern and luxurious cabin. The new D-Max's larger dimensions also translates into improved interior space, or so we hope.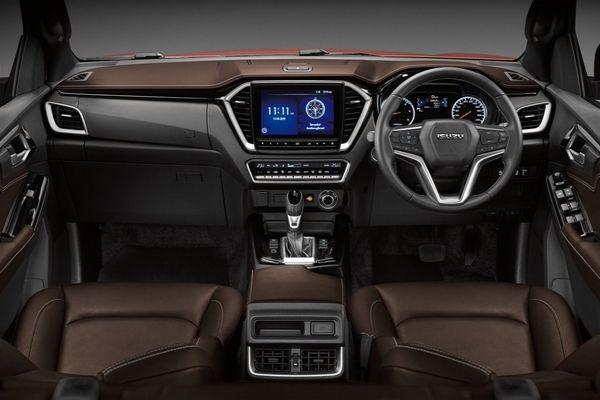 Well-designed and really appealing. Also, the AC controls are now toggle switches
Isuzu also made improvements to the comfort and convenience features of the new D-Max. A remote start feature is now available, useful during hot summer days for pre-cooling the truck's interior using the AC system, which now gets rear vents. Adding to the "summer vehicle vibe" of the new D-Max, a windscreen with UV protection is also available.
Dominating the center of the dashboard is a 9.0-inch touchscreen, which according to many sources, works like a tablet. More importantly, it comes with Apple CarPlay and Android Auto connectivity. Also noteworthy is the new D-Max's 4.2-inch digital dashboard display that comes with a digital speedometer and displays average fuel consumption figures.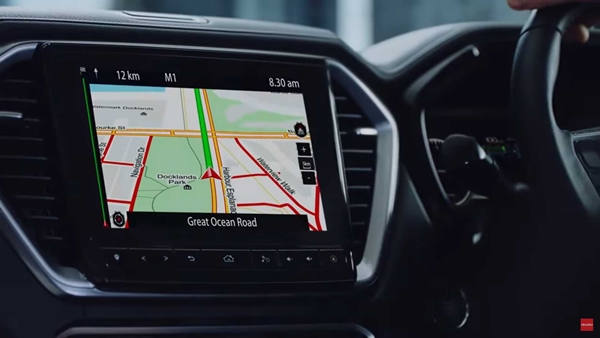 Dominating the center of the dashboard is a 9.0-inch touchscreen
The latest Isuzu D-Max also comes with a push-button start, a sensor key that can be read by the vehicle up to two meters away and can automatically lock the vehicle when moved three meters away. Lastly, the 2020 D-Max V-Cross also comes with an eight-speaker audio system.
4. 2020 Isuzu D-Max Review: Engine and Performance
While the Isuzu D-Max engine is still the same 3.0-liter 4JJ3-TCX BluePower inline-4, Isuzu tweaked it to make more power, to the tune of 187 horsepower and 450 Nm of torque. This boost in power is quite significant, pushing the new D-Max as one of the more powerful truck models in the market, in the vein of the Mitsubishi Strada and the Chevrolet Colorado. Power is sent to all four wheels through a six-speed manual or a six-speed automatic.
There's also a 1.9-liter version that generates 147 horsepower and 350 Nm of torque. In terms of off-road capabilities, the new D-Max is also now more capable as 4x4 variants now come with an electronic locking differential, along with 4L and 4H 4x4 modes. Lastly, the new truck can now ford as much as 800 mm of water, 200 mm more than the previous model.
5. 2020 Isuzu D-Max Review Philippines: Safety Features
The Isuzu D-Max currently on sale also offers more in terms of safety technologies, both active and passive. The V-Cross variant gets four sensors each on the front and rear ends, resulting in more accurate warnings when Auto Park mode is engaged. The power steering also switches from hydraulic to electric assist in this mode, with the lighter steering making it easier to park especially in tight spaces.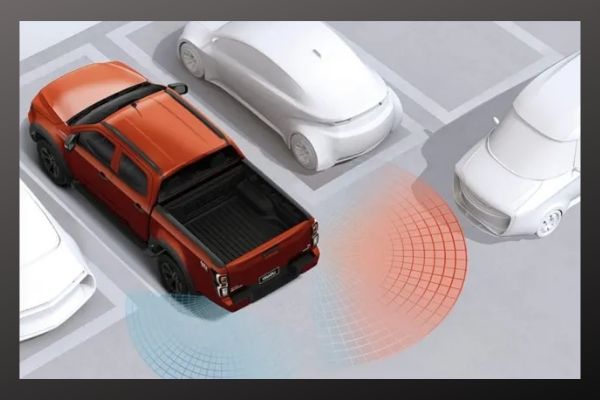 Its rear parking sensors have a wide range, making for safer parking
As for driver aids, the new D-Max also carries an array of new devices like a blind spot warning system and rear cross-traffic alert. One bonus the Australian version has will be autonomous emergency braking once the D-Max gets released down under, with the feature a prerequisite for the new D-max to garner a perfect score on safety audits.
The new D-Max also comes with six airbags as standard.
>>> Widen your search for cars with our cars for sale section.
6. Isuzu D-max 2020: Frequently Asked Questions
Q: Is a new Isuzu D-Max coming to the Philippines?
Currently, here in the Philippines, Isuzu is still selling the 2nd-generation D-Max which has been around since 2012. However, the 3rd-generation D-Max 2020 already launched in Thailand in March 2020. When the all-new D-Max will arrive on our shores still remains an open question as of writing this (June 2020).
Q: What is the Isuzu D-Max Boondock?
Boondock is a special and more hardcore edition of the 2020 Isuzu D-Max. It was presented by Isuzu Philippines in March 2020 and comes in 2 variants: a 4x4 Manual Transmission and a 4x4 Automatic Transmission.
Q: When it comes to base variant, which one is better, the Isuzu D-Max or the Ford Ranger?
The D-Max's base variant is powerful enough to haul up to 1,085 kg, and comfortable enough to drive everywhere. Meanwhile, the Ranger has a bit more features, can haul a maximum of 1,179 kg, and it can also make more power.
If you want a reliable, basic work truck for hauling and going out to the boonies, then the D-Max is probably more up to your speed. If you want an affordable truck that you'll be using in both rough work as well as a family vehicle, then the Ranger is the truck for you.
7. 2020 Isuzu D-Max Review Philippines: Conclusion
As of yet, we cannot provide an accurate spec sheet for the new 2020 Isuzu D-Max. As for the prices of its variants, it can range between 510,000 baht to 1.157 million baht. That's Php 861,923 to Php 1,955,383. Obviously, those prices will increase once the 2020 D-Max will be released here in the Philippines.
With all those improvements made to the interior and its growth in size, the 2020 D-Max, we think, is shaping up to become on of the most desirable truck models and it will surely compete well against the more tech-heavy and powerful models currently out today like the Mitsubishi Strada, the Nissan Navara, and possibly even the Ford Ranger.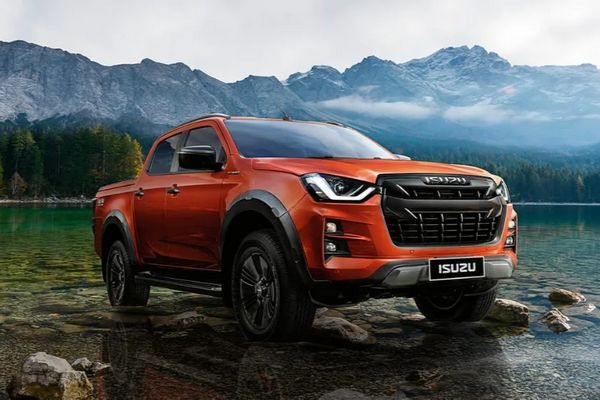 Just look at it. The 2020 Isuzu D-Max is a majestic looking beast
After reading this Isuzu D-Max review Philippines, are you excited about the new 2020 Isuzu D-Max? Coz we surely are! And for more car reviews, keep reading here on Philkotse.com.

Cesar G.B. Miguel
Author