It makes Hyundai cars strong but light.
Hyundai Motor Group, the parent company of Hyundai, Kia, and Genesis, is doing an incredible job in manufacturing reliable cars. In fact, Hyundai, Kia, and Genesis are named as three of the most reliable car brands in the world.
The reason for this reputable feature is Hyundai's Advanced High-Strength Steel (AHSS). Hyundai said that the AHSS provides a stronger and lighter framework for smoother aerodynamics. The Korean automaker shared that the AHSS can be attributed to four characteristics.
Hyundai said that its AHSS won't let you down
>>> Related: For 3 years now, Hyundai PH has the best aftersales service worldwide
The first characteristic is agility. Hyundai's AHSS is known to be 10 percent lighter, but twice as rigid as conventional mild steel. This is said to contribute to the agile characteristics of Hyundai vehicles. Moreover, lighter materials won't weigh the cars down, resulting in better aerodynamics.
Next up is heritage. Hyundai said that the Hyundai Steel, one of the world's largest electric-arc furnace (EAF) steel producer, gave Hyundai Motor Group its reputable name when it comes to AHSS. Hyundai also said that there are no compromise approaches when it comes to meeting the high global standards.
The third characteristic is safety. Hyundai boasts that its cars don't shy away from crash tests thanks to its AHSS technology. As a testament to this, both the Hyundai Santa Fe and Kona are given with 5-star ratings from the European car safety performance program.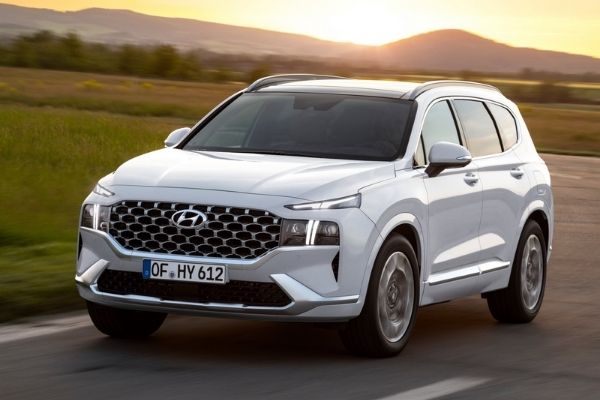 The Hyundai Santa Fe is built with 68% AHSS and is one of the best-sellers in both the US and European markets
The last characteristic of AHSS is strength. Hyundai cars with AHSS technology tend to withstand even extreme conditions. In 2012, a Hyundai Accent built with 50-percent AHSS withstood the weight of a 4-ton container that tipped over and fell onto it.
With all that being said, one can expect that the Hyundai Motor Group is determined to further improve its name in the industry as the top car manufacturer in the world. On the other hand, Hyundai Asia Resources Inc. (HARI), the official distributor of Hyundai cars in the country, provides a 5-year unlimited mileage warranty for added safety experience.
Here at Philkotse.com, we value your interest in the automotive industry. Visit our website to find out more.
Know more about Hyundai Santa Fe 2021

<p>The Hyundai Santa Fe takes its name from the historical city of Santa Fe in Mexicom, starting&nbsp;out as a compact crossover in its first two generations before&nbsp;being upgraded to a midsize crossover by the time its third iteration came about. Now on its fourth generation, the&nbsp;Santa Fe features increased dimensions accompanied by a streamlined shape, along with an interior equipped with various tech and convenience features.&nbsp;</p> <p>In the Philippines, Hyundai Asia Resources Inc. (HARI) markets the Santa Fe in&nbsp;two levels of trim: the GLS Mid and High variants, both with a 2.2L common-rail diesel engine mated to a 4x2 drivetrain. These are available in six color options.&nbsp;&nbsp;<br /> &nbsp;</p>

Rex Sanchez
Author