The future of mobility is electric.
It's more evident that car brands are pushing for more sustainable mobility that's environmentally friendly, investing heavily in developing electric vehicles (EV). Hyundai Motor Company is one of the many car brands that are dedicated to EV development as it announced the launch of its new Ioniq sub-brand.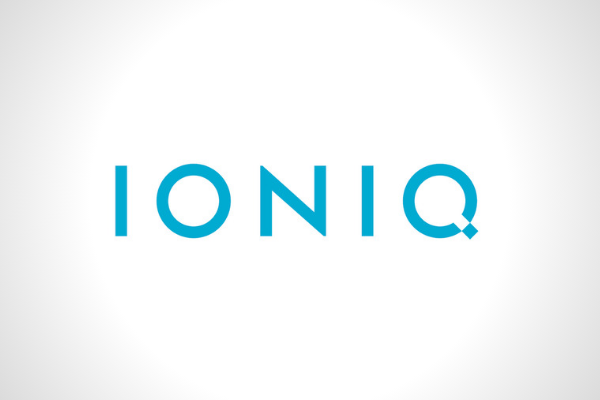 Ioniq is created to develop electric vehicles
The Ioniq brand is solely dedicated to developing EVs as the company's response to the growing market demand, according to Hyundai. The backbone of the brand will rely on Hyundai's EV capabilities such as ultra-fast charging, spacious interior, and battery-supplied power. With that in mind, Ioniq will be introducing three EVs over the next four years that are to be followed by more innovative models. Hyundai, through the Ioniq brand, will be launching a range of numerically named EVs, with the even numbers used for sedans and the odd numbers for SUVs.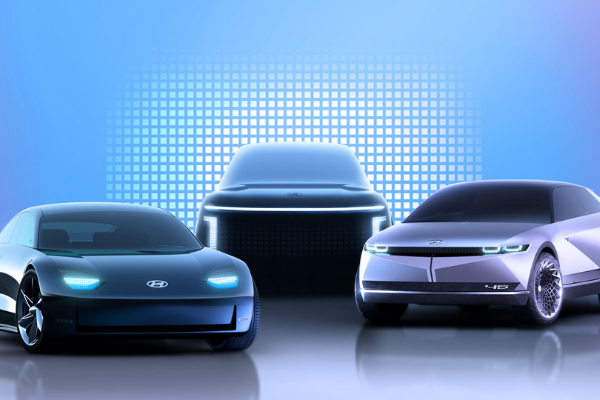 The Ioniq 5 (right) will be launched next year
>>> Related:
The first EV under the brand will be the Ioniq 5, a midsize crossover EV, that will be launched in early 2021. It is based on the concept EV '45' that was first introduced at the 2019 International Motor Show in Frankfurt. Hyundai said that the Ioniq 5 is integrated with "cutting-edge parametric pixels," a unique design element that would be featured in future Ioniq models.     
Then in 2022, Hyundai said that it will launch the Ioniq 6 sedan, which is based on the company's latest concept EV 'Prophecy'. It will be followed by Ioniq 7, a large SUV in early 2024.   
"The IONIQ brand will change the paradigm of EV customer experience. With a new emphasis on connected living, we will offer electrified experiences integral to an eco-friendly lifestyle," said Wonhong Cho, Executive Vice President and Global Chief Marketing Officer at Hyundai Motor Company.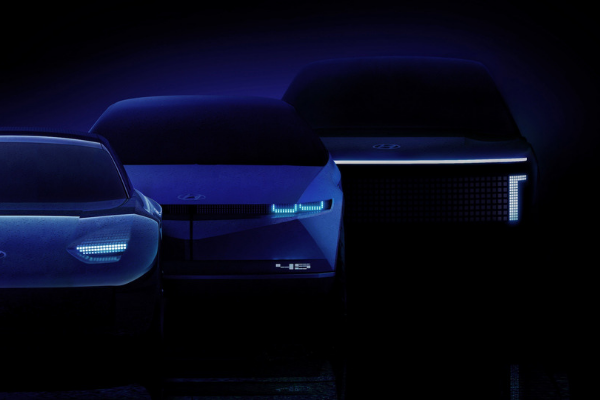 Hyundai Ioniq will launch a triple threat
The Ioniq EVs will sit on a new Electric Global Modular Platform (E-GMP). Hyundai shared that this platform will enable fast charging capability and plentiful driving range. Moreover, the E-GMP is said to give the Korean automaker enough room to redesign the vehicle interior as "smart living space" with highly adjustable seats, wireless connectivity, and unique features such as a glove box designed as drawers. E-GMP also intends to make user interfaces simple, intuitive, and ergonomically designed.
>>> Related: Complete guide to the current Hyundai Ioniq in the Philippines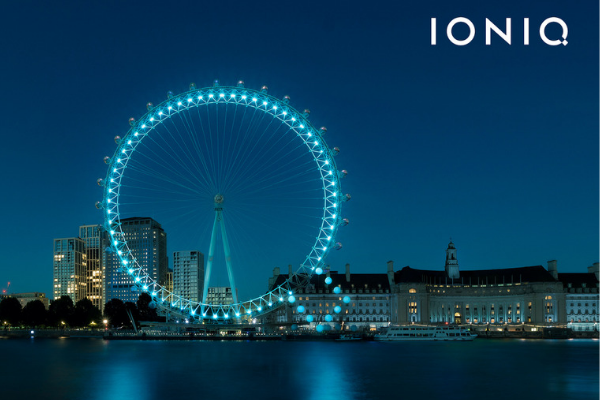 The London Eye turned into a giant letter Q
Hyundai celebrated the launch of the Ioniq brand by lighting up the London Eye into a giant letter Q. This also jumpstarts the brand's 'I'm in Charge' campaign, which has the goal of empowering the environment and diverse lifestyles through Ioniq. The Korean automaker also sees this lighting-up event as the start of a new era of electrified mobility.     
A video of Hyundai turning the globally famous London Eye into a huge 'Q' can be viewed below.
IONIQ: In charge of turning the world
With the Ioniq brand, Hyundai showed its dedication to developing EVs. As such, Hyundai is among the brands that are going all-in for EVs. Through the Ioniq brand, Hyundai has a goal of being a market leader in the EV market, which is currently being dominated by companies such as Tesla, BAIC, and Nissan.
Last 2019, Tesla is regarded as the best-selling EV globally as it tallied more than 300,000 units sold for its Model 3. It is followed by Chinese car brand BAIC with EV sales of more than 100,000 units while Nissan completes the top three with sales of almost 70,000 LEAF.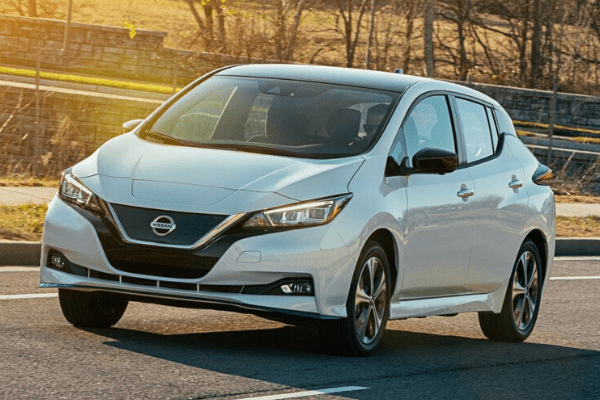 Nissan LEAF electric vehicle
On the other hand, several countries are seriously making moves to ban fossil fuel cars, which is also the reason why car brands are now investing heavily in EV development. Norway is banning internal combustion engine (ICE) vehicles by 2025. Sales analyst in Norway projects a 55 percent market share for EVs this year.    
Aside from Norway, Iceland will also ban ICE vehicles by 2030 while the United Kingdom will implement the ban by 2035. France is also putting a ban on fossil fuel cars by 2040. Singapore is also looking at banning traditional cars by 2040, which makes it the first Southeast Asian country to announce a ban on ICE vehicles.  
In the Philippines, there are efforts being put to push for EVs. One of which is the House Bill 4075 or the Electric Vehicles and Charging Stations Act. The said bill pushes to create a national energy policy and regulatory framework, as well as charging stations for EVs.
There's also Senate Bill 174 or The Electric Vehicles and Charging Stations Act proposed by Senator Win Gatchalian last 2019. Then, the said bill was substituted by Senate Bill 1382 this year. Overall, the bill seeks to address the challenges in the development of the EV industry by mandating the Department of Energy to create an Electric Vehicle Roadmap. Moreover, Gatchalian requires private and public buildings and establishments to have dedicated parking slots with charging stations, and for gasoline stations to have a dedicated space for charging stations.
Visit Philkotse.com to read more of the latest automotive news.
Know more about Hyundai

Philkotse.com offers a wide variety of Hyundai cars. From fuel-efficient vehicles to big family automobiles, browse through countless selections that will not only satisfy your needs but your budget as well. Furthermore, stay updated with the latest news, updated price list in the Philippines, automobile reviews, and information about your favorite Hyundai model.

Martin Aguilar
Author