The attention to detail is brilliant.
No one can deny that the new Hyundai Santa Fe is a well-designed midsize SUV. What could be the reason for this? Well, Hyundai Head Designer Thomas Buerkle and his team shared the design details of the new Santa Fe.
The designers from Germany wanted to integrate the new Hyundai Santa Fe with a global design since it is a model offered worldwide. In fact, the designers said that they did not focus on what Europeans would want, but focused on something the world would love. The new Santa Fe was designed in Hyundai Motor Company Europe Design Center with help from the global team.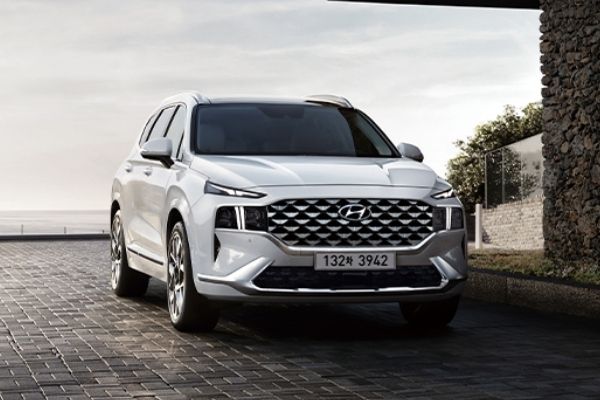 The new Hyundai Santa Fe
The new Hyundai Santa Fe is a facelift model of the fourth-gen Santa Fe. Its sophisticated and luxurious visuals are based on the theme "Sensuous Sportiness." The new Santa Fe's slimmer synthetic surroundings and the rich surfaces and volumes contribute to the high-quality look.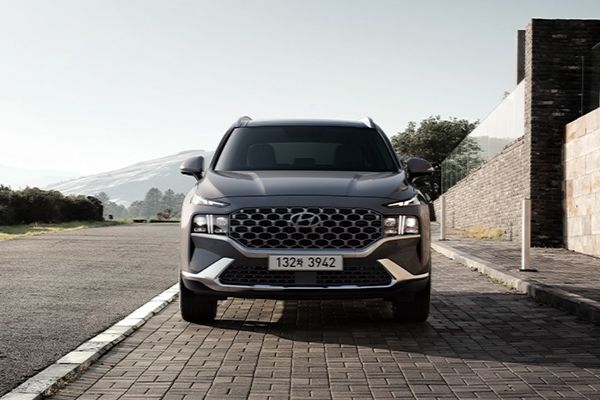 The headlamps and massive front grille are redesigned to improve overall aesthetics
One of the most iconic features the new Santa Fe possesses is its T-shaped daytime running lights (DRL). When the designers were asked about it, they said that headlamps are a key element that people look at first when evaluating a car. For this reason, they wanted to make it look bold and strong as ever.
>>> Related: Dressed-up Hyundai Santa Fe looks snazzy with a cheese grater grille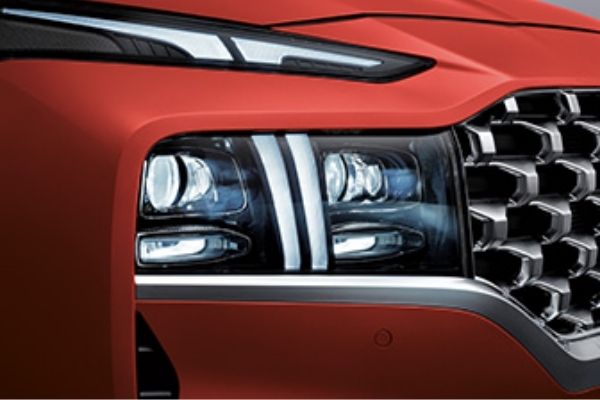 The T-shaped daytime running lights (DRL)
The designers also added a wider radiator grille to further complement the new T-shaped daytime running lights. These two front fascia elements create the impression of stability and make the Santa Fe instantly recognizable on the road.
At the back, the new Santa Fe comes with a striking bumper design and horizontal taillights. Both the reflectors and the skid plate are also made horizontal to connect with the other character lines.
>>> Related: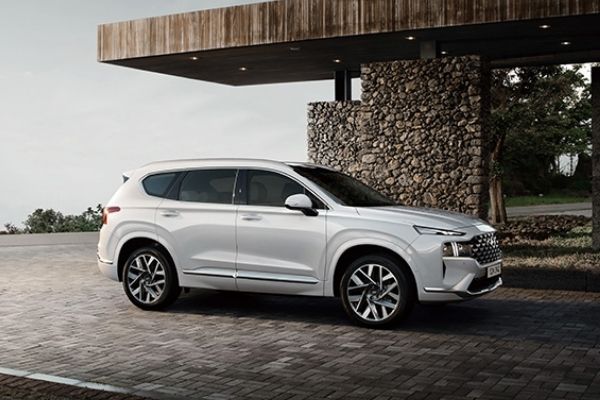 This is arguably the best version of the Santa Fe so far
The designers added that the Santa Fe's new platform is the most attractive factor of the vehicle. The new platform comes with bold designs such as ideal proportions, stable looks, T-shaped DRL, bold-looking radiator grille, and sporty looking rear diffuser all represent the vehicle's unique looks.
Moreover, it comes with a lower center of gravity, while the cabin got more space. The new Santa Fe features a body that's 10 mm longer as compared to its predecessor, and it sits on a set of 20-inch aluminum wheels. 
Here at Philkotse.com, we value your interest in the automotive industry. Visit our website to find out more.
Know more about Hyundai Santa Fe

<p>The Hyundai Santa Fe takes its name from the historical city of Santa Fe in Mexicom, starting&nbsp;out as a compact crossover in its first two generations before&nbsp;being upgraded to a midsize crossover by the time its third iteration came about. Now on its fourth generation, the&nbsp;Santa Fe features increased dimensions accompanied by a streamlined shape, along with an interior equipped with various tech and convenience features.&nbsp;</p> <p>In the Philippines, Hyundai Asia Resources Inc. (HARI) markets the Santa Fe in&nbsp;two levels of trim: the GLS Mid and High variants, both with a 2.2L common-rail diesel engine mated to a 4x2 drivetrain. These are available in six color options.&nbsp;&nbsp;<br /> &nbsp;</p>

Rex Sanchez
Author