And yes, it still has a diesel power plant. You're welcome.
Last month, Hyundai Motor Company revealed the new and redesigned Santa Fe, which we actually liked. Now, the Korean carmaker has revealed Santa Fe's new engine platform and other details about what exactly it can offer to the global market.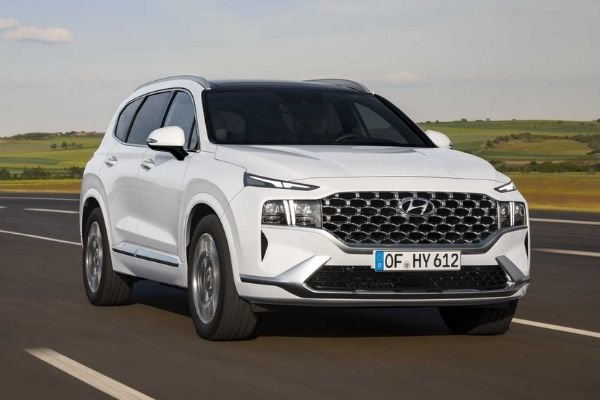 This is the 2021 Hyundai Santa Fe
"The new Santa Fe represents a significant milestone in the history of Hyundai. With a new platform, new transmissions and new technology, it is cleaner, more agile, and more efficient than ever before," says Thomas Schemera, Executive Vice President and Head of Product Division at Hyundai Motor Company.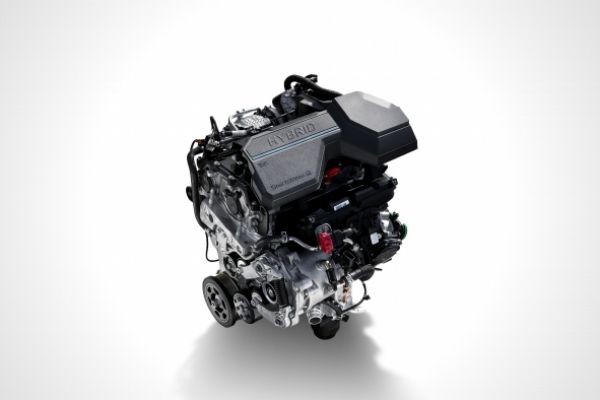 The new 1.6-litre T-GDi 'Smartstream' engine
"With the introduction of our new Santa Fe, our whole SUV line-up will be available with electrified versions, ranging from 48V mild-hybrid solutions to fuel cell," he added.
The new Hyundai Santa Fe comes with two hybrid drivetrain options. The first option is the hybrid version that uses a new 1.6-liter T-GDi turbocharged gasoline 'Smartstream' engine and a 44.2 kW electric motor, drawing power from a 1.49 kWh lithium-ion polymer battery. The system generates 227 hp and 350 Nm of torque and comes with either a two-wheel or four-wheel drive.
>>> Latest updates on upcoming Hyundai cars can be found in our Complete guide to the Hyundai Philippines' local lineup
Change of Plans | 2020 Santa Fe | Hyundai
The other option is a plug-in hybrid version that comes with the same engine as the hybrid version but has a larger 66.9 kW electric motor, drawing its power from a 13.8 kWh lithium-ion polymer battery. The system puts out 261 hp and 350 Nm of torque and comes with four-wheel drive only.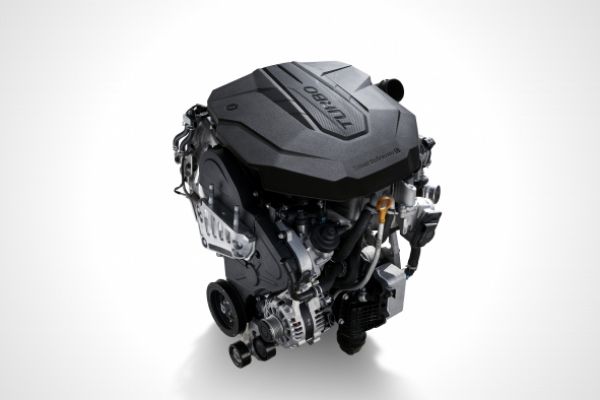 The new 2.2-litre 'Smartstream' diesel engine
Both the hybrid and plug-in hybrid drivetrains are available with a newly-developed 6-speed automatic transmission.
Hyundai said that its new 1.6-liter T-GDi 'Smartstream' engine is the first engine to utilize the brand's new Continuous Variable Valve Duration (CVVD) technology. The Korean carmaker added that it also features Low-Pressure Exhaust Gas Recirculation (LP EGR) to provide better fuel efficiency.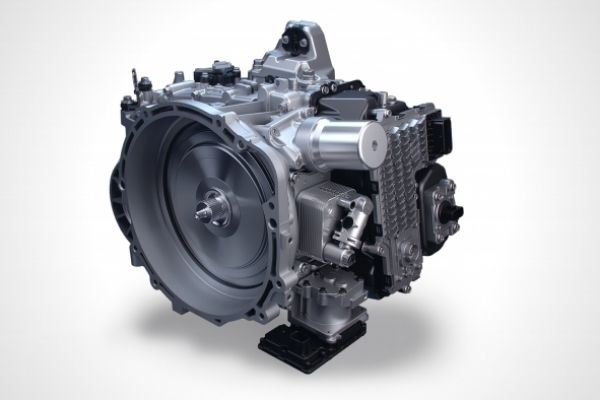 The new 8-speed DCT
>>> Related: Hyundai teases 2021 Santa Fe and it's more than just a refresh
Hyundai is also offering a diesel Santa Fe variant that is powered by a 2.2-liter 4-cylinder 'Smartstream' diesel powertrain that produces 199 hp and 440 Nm of torque. The engine is mated to an 8-speed double-clutch transmission. It is available with either a two-wheel or four-wheel drive.
Here at Philkotse.com, we value your interest in the automotive industry. Visit our website to find out more.
Know more about Hyundai Santa Fe 2021

<p>The Hyundai Santa Fe takes its name from the historical city of Santa Fe in Mexicom, starting&nbsp;out as a compact crossover in its first two generations before&nbsp;being upgraded to a midsize crossover by the time its third iteration came about. Now on its fourth generation, the&nbsp;Santa Fe features increased dimensions accompanied by a streamlined shape, along with an interior equipped with various tech and convenience features.&nbsp;</p> <p>In the Philippines, Hyundai Asia Resources Inc. (HARI) markets the Santa Fe in&nbsp;two levels of trim: the GLS Mid and High variants, both with a 2.2L common-rail diesel engine mated to a 4x2 drivetrain. These are available in six color options.&nbsp;&nbsp;<br /> &nbsp;</p>

Rex Sanchez
Author