Hyundai teases 2021 Santa Fe and it's more than just a refresh
The upcoming Santa Fe looks like a mini Palisade. How do you like it so far?
For longtime fans, owners, and future buyers of Hyundai cars, specifically its crossovers, you'd be delighted to know that Hyundai Motor is giving the Hyundai Santa Fe a facelift.
This isn't a mere appearance update though, because apart from a macho looking new exterior, the South Korean brand is giving it a premium and more comfortable interior.
2021 Hyundai Santa Fe Facelift Teaser | Exterior & Interior
We do not have clear images right now though, but Hyundai has revealed several teaser images.
What we do know, however, is that the new Hyundai Santa Fe is equipped with a bolder grille, adorned with a geometric pattern. Also recognizable are the pair of new T-Shaped daytime running lights.
Overall, these new upgrades provide the new Santa Fe a much more rugged character, but at the same time, a kind of futuristic look that's becoming popular among modern cars.
>>> Related: List of Hyundai Santa Fe for sale at cheap prices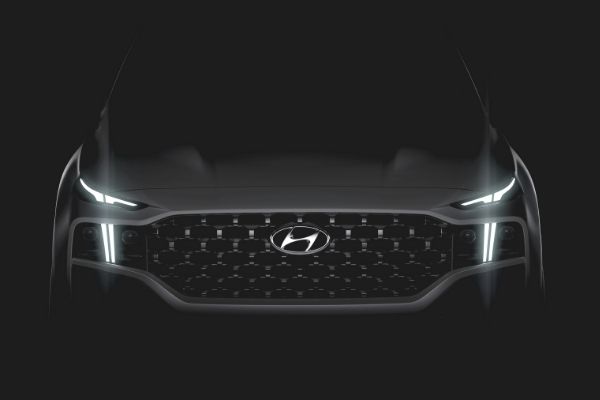 In the shadowy sneak peek pic it looks sinister but trust us, the new Santa Fe will look great
>>> Related:
Apart from that, the teaser images reveal shapes and details similar to the ones found on the larger Hyundai Palisade. If it was Hyundai's intention all along, it's working.
Besides the exterior looks, it has also come to light that Hyundai has also developed electrified versions of the new Santa Fe. There's going to be a plug-in hybrid version, and also a regular hybrid version.
Also note that this new Santa Fe uses the all-new third-generation Hyundai vehicle platform which provides more in the way of handling, safety, and the ability to use electrified powertrains.
As for the interior, Hyundai has not revealed that much so we'll just have to wait for more details. Do note though that the company itself said that the insides of the new Santa Fe will be more premium, more comfortable, and will be more practical. So yes, we can expect some changes made.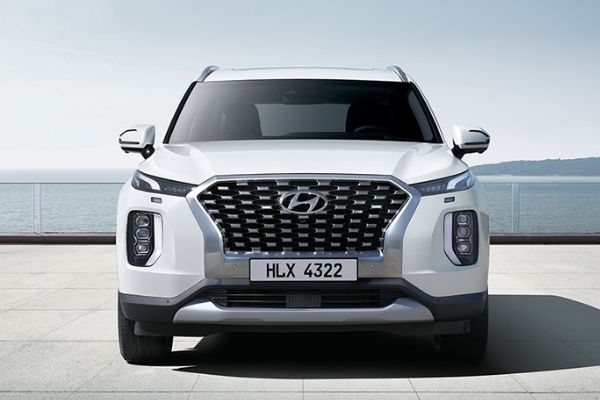 We're guessing that the current Palisade shares a lot of design cues with the upcoming Santa Fe
In terms of launch dates, the new Santa Fe will be launched in Europe in September 2020. For the new Philippine-spec Hyundai Santa Fe, there's no word yet as to when the unit will arrive to our shores.
We reckon however that the hybrid version will be released here as a top of the line variant. For the lower variants of the new Santa Fe, those might use the diesel engine found on the currently available version.
Latest updates on upcoming Hyundai cars can be found in our Complete guide to the Hyundai Philippines' local lineup. For more automotive news, keep reading here on Philkotse.com.
Author
Cesar learned how to drive a car years before he got his license. Today, he's still looking for that perfect '90s Japanese coupe to drive into the sunset while listening to Crazy Little Love by Nuage. Also has a thing for badass off-road vehicles and weird engine swaps.