Dressed-up Hyundai Santa Fe looks snazzy with a cheese grater grille
It will be tagged with the N badge alongside the i30 and Veloster.
Needless to say, the N performance package definitely does wonders for Hyundai vehicles. Just look at the N versions of the i30 and the Veloster. By the end of 2020, the Korean automaker will be adding its crossover, the Hyundai Santa Fe, to the N family, and here's everything we know so far.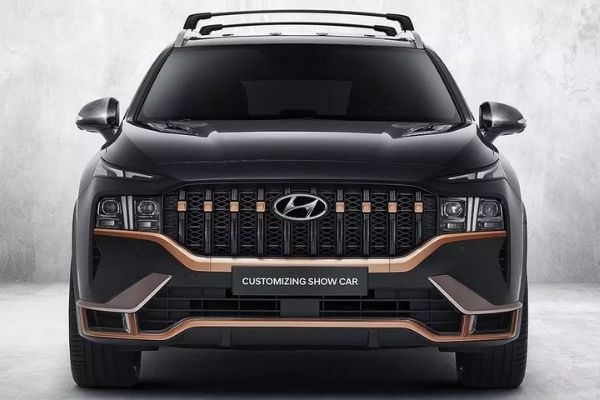 Santa Fe's new cheese grater grille design
One of the biggest features the new Santa Fe N possesses is its new N performance "cheese grater" grille. It consists of vertical bars and Sahara Beige accents which can also be found on the Genesis G80. The front radiator grille is finished in black and the rear bumper is sharply redesigned.
Other exterior features included in the N performance package are a rear spoiler, distinct N 21-inch wheels, N performance brakes, carbon diffuser, fender flare and sidestep, bonnet carbon garnish, and side mirror carbon cover.
>>> Related: Check out 2021 Hyundai Santa Fe's gorgeous design in the metal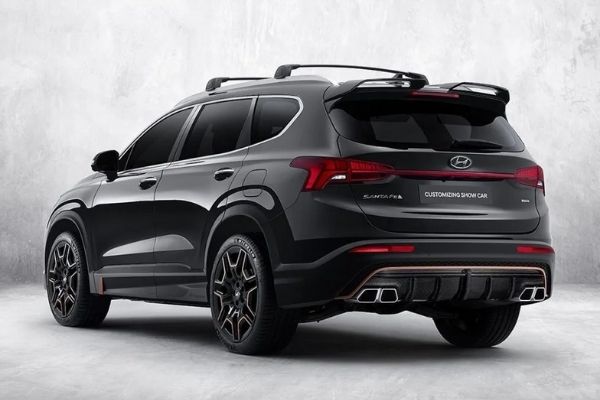 It comes with the largest wheels in the South Korean SUV market
>>> Related: Hyundai PH reminds us that new Accent is here and it looks better than ever
Inside, the Santa Fe N performance package uses two main materials, namely Alcantara and carbon fiber. The Alcantara is used for the N sport seat and dashboard. While carbon fiber accents can be seen at the steering wheel, center console, door trim, the back of the one-row seat, and the N sport seat too.
Powering the new Santa Fe N is a smart stream G2.5 T-GDI engine that will be available in the second half of 2020. It produces 290 hp and 419 Nm of torque. It is paired to an 8-speed dual-clutch transmission (DCT). In the future, a 1.6T-based hybrid with a total output of 230 hp will be added.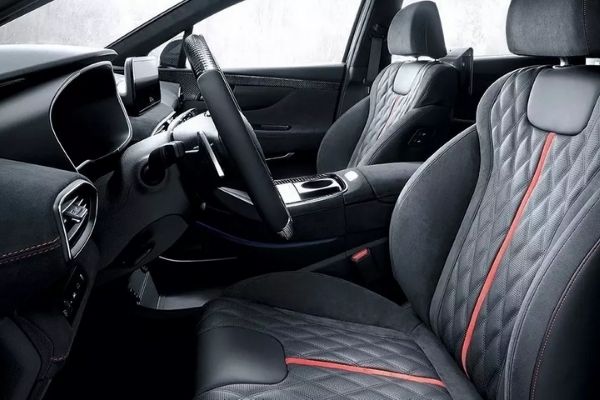 Interior view of the new Santa Fe N
The Santa Fe N performance package will be available later this year. Do you like the N version of the Hyundai Santa Fe? If you do, you'll have to wait for future updates since as of this writing, the Korean automaker has yet to announce if the Santa Fe N will be marketed outside of South Korea. 
Here at Philkotse.com, we value your interest in the automotive industry. Visit our website to find out more.
Author

Rex found his passion for cars at a young age. He loves anything with an engine – which includes cars and planes. Right now, he is pleased to impart that passion for cars to a professional level under Philkotse.