World headlines screamed, "Oil prices in the U.S. hit negative zero."
The oil price drop was historic in its shock value, an almost surreal reversal of the very scenario that the Mad Max movies have led us to believe for the longest time.
The common premise of all four films was a dystopian future where oil has become extremely scarce, and the last vestiges of humanity savagely fight (and kill) each other over who gets to fill up their cars with guzzolene. 
Fuel prices dip to the lowest level in nearly two decades
Reality, however, brings us the opposite; a case of life not only refusing to imitate art but subverting it. With COVID-19 effectively stopping almost all forms of travel around the globe, there's now more oil than anyone knows what to do with.    
Luzon is in the sixth week of its quarantine measures as of this writing. Steadily dropping fuel costs have been a silver lining, tempered by the reality that almost everyone is ordered to stay at home anyway.
The latest news about U.S. oil now being a hot potato probably triggered fantasies of your favorite gasoline or diesel blends hitting rock-bottom prices, but is it something that we can count on in the long-term?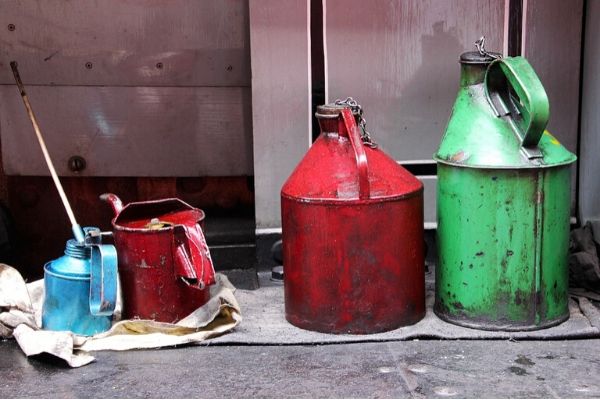 It will take a lot more than these cans to buy all of the excess oil 
The short answer is: Not likely. Why?
Since late 2019 when the coronavirus was first reported in China, the world has been seeing a steady drop in oil prices. Demand for oil was extinguished, with both domestic and international travel restricted or banned outright.
Despite this, crude oil continued to be pumped from the wells; a price war between oil giants Saudi Arabia and Russia didn't help matters, contributing to a massive oversupply that has dwarfed demand for the first time in 25 years.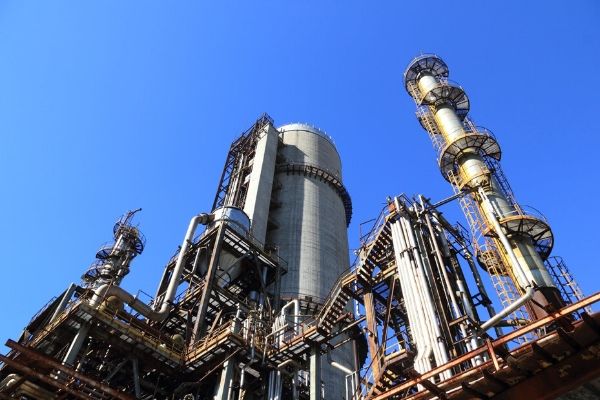 Refining crude oil shortens its shelf life, making it even more expensive to store
>>> Related: Everything you need to know about surviving gas prices
Things are especially serious in the U.S., which uses the West Texas Intermediate (WTI) as its oil price benchmark. The WTI has plunged to a price of -$40 dollars per barrel.
In theory, this means that an oil producer would be paying you $40 dollars for every barrel of oil since storage facilities are quickly running out. "Cool, I get to take both the oil AND money," you might say.    
Oversupply has driven down U.S. oil prices to negative prices for the first time
But if you think you've stumbled upon the deal of a lifetime, think again. Transporting the oil and storing it costs money. And we're not even talking about refined fuel, which has an even shorter shelf life compared to crude, on account of the additives blended in during the distillation process.
Prices for fuel at the pumps will still have to take government taxes (hello, TRAIN Law) and the retailer's profit margin into consideration, so these don't necessarily reflect rising or falling world oil prices, as the case may be.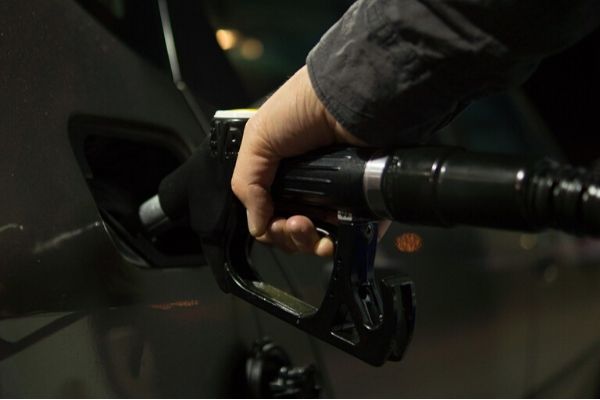 Pump prices are not an accurate reflection of world market prices
It's also important to note that international oil prices (including the Philippines) are based on another major benchmark: Brent crude, stored in mobile sea-based tankers that are easily deployed when necessary.
In contrast to landlocked WTI that has fallen more than 100% so far this year, Brent oil only plunged 65% to above $20 a barrel, making it less vulnerable to the reduced demand brought about by COVID-19.
>>> Related: Petron, Total give fuel aids to health workers amid COVID-19 crisis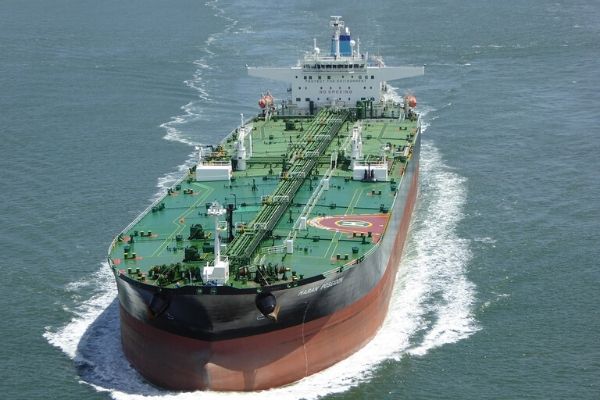 The international standard Brent crude has more flexible storage than WTI
Free market forces will eventually find a way to balance the scales. Sure, the current situation might offer us a brief respite from the oil price hikes that we've gotten used to in the past.
But even with COVID-19, fuel prices ultimately bottoming out will still largely remain, well, a pipe dream. 
(Editor's note: As of this posting, WTI prices have recovered 40% from -$40 on Monday to $16.18 a barrel)
What are your thoughts on oil prices affected by COVID-19? Let us know at Philkotse.com.

Joseph Paolo Estabillo
Author