Despite the pandemic, demand for the Gratour allowed Foton to bounce back.
The year 2020 might go down in infamy, but there are still reasons to celebrate for some. Foton Motor Philippines Inc. or FMPI, for example. The company is marking its 15th anniversary, and what better way to do so than being included among the country's Top 10 best-selling auto brands.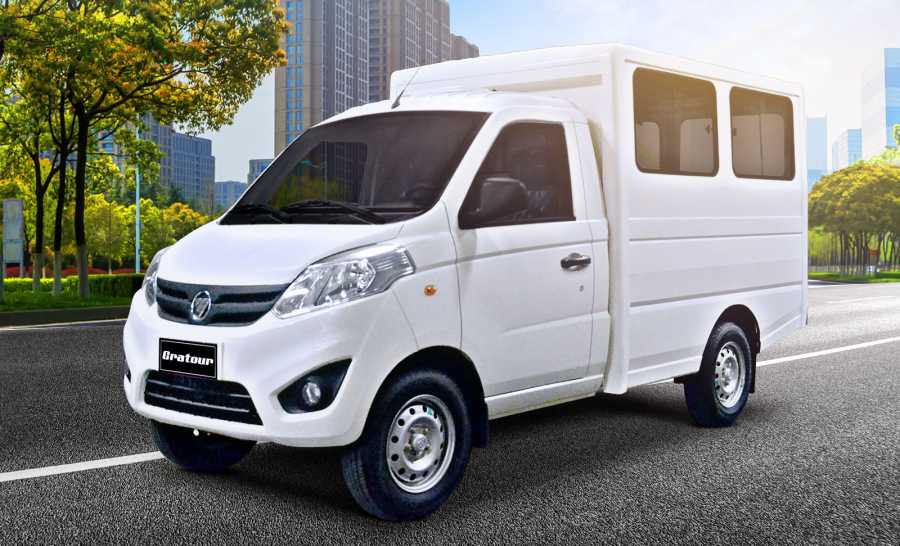 This little truck earned a big achievement for Foton Philippines 
Foton's achievement also makes it the only Chinese brand on the list. Despite the business slowdown brought about by the pandemic, the automaker managed to sell 2,456 units from January to December 2020, according to records by the Chamber of Automotive Manufacturers of the Philippines, Inc. (CAMPI).
Topping its bestseller list is the Gratour line of compact trucks, accounting for 15.88 percent of Foton's total sales. Mobility requirements for relief and public service operations in different parts of the country proved to be a viable market for the Gratour series. The flexibility of the range allowed Foton to survive slow second quarter sales to bounce back in the third quarter, as demand resumed.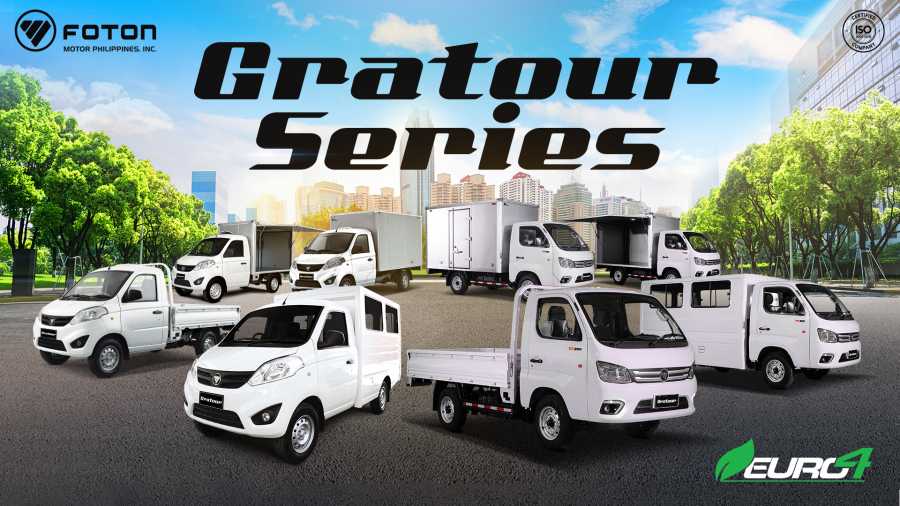 The Gratour series offers a range of models for various purposes 
For light commercial vehicles (LCVs), the Foton TransVan emerged as the king of the hill, contributing 19.5 percent to sales. The people carrier's large dimensions and powerful 2.8L turbodiesel engine make it an ideal choice for both large households, corporate fleets, and public transport use.

Meanwhile, Foton's Tornado range chalked up 44.22 percent of sales for the light-duty truck category. Available in a range of configurations such as refrigerated van, dropside, crane, and multi-purpose vehicle, there's a Tornado model for customers' needs. This is the third consecutive year that the Foton Tornado has ranked third among the country's best-selling light-duty trucks.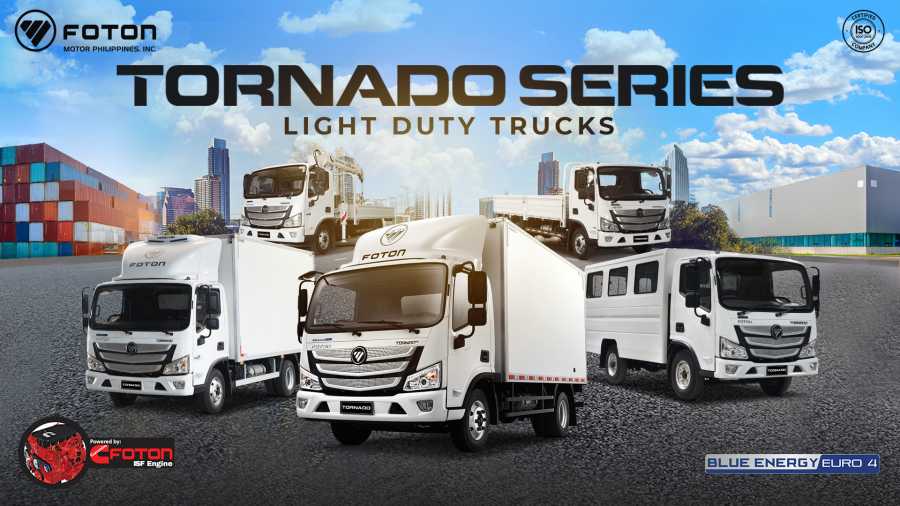 Foton's Tornado line is among the best-selling light trucks for the third straight year
Foton continues to update its services to better serve its customers. It recently launched a mobile app, along with a user-friendly website and digital showroom, making it more convenient for buyers to browse all Foton models on offer anytime and at the safety of their own homes. The company promises that more campaigns, programs, and after-sales services are in the pipeline.
"We are honored to be among the Top 10 best-selling automotive brands in the country. We are indebted to our loyal customers and partners that supported us since the beginning," says FMPI President Rommel Sytin. "Rest assured that we will always stay committed to bring the best mobility quality that will empower your business."

You won't get lost with our map of automotive updates only at Philkotse.com.
Know more about Foton Gratour 2021

Foton is known for producing pickup trucks, large commercial vans, and heavy-duty trucks. This diversified as the brand made its entry into smaller carriers. The Gratour is Foton Philippines' line of commercial vehicles that comes in eight variants. These are the Dropside, F-Van, Jeepney, Wing Van, MT MPV, TM MPV, 8-Seater Minivan, and the most recently released iM6 MPV 2020 version. Its variety of models can cater to a range of commercial or domestic requirements. The Gratour is powered by a 1.5-liter gasoline engine attached to a manual transmission. Its most premium iM6 variant is a compact MPV that offers a slew of safety and tech features such as automatic climate control, a touchscreen entertainment system. The MPV produces 115 hp and 150 Nm of torque which proves adequate for hauling cargo and carrying a full car of passengers.

Joseph Paolo Estabillo
Author