A growing partnership that started in 2019.
Foton Motor Philippines, Inc. (FMPI) announced earlier this year that it has managed to turn over 450 truck units to J&T Express, with plans to add more in the future. Just a few months after, the Chinese car brand is now celebrating a milestone with 500 trucks delivered to its express delivery courier company partner.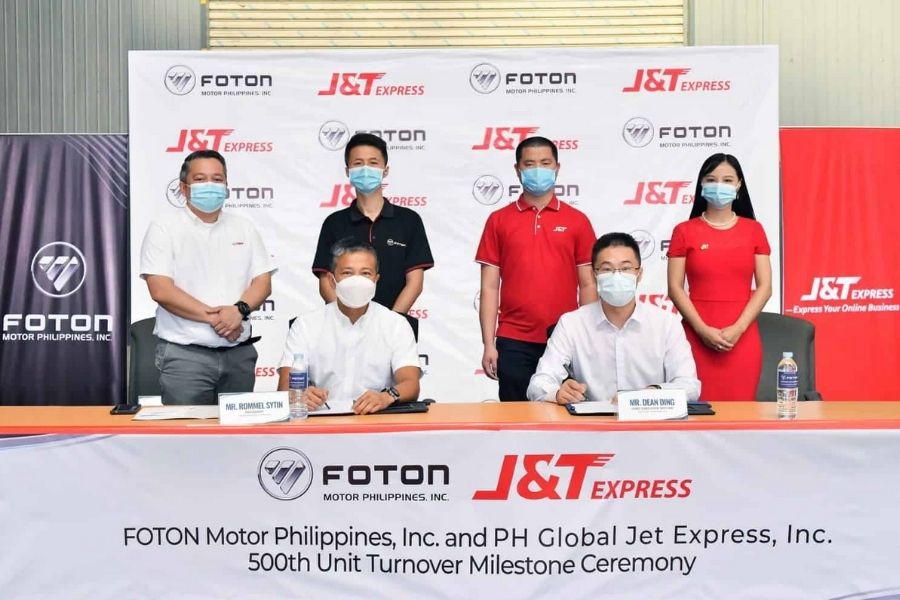 A milestone worth celebrating
The partnership between the two companies started with the initial turnover of 60 units of Foton Tornado 2E E4 F-Vans last 2019. Since both parties saw the long-term benefits of the collaboration, they decided to work together to take on challenges so their partnership can achieve greater heights.
"It all started more than two years ago when both of our companies partnered together to provide stronger logistics mobility service to adapt with the ever-growing demands and booming success of e-commerce," said FMPI President Rommel Sytin.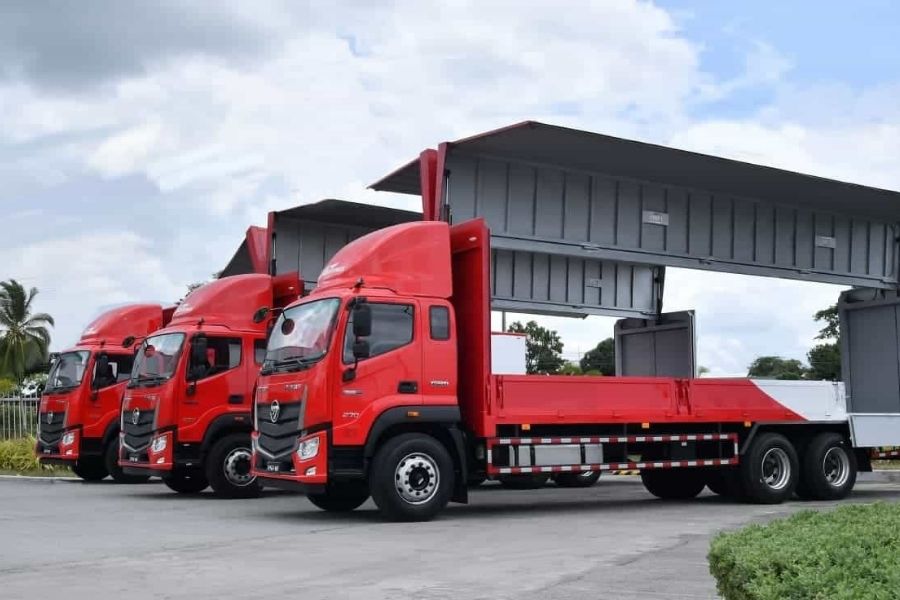 The Foton Tornado gets the job done
As of this writing, J&T Express now has a wide array of Foton vehicles ranging from the Gratour Series (GS) to Light Duty Trucks (LDT) and Heavy Duty Trucks (HDT). The lineup regularly tapped to move the delivery courier company's business forward mostly consists of the Tornado M 4.2C, which is under the LDT category.
>>> Related: FOTON THUNDER 2015 FOR SALE
The Foton Tornado M4.2C has proven to be J&T Express' reliable partner for moving important goods. It is powered by a 3.8-liter ISF Cummins diesel engine that can produce 154 hp and 500 Nm of torque, powerful enough to deliver products across cities seamlessly.
The partnership between the two companies has grown significantly
"It is important to forge a partnership with a fleet provider that provides us quality units with the latest advancement in technology and reliable 24/7 customer service support," said J&T Express Vice President Zoe Chi. "We decided to choose the Foton brand as our long-time partner in business since they have enough physical stores and service centers to conduct repair and maintenance for our trucks which are allocated nationwide."
Visit Philkotse.com for more of the latest in the automotive industry.
Know more about Foton Gratour 2021

Foton is known for producing pickup trucks, large commercial vans, and heavy-duty trucks. This diversified as the brand made its entry into smaller carriers. The Gratour is Foton Philippines' line of commercial vehicles that comes in eight variants. These are the Dropside, F-Van, Jeepney, Wing Van, MT MPV, TM MPV, 8-Seater Minivan, and the most recently released iM6 MPV 2020 version. Its variety of models can cater to a range of commercial or domestic requirements. The Gratour is powered by a 1.5-liter gasoline engine attached to a manual transmission. Its most premium iM6 variant is a compact MPV that offers a slew of safety and tech features such as automatic climate control, a touchscreen entertainment system. The MPV produces 115 hp and 150 Nm of torque which proves adequate for hauling cargo and carrying a full car of passengers.

Rex Sanchez
Author
Recent posts