Honda's iconic compact sedan has come a long way.
The Civic has been a staple in Honda's automotive lineup since 1972, emerging as the carmaker's banner offering. This wasn't the first car Honda ever made, but it was the first to significantly have an impact on the export market, becoming one of the most influential automotive designs in its first decade of existence.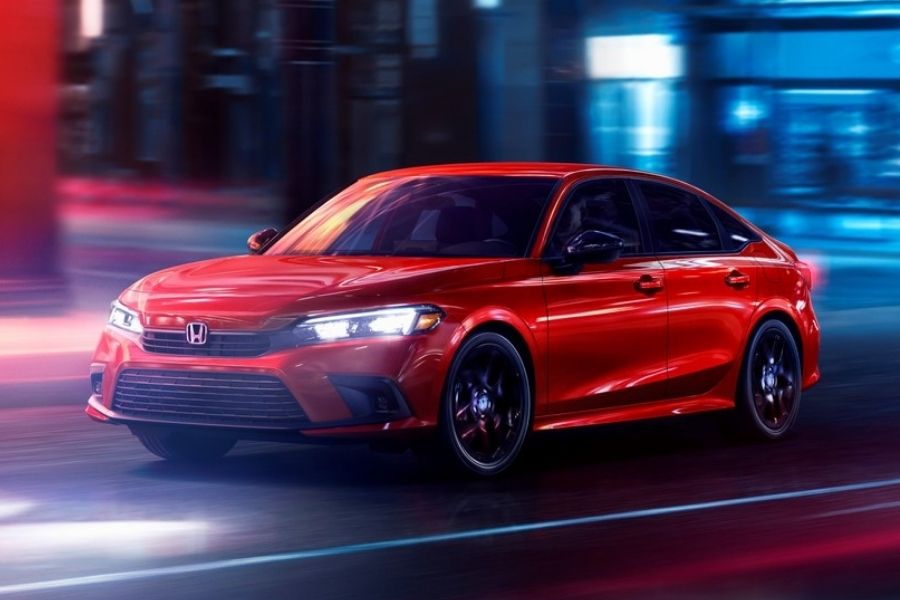 The Civic has outgrown its economic roots to become a staple offering in Honda's stable
With the latest iteration making its world debut, we look back at the history of the Honda Civic from its modest beginnings to becoming an iconic choice for Honda fans.
First Generation
The first Civic came out as a subcompact model in 1972 for the 1973 model year, largely developed on a new platform based on extended dimensions of the N600 Kei car.
First-generation Honda Civic
It had a woodgrain dashboard and reclining bucket seats wrapped in vinyl, with fold-down rear seats, AM radio, and cloth upholstery on the hatchback variant.
Its transverse-mounted water-cooled engine had a displacement of 1.1 liters which made 68 hp and 100 Nm of torque, mated to either a 4-speed manual or a 2-speed semi-automatic transmission.
>>> Related: 2022 Honda Civic Old vs New: Spot the differences
Second Generation
The second generation was released in 1979 as a 1980 model, sporting increased dimensions and a more angular shape, along with a bigger 1.3L engine for the base variant.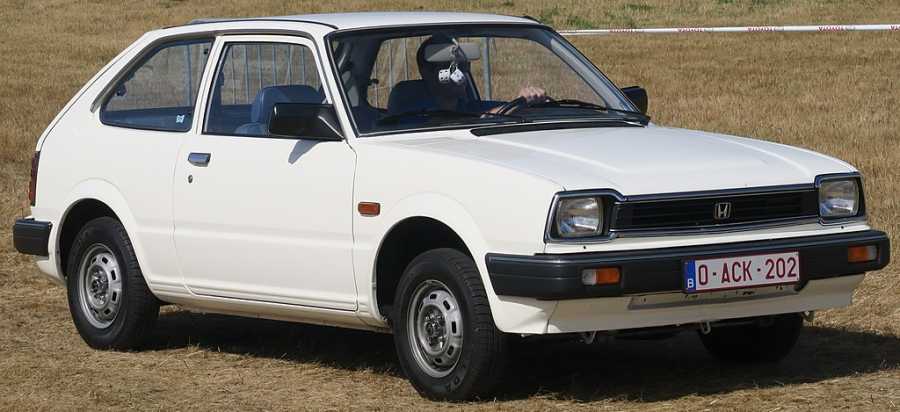 Second-generation Honda Civic
It also featured generally better comfort overall compared to the previous iteration, with partial cloth seats, carpeting, and a cigarette lighter among other amenities. The transmission options were retained, joined by a 4-speed manual gearbox.
Third Generation
The third generation was launched in 1983 as a 1984 model. A two-seat coupe variant called the CRX was added, and the separate five-door hatchback and wagon versions were combined into a shuttle wagon.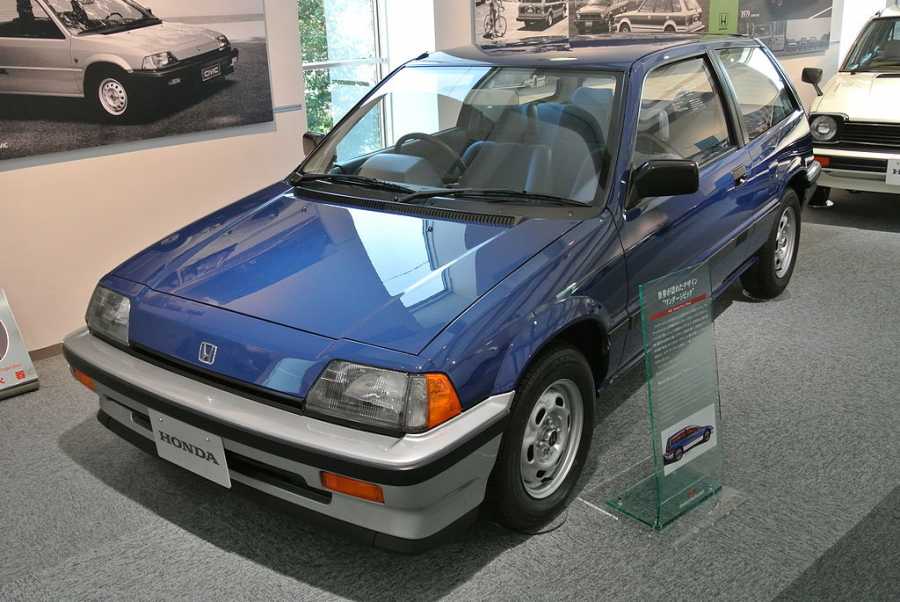 Third-generation Honda Civic
This generation introduced Honda's D series line of four-cylinder engines, as well as a high-performance Si model for the Japanese market.
A four-wheel-drive engine with varying transmission mounts made its debut in 1984, initially actuated by a button before being improved to automatically engage the rear wheels in case of traction loss at the front.
Fourth Generation    
Unveiled in 1987, this generation featured increased dimensions and a lowered hood line for reduced drag.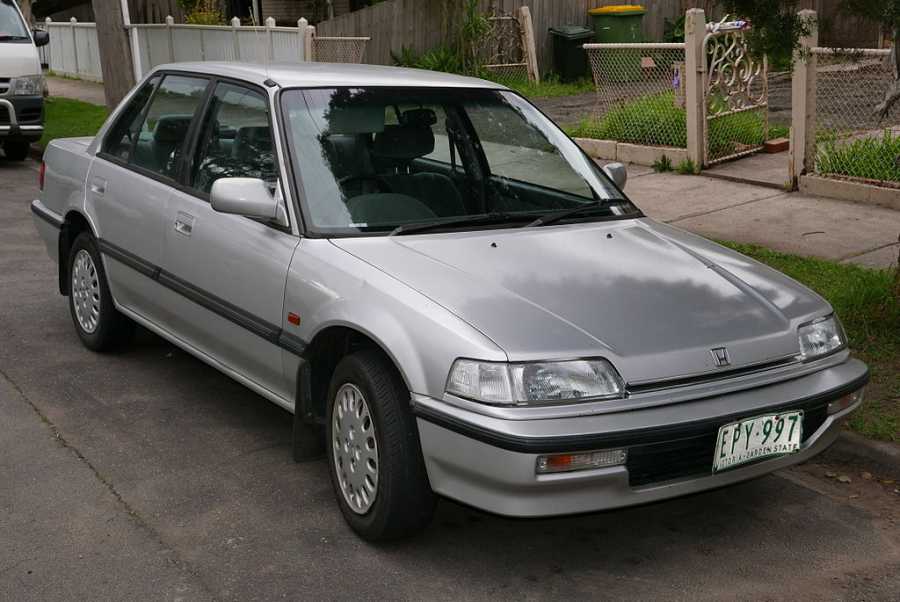 Fourth-generation Honda Civic
Carbureted models were still available, but North American models were shipped with electronic fuel injection. Double wishbone suspension was used for the front and rear, which improved handling. This was the start of the Civic's favored status among custom car tuners.
Fifth Generation
The fifth-generation was introduced in 1991 as a 1992 model and came with even more increased dimensions as well as more aerodynamic styling.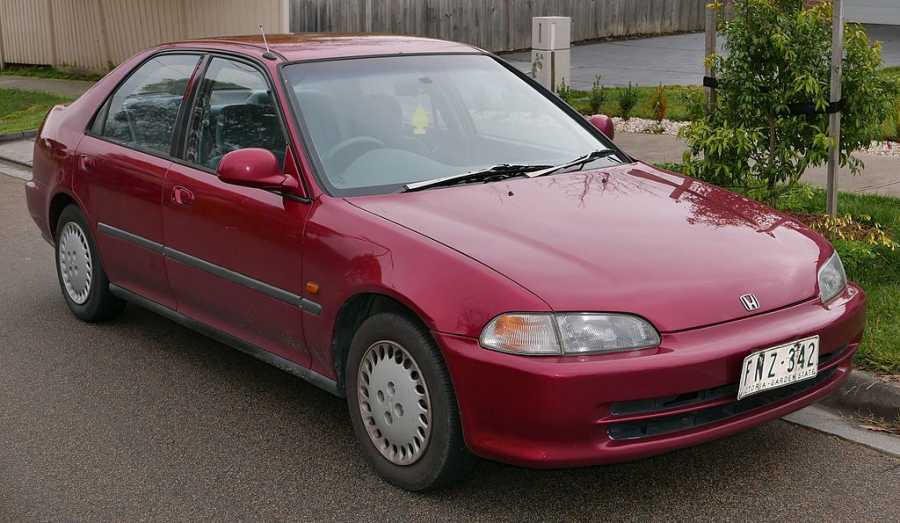 Fifth-generation Honda Civic
This release came with a new coupe body style based on the Civic Ferio sedan and added engines with variable valve timing. The lowered rear window and removable roof on some versions gave the impression of a convertible.
>>> Related: 2021 Honda Civic: Expectations and what we know so far
Sixth Generation
The sixth Civic generation made its way in 1995 for the 1996 model year, featuring relatively muted styling compared to previous releases.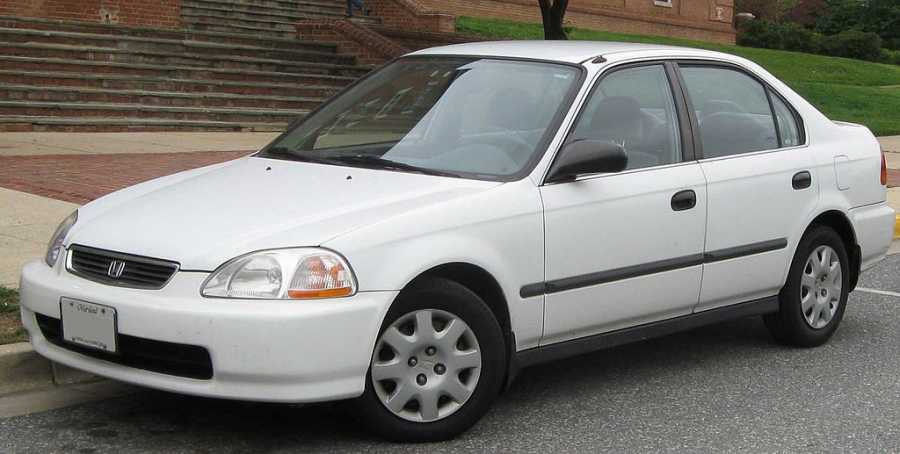 Sixth-generation Honda Civic
This was the first time that Honda offered a CNG (compressed natural gas) powertrain, while a high-revving 1.6L B16 VTEC DOHC engine produced 160 hp. Transmission options included a 5-speed manual, 4-speed automatic, and a continuously variable transmission.  
Seventh Generation
The seventh-generation model made its debut in 2000 as a 2001 model and featured a flat rear floor which elevated the Civic to the compact class.
Seventh-generation Honda Civic
>>> Related: 2022 Honda Civic official exterior production design revealed
Even the engine bay became more spacious to accommodate the new K-series engine, made possible by switching out the double-wishbone suspension for MacPherson struts. This generation marks another first in the form of the Civic Hybrid. 
Eighth Generation
Released in 2005 as a 2006 model, this Civic featured two different platforms: one for the sedan and coupe variants, and another for the European-spec hatchback which had a simplified rear suspension.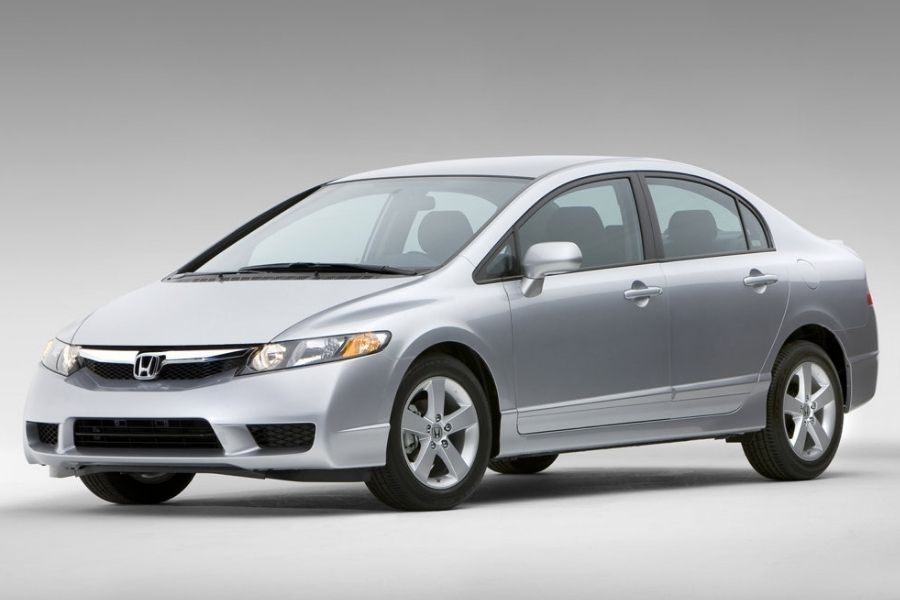 Eighth-generation Honda Civic
The two-tier instrument panel was introduced on this version, and variants came with power windows, anti-lock brakes, and up to six airbags. The 2006 models featured a 1.8L engine which boasted more power and reduced emissions.
>>> Related: Honda reveals new interior design philosophy: Simplicity & something
Ninth Generation
The ninth generation was launched in 2011, redesigning the instrumentation and upgrading it with an Intelligent Multi-Informational Display (MID).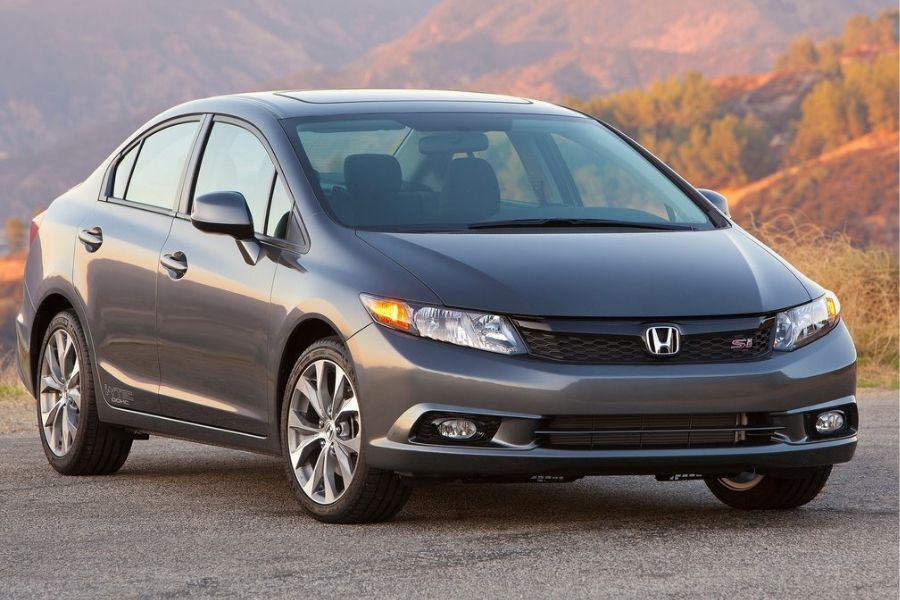 Ninth-generation Honda Civic
Eco Assist technology from the Honda Insight made its way to this Civic release, as well as a Motion Adaptive electric power steering system. Variants with the 1.8L engine received molybdenum treatment on the piston assembly to reduce friction loss. Get the ninth generation of this car right here, Philkotse has plenty of Honda Civic 2014 for sale!
Tenth Generation
Based on the all-new Honda compact global platform, the tenth-generation Civic was unveiled in 2015 for the 2016 model year.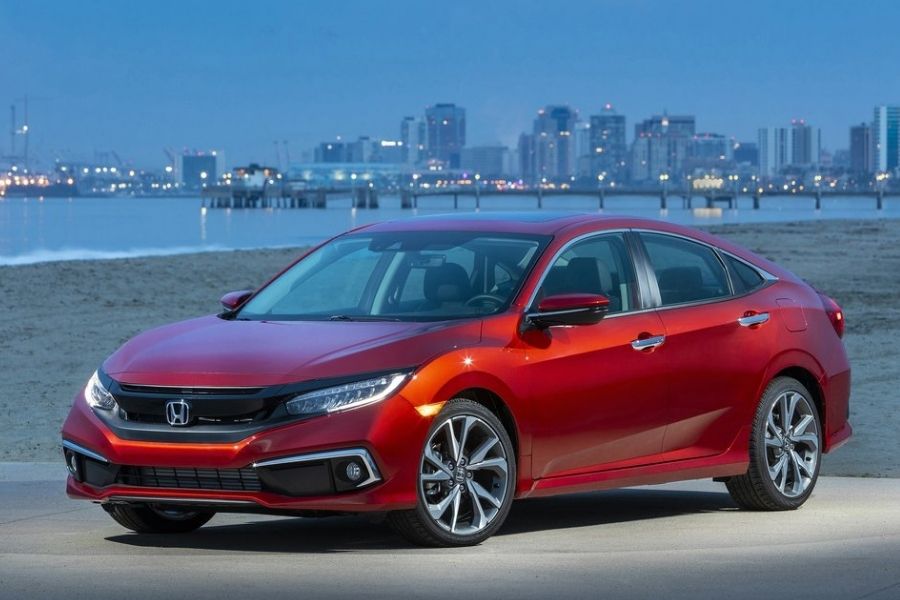 Tenth-generation Honda Civic
This model featured a fastback design, with a large chrome wing on the grille bridging the headlamps. A Driver Information Interface combined the instrument gauges into a single 7-inch screen that could be customized by the user.
This also marked the debut of the Civic's first turbocharged engine and the first time that the Honda Sensing driver-assist tech was used on the model.
Eleventh Generation
The latest generation makes its appearance as a 2022 model, and Honda places more emphasis on its 'Man-Maximum, Machine-Minimum' design philosophy.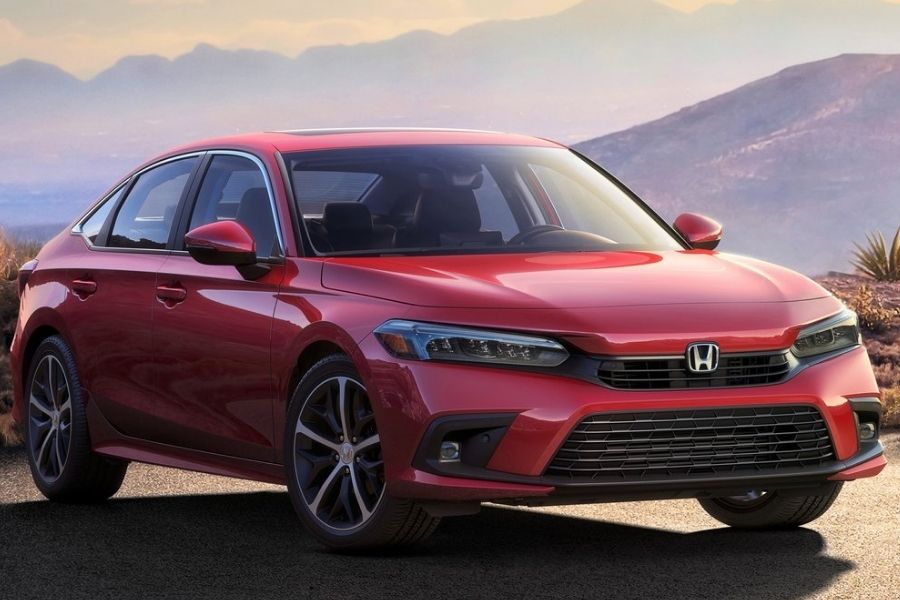 Eleventh-generation Honda Civic
Body Stabilizing Seats secure occupants on turns and the new Civic brims with tech such as digital instrument panels and a large 9-inch touchscreen head unit.
Two engine options are offered, a 2.0L and turbocharged 1.5L power plant, while the front airbags have been redesigned to mitigate severe brain injury. Low-Speed Braking Control also marks its first use on the new Civic.
Look back on the history of your favorite car models at Philkotse.com.
Know more about Honda Civic 2021

Currently, the Honda Civic compact sedan is now in its 10th generation. It was first introduced back in April 2016, and currently it has three variants. Under the hood, the 10th-gen Civic for the Philippine market has two engine options. The Civic RS uses a 1.5-liter turbocharge inline-4 that can make up to 171 horsepower and 220 Nm of torque. The second engine option is a naturally-aspirated 1.8-liter inline-4 that can produce a maximum of 139 horsepower and 174 Nm of torque. All variants use a continuously variable transmission, which sends all power to the front wheels.

Joseph Paolo Estabillo
Author