After several talks with concerned parties, Secretary Arthur Tugade of the DOTr orders the LTFRB to allow hatchbacks to operate as TNVS units PERMANENTLY.
A summary of the events: The Hatchback TNVS Fiasco
Back on June 10, Grab Philippines, under orders from the Philippine Land Transportation Franchising and Regulatory Board deactivated around 5,604 TNVS units. These were units whose operators were not able to present any evidence that they had provisional authority to operate from the LTFRB.
While the initial number to be deactivated was indeed 8,000 TNVS units, some had been able to comply. The caveat though was that the LTFRB also included more than 1 thousand hatchback units in the said deactivation. Needless to say, many people were left surprised and of course, livid.
In response, Grab Philippines had sought to propose a "dry run" for these deactivated TNVS hatchbacks through a lower-priced Grab ride option. The LTFRB at that time had said that hatchbacks' small engine and smaller size does not meet public safety standards.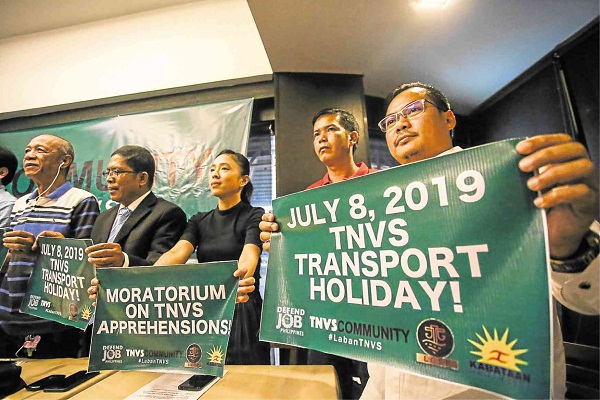 Grab drivers and operators have threatened a transport strike a couple of days ago
Many were indeed surprised by the decision because the LTFRB had a previous Memorandum Circular called the MC 2018-005 which it seems they have seemingly forgotten at that time. 
The said MC 2018-005 should have allowed hatchbacks to operate until 2022 which is enough time for the owner of these vehicles to recover the initial cost of acquiring their hatchback vehicles.
These deactivated Grab hatchback drivers then planned to sue the LTFRB with the help of a group of lawyers. Their objective was to force the LTFRB to continue implementing MC 2018-005 and to seek damages.
Some of you might remember that several drivers had even threatened to go on strike several days ago as a statement against the LTFRB's policies. The concerns of these drivers who had planned to go on strike include the aforementioned ban on hatchbacks and the lengthy process of acquiring a permit.
>>> Related post: 8000 PH Grab accounts being deactivated on June 10
A positive turn of events
On July 18 last week, the Philippine Department of Transportation Secretary; Mr. Arthur Tugade ordered the LTFRB to carry out the Memorandum Circular which allows hatchbacks to function as transport vehicle network service units.
This decision was made by the DOTr secretary after he had several talks with several deactivated hatchback owners, drivers and those who had a stake in the business in general.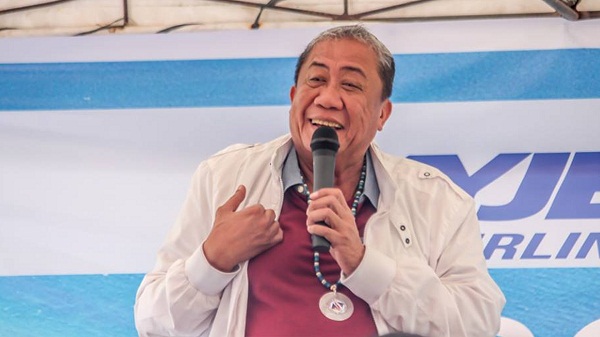 DOTr Secretary Arthur Tugade held talks together with affected parties and thus came up with a resolution
On July 19, the DOTr secretary finalized and formalized his decision by signing an order allowing hatchbacks and also sub-compact vehicles to function as active units through available ride-hailing platforms PERMANENTLY.
In a statement to the media, Senator Grace Poe who currently heads the Committee on Public Services said that the decision is indeed a positive step in fixing the TNVS operation issues. She also lauds the TNVS drivers and operators who "steadfastly fought for their right to equity."
Poe also praised Secretary Tugade's decision saying that it came about through his sound judgment. 
In a statement, Tugade said that MC 2018-005 should be implemented and if anything needs to change in the document, then change it. If there's anything that needs improvement, then improve it.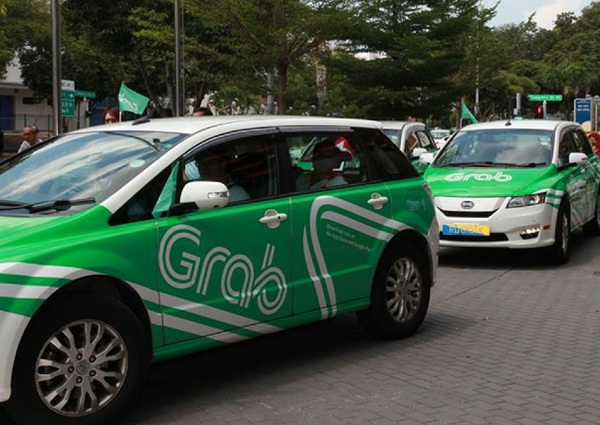 Welcome back, TNVS hatchback!
As you might remember, MC 2018-005 should have allowed hatchbacks to operate as TNVS units albeit with several conditions. One is that they operate only within the vicinity of Metro Manila and second, that they should charge a slightly lower fare. And third, is that these hatchbacks will only be allowed to operate for three years.
Note however that only accredited hatchback units listed in the LTFRB master list can avail of what the MC 2018-005 can grant. These are the vehicles who had applied from March 5 to December 15, 2018.
As such, the DOTr Undersecretary for Road Transport and Infrastructure Mark Richmund de Leon said that the LTFRB should change the said memorandum circular to be more in-line with what Tugade ordered; allow hatchbacks to permanently function as TNVS units.
Undersecretary de Leon also added that TNVS units that were removed from the master list should be reinstated.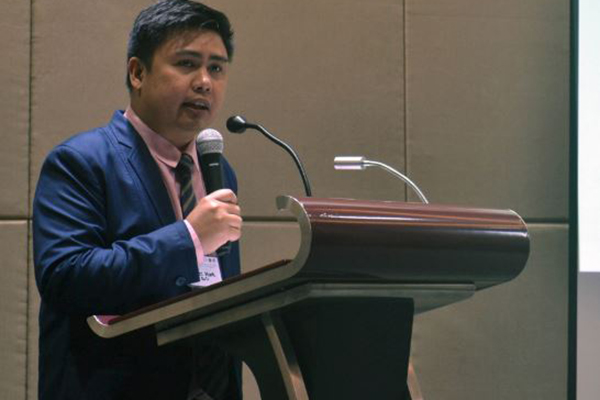 Undersecretary Mark Richmund de Leon supports to reinstate hatchbacks as TNVS units
Mr. de Leon then mentions foreign cities like Tokyo and London, both of which are first world countries that allow hatchbacks as public transport because these vehicles are fuel-efficient and more environmentally friendly.
Overall, this good news for drivers, operators and most especially for the commuters who rely on TNVS services daily.
And yes, we agree that hatchbacks can indeed perform admirably in a city setting like Metro Manila due to their smaller size which allows them to consume less fuel, and of course, be able to maneuver better in tight inner-city streets.
Let's just hope that the LTFRB is quick to follow the directives that the DOTr has set upon them regarding the issue.
>>>  Click here to catch more updates in the auto industry.


Cesar G.B. Miguel
Author