Alongside the recent deactivation of Grab units by the LTFRB, hatchbacks are now also barred from functioning as TNVS. To shed more light into the situation, here are some recent developments.
Grab Philippines: A series of Unfortunate Events
Back on June 10, 2019, Grab Philippines under the behest of Philippine Land Transportation Franchising and Regulatory Board had set to deactivate about 8,000 units of its transport network vehicle service or TNVS. About 5,604 Units were indeed deactivated.
These 5k or so unfortunate drivers included those who were not able to present evidence that they had a provisional authority from the LTFRB. While some had been able to comply with the aforementioned requirements, a good number had been indeed deactivated until they were able to do so.
In a statement by Brian Cu, Grab Philippines' President, this action will greatly inconvenience many who regularly use Grab's riding services, up to 100,000 customers per day, in fact, will be affected by longer wait times. He also said that he hopes that this will be temporary and that new slots were available also starting on June 10.
It was indeed a painful blow to all concerned. To Grab itself, the unfortunate drivers who were deactivated, and of course the commuting customers.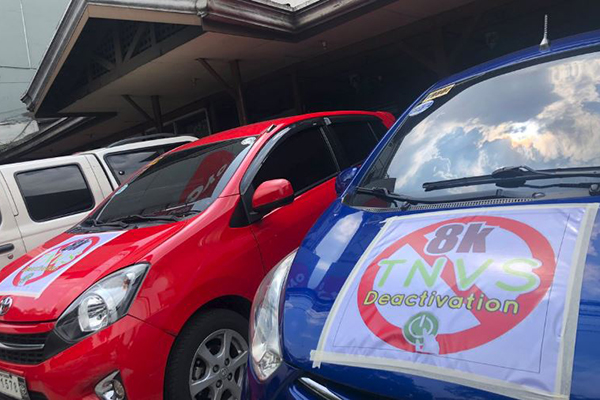 Countless people were and are currently affected by the deactivations
But that does not end there.
LTFRB's Deactivation of Hatchback TNVS units
As Grab was hard at work to address the sudden gap created by the deactivation, the LTFRB also deactivated more than 1 thousand hatchback units from the roster of Grab's TNVS.
This was quite a surprise for some because there was actually an LTFRB Memorandum Circular specifically the MC 2018-005 allowing hatchbacks to function as TNVS for three years starting February of 2018 which gave these driver/owners the time to recoup their initial investment on the purchase of their vehicles.
Grab Philippines themselves even sought to propose a dry run for these hatchbacks in order for them to provide Filipinos with cheaper vehicles as a part of a new, lower-priced Grab ride category. It will also serve to determine whether the LTFRB's safety standards for public transport vehicles is indeed effective.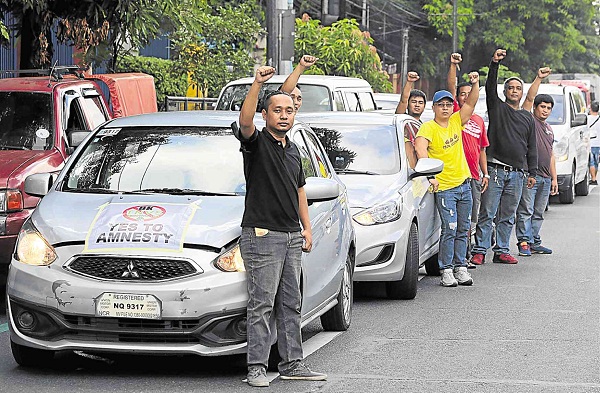 Are there any chances for Hatchback TNVS Units?
This more affordable Grab ride service was even a part of the said MC 2018-005 but was not implemented by LTFRB.
LTFRB stated that vehicle's with a 1.2-liter displacement and below does not meet public safety standards but Cu had said that the agency had allowed a motorcycle taxi pilot test, as such he also hopes that the LTFRB would consider a trial period for hatchbacks.
As of 2019, these motorcycle taxis were given the authority to operate in Manila and Cebu.
Grab Hatchback drivers files lawsuit against LTFRB
Banzuela on behalf of about 10 hatchback drivers said that he was to file a petition in the Quezon City Regional Trial Court which aims to make LTFRB implement the said Memorandum Circular.
Unfortunately, the LTFRB has then refused those who were filing to renew and even to work on new franchise applications saying that smaller vehicles like hatchbacks had a number of safety issues as public vehicles.
According to Harold Banzuela from the Lawyers for Commuters' Safety and Protection, the LTFRB rejected these renewals and applications without even changing or amending the Memorandum Circular 2018-005.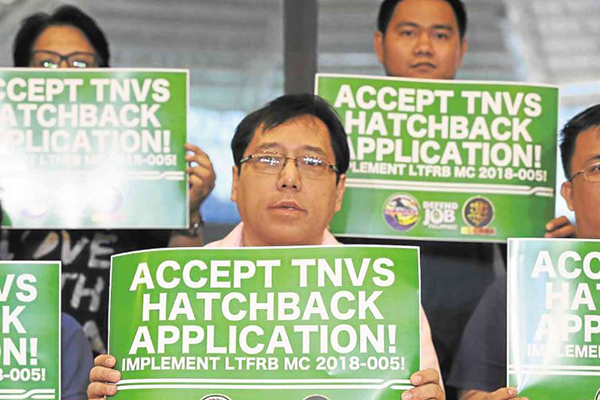 The Lawyers for Commuters' Safety and Protection and some Grab hatchback drivings are planning to sue the LTFRB
In light of this, Harold Banzuela Banzuela along with other lawyers representing the deactivated hatchback Grab drivers are planning to sue the LTFRB and so seek damages.
He added however that their class suit will aim to convince or push the said agency to continue their implementation of their own MC 2018-005 which will allow hatchbacks to apply, renew, and operate as TNVS units until 2021.
Currently, about 1,255 hatchback drivers are out of a job due to being barred to work as TNVS units. And as the Hatchback Community president, Leonardo de Leon Jr. says, many of those who lost their jobs primarily invested their money into these vehicles as a livelihood.
>>>  Click here to catch more updates in the auto industry.


Cesar G.B. Miguel
Author