SM has teamed up with Grab to give a total of 10,000 Grab coupons, worth either a P300 ride or a 50% discount each.
SM Supermalls is a chain of shopping malls in the Philippines. Filipinos have always enjoyed shopping at SM Supermalls because of its large collection of brands and other shopping finds, shopping-friendly store arrangement and satisfactory entertainment options. Just when you thought shopping at supermalls could not get any better, SM announced the launch of its partnership with Grab, with the aim of giving away a total of 10,000 Grab coupons going to places in Metro Manila and other key cities in the country. This makes shopping experience at SM supermalls even more convenient for those who got an exhausting shopping spree and wanted to get home quickly. More specifically, the coupon is worth a Php300 per ride or a 50% discount each.
 
SM always keep their customers in mind so it realizes that after walking around a mall all day, you probably just want to quickly hail a taxi and get home with all your shopping bags. With these coupons, everything becomes easier. You can claim your coupon with following steps. First, register with the SM Supermalls App then go to the coupons tab. Next, tap "Claim Promo Code" on the Grab coupon, after which you will receive a text message containing a secret code. Input the code in the Grab app promo field to avail your free P300 ride or a 50% discount each.
 
SM's desire is to bring out the best services to customers so it offers mall-goers with exclusive coupons and exciting discounts. "Our collaboration with Grab marks not just a beginning of a bigger and long-term partnership, but also gives a glimpse of what our customers must watch out for in the coming months", said Senior Vice President for Marketing of SM Supermalls, Jonjon San Agustin.
 
Currently, Grab booths are available in 20 SM malls in the country. 
 
SM announced the launch of its partnership with Grab, with the aim of giving away a total of 10,000 Grab coupons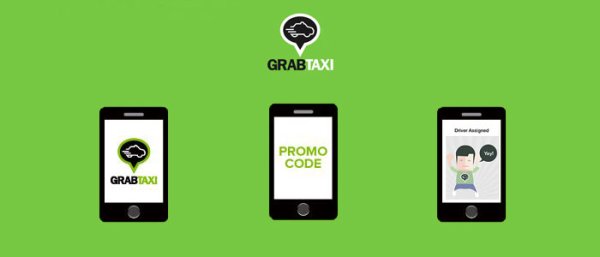 Input the code in the Grab app promo field to avail your free P300 ride or a 50% discount each
Recent posts