​​​​​​​The LTFRB has recently just legalized ANGKAS, a motorcycle ride-hailing app. Follow us to get yourself updated as this story unfolds.
1. ANGKAS: Back on the Horse
Controversial Ride-Hailing app ANGKAS has now been given legal authority to ply 2 of Philippine's major cities, Manila and Cebu. This was after a lengthy legal battle between the motorcycle ride-hailing service and the country's travel franchise regulatory board, the LTFRB.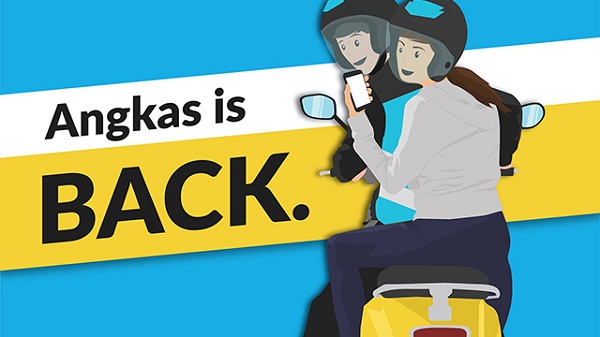 ANGKAS Can Resume Operations Next Month 
Beginning June 2019, the over 27,000 motorcycle units of ANGKAS will no longer have to fear being apprehended due to lack of certification and franchise approval.
The order from the LTFRB would simply be in testing phase throughout the year to give legislators a chance to draft the necessary bills to ensure public safety and oversight.
2. LTFRB Warming Up to the Idea
In a statement from Transportation Secretary Art Tugade, he says: "Mariin naming binabalaan ang mga ride-hailing service na sumunod sa safety requirements sa kanilang operasyon.
Huwag ninyong sayangin ang tiwalang ipinagkaloob namin sa inyo… (We strongly warn ride-hailing services to comply with safety requirements in their operations. Do not waste the confidence we have given you)"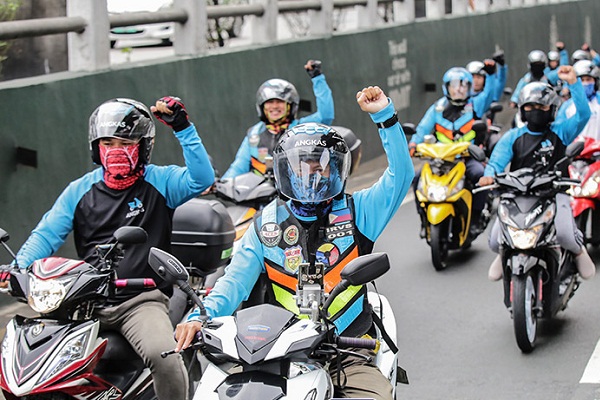 No Longer, ANGKAS drivers will be Colorum
These developments have been met with praise from the ride-hailing community in general. George Royeca released a statement saying: "We are very happy that Secretary Tugade is looking into this...We will definitely provide all the necessary updates on the application and also on the information campaign to the public,"
3. ANGKAS & LTFRB: A Rocky Relationship
It has been a long time coming for motorcycle ride-hailing services to receive legitimate status. ANGKAS received very positive feedback from the general public when it was first introduced as it provided the masses with a cheaper solution to get around the metro.
Considering the tight spaces and horrible traffic of Metro Manila, ANGKAS provided an obvious solution to the age-old problem of traffic; Motorcycles.
They were however axed out on November 2017 by the LTFRB on the grounds that motorcycles are not an appropriate and safe mode of public transportation. This paired with incidents of accidents at the time that was scrutinized by the media.
ANGKAS requested for a restraining order from a local city court but the LTFRB doubled down on its efforts to curtail the motorcycle ride-hailing service.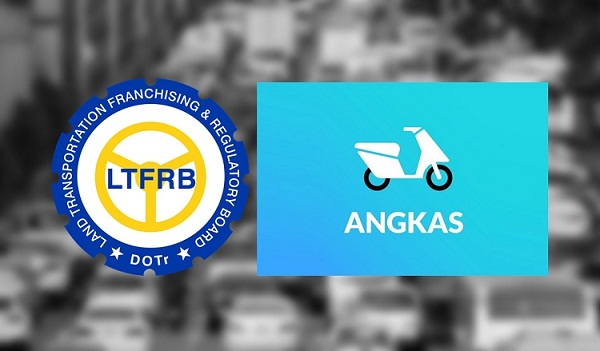 LTFRB Secretary advises ANGKAS not to break our trust
It has been a constant back and forth affair between the 2 parties and the riding public was left in limbo, as well as the 27,000 strong members who serve under the ANGKAS Brand.
The recent developments and the fact that the LTFRB is starting warm up on these types of services has given ANGKAS the opportunity to serve the public as it should.
There are, however, strict stipulations issued out by the LTFRB to make sure that the brand is regulated, especially due to the fact that ANGKAS does not have any current real competition.
>>> Read more: LTFRB reaches compromise agreement with Grab and Uber
4. ANGKAS: Fare Matrix
ANGKAS would carry over their current fair matrix of a PHP 50.00 flag-down rate for the first km and an additional PHP 10.00 - PHP 15.00 for every additional km. Surge pricing also applies with a cap of x1.5.
Cebuanos enjoy a lower rate at PHP 20.00 for the flag down rate but instead of surge pricing, their additional rate is higher at PHP 16.00 - PHP 20.00.
In an interview with CNN Philippines, the LTFRB mentioned that they will be reviewing the existing rates and will adjust them according to their own arbitrary study which will be released in the coming months.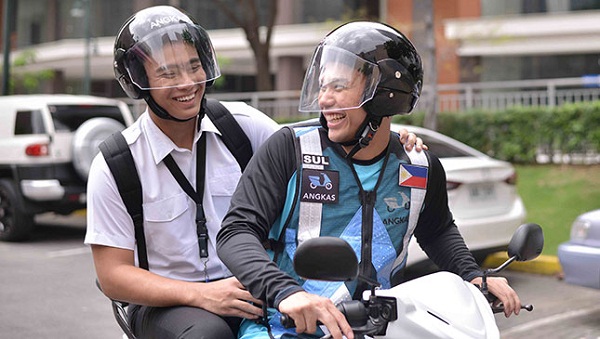 The rate for the first km is PHP 50.00
5. ANGKAS: Safety
The LTFRB doubled down in preaching the gospel of safety for the newly legalized ANGKAS.
All riders are required to wear reflectorized helmets and vests. This is to make sure that both the operator and the customer can be seen easily especially at night and inclement weather.
A strict 60 km/h speed limited is enforced, which is plenty fast for 2 wheelers anyway. Along with this data from customer feedback reports, driver accountability and permits must be submitted on a regular basis to ensure quality and instill regulation for ANGKAS.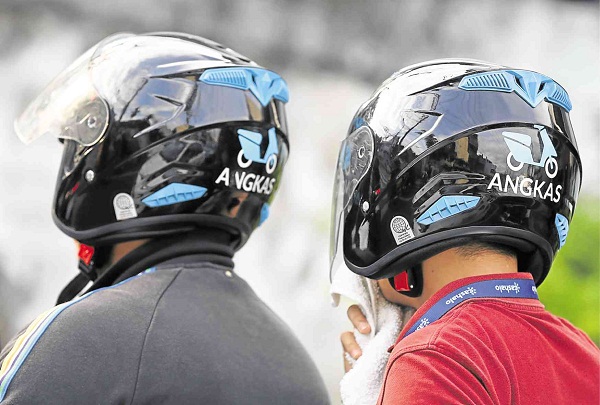 A strict 60 km/h speed limited is enforced
The LTFRB is hammering the point that this privilege may be revoked at any time during the trial period for reasons that involve public safety and opinion.
As per LTFRB memo: "After the expiration of the six-month pilot implementation period, all the results and data collected should then be the subject of a study in order to determine whether or not motorcycle taxis could be considered as an alternative mode of transportation,"
Follow Philkotse.com to get yourself updated as this ongoing story unfolds.


Roy Robles
Author