Read on the necessary information and tips that you can not find on Grab official website on how to prepare for Grab application requirements & process in PH.
Today, lots of commuters find more comfort in using Grab as their mode of transportation. Grab car/Grab taxi is one of the famous products under the Grab application which matches grab taxi drivers with commuters and passengers who needs and request a ride.
Lots of car owners are already Grab drivers, while some aspire to be one. If you also want to be a grab taxi driver but doesn't know where and how to start, then this article from Philkotse.com is for you. This article will serve as a guide on becoming a Grab driver.
I. Why becomes a Grab driver in the Philippines?
Grab eliminates hailing taxis from the street. It is also safer for both the passenger and the driver because you know who your driver or passenger is. There is also certainty when it comes to income because you will earn more with Grab.
Grab has the largest pool of users in the Metro. In addition, as a driver, you wouldn't have to waste gas roaming the streets to look for passengers. You will get passengers with the help of the Grab driver app.
Being a Grab driver is the best way to utilize your vehicle at the same time you earn. GrabCar recommends using your vehicle to earn additional income either by driving it by yourself or you can hire a driver to drop you off to your workplace and use your car as a Grab vehicle.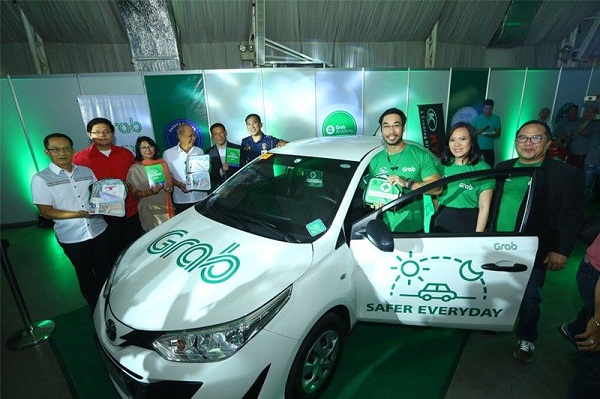 A Grab drive is possible to make an income of up to ₱ 40,000 per month gross
If you want to do it as a part-time job, you can be a Grab Peer after your office hours. This is way better than to have your vehicle parked all day especially if you're working in Makati or Ortigas because you'll have to spend money on its parking. And take note of the cost of parking in Metro Manila.
If you are going to be a Grab driver, check out how much you can earn per month as a Grab driver in the Philippines.
II. Necessary requirements for Grab drivers
First of all, you have to prepare all the necessary requirements. You will need the following Grab application requirements according to Grab's website:
Your photo with white background
Valid NBI Clearance
Driver's License (Professional) or you can also show the official receipt of your driver's license from the Land Transportation Office
Official Receipt/Certificate of registration (also called OR/CR) or you can also present the delivery note of the car and sales invoice
The car's comprehensive insurance
If the car is not under your name you will need to present a Notarized Special Power of Attorney granted by the car owner
In terms of cars to be used as a Grab vehicle, it shouldn't be older than 3 years old. In addition, vans and pickups are not qualified to be utilized as Grab cars.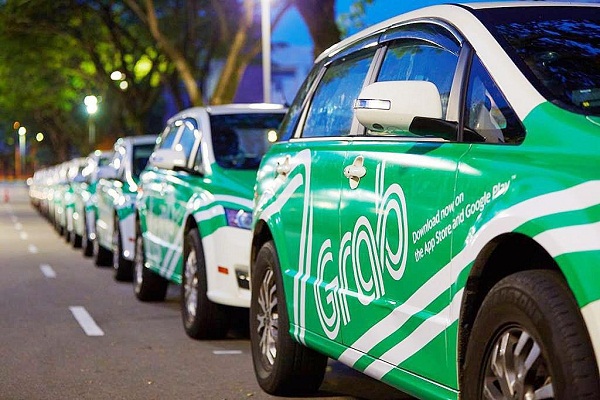 Cars used for Grab should not be older than three years old
III. Grab driver application process
Here is the step-by-step guide on how to become a Grab driver in the Philippines
1. Grab online application
If you already have the requirements needed in applying for Grab Taxi, you should first sign up at the website of Grab. You will need to provide your basic information like the name, email, type of driver's license and the like.
After you sign up, you'll receive an email confirmation which you need to print.  It will also prompt you to do the next step.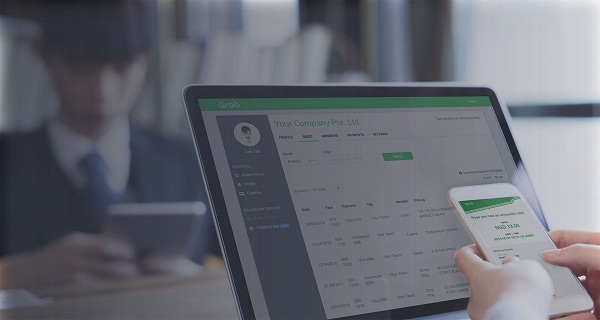 If you already have the requirements needed, sign up at the website of Grab
2. Go to the Grab main office on the scheduled time
You should make sure you set an appointment at the main office of the GrabCar. It is Grab Office Makati, located at 12th-floor Wilcon IT Hub, 2251 Chino Roces Avenue, Makati City. Your schedule is based on your selected date during your booking.
Take note that their office is only open from Monday to Friday. When you go to the GrabCar, make sure you bring all the necessary Grab car requirements for the application, both the original and the photocopy.
Once you're already at the office, you'll get your queue number. You have to wait for your turn for your document's verification. When your requirements are already verified, you will be given the following requirements; GCash form and peer checklist for peer, and driver's checklist for drivers.
After the verification of the documents, a white wristband will be provided to you and the driver applicants will go to the photo booth to take a photo needed for the Driver's App.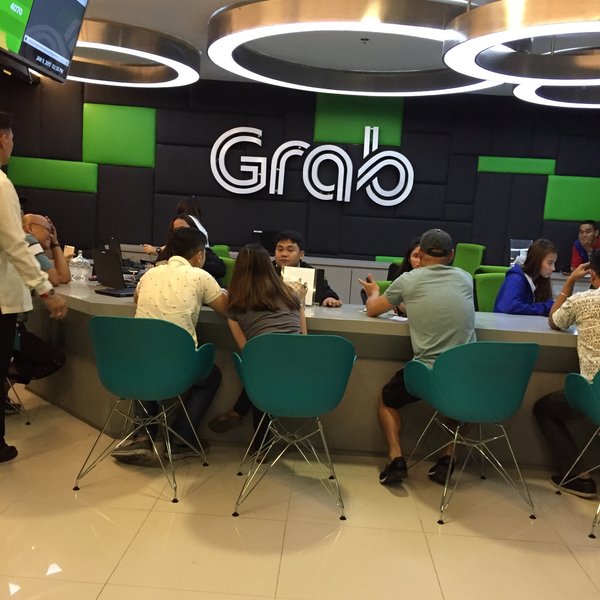 You should make sure you set an appointment at the Grab main office 
3. Proceed to the Driver and Briefing seminar or session
In this stage, you will join the seminar to know and be oriented about the services of the GrabCar. But before starting the seminar, the staff of GrabCar will collect the filled up GCash form and for those who'll be using their personal phones, their personal phones will be collected as well.
After the seminar, you'll receive your GCash account and mobile phones issued by Grab (if you don't want to use your personal phone). You should activate the given GCash account within 3 days.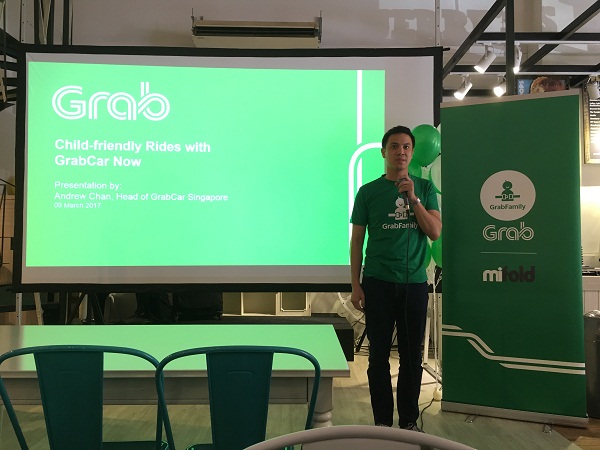 You will join the seminar to know and be oriented about the services of the GrabCar
4. Get accreditation from the LTFRB
Before you will be able to start booking passengers by means of Grab, you should first get accreditation from the LTFRB. 
Additionally, you'll need to prepare at least Php 1,560 for the permit payments. 
Payment break down to get LTFRB application form

| | |
| --- | --- |
| Payment | Cost |
| CPC filing | 520 PHP |
| CPC renewal | 520 PHP |
| Motion for reconsideration, PA permits or filing for motions | 260 PHP |
| Renewal for any filed motions | 260 PHP |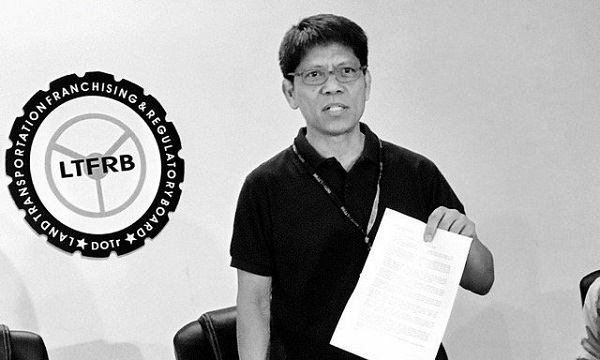 Before you will be able to start booking passengers by means of Grab, you should first get accreditation from the LTFRB
After that, you'll wait for seven to ten working days (ideally) for the CPC to be processed. The LTFRB will provide a Provisional Authority or PA permit valid for forty-five days while you're waiting for the CPC. However, before you obtain a PA permit, you need the following requirements:
OR/CR from the LTO Registration
An ID issued by the government
Receiving a copy of the CPC application
Motion for extension of provisional authority executed by a lawyer
Payment for motion receipt
For representative, a Special power of attorney is needed
After finishing everything, you are now ready and can start booking passengers around the Metro and is now considered as a GrabCar driver.
With this article, we hope we are able to help you in becoming a Grab driver and you'll be able to utilize your vehicle in a more efficient way.
>>> Click to learn more useful tips and advice for car owners


Hanna Sanchez
Author