Is your newly-bought used car an ex-taxi?
For most car buyers, buying a used car for sale might be an economic solution. Yes, that would be true only when you're lucky enough not to bring home a good-for-nothing vehicle. However, what will happen if you incur that risk, for example getting a car discarded by a taxi firm?
Normally, when ex-taxis come to dealers, they are almost refreshed with a view to attracting buyers. Peculiarly, with a price range between P150,000 and P300,000, those vehicles are absolutely a bargain for impecunious drivers or for those who just want to find a temporary means of transport. Nevertheless, you get what you pay for. Those cheapo vehicles will degrade non-stop and more terribly, cannot perform their innate function. At the time, it's too late to realize that you have unluckily bought an unavailing vehicle.
So, how to know if secondhand car has been used as a taxi or not? Let's check out the following signs:
1. Abnormal parts
Every taxi is equipped with a controller mounted on the dashboard or in car doors in order that the taximeter can calculate passenger fares. Hence, drilling round holes will appear in those areas. So if you find a car which is completely used but for those parts, be cautious!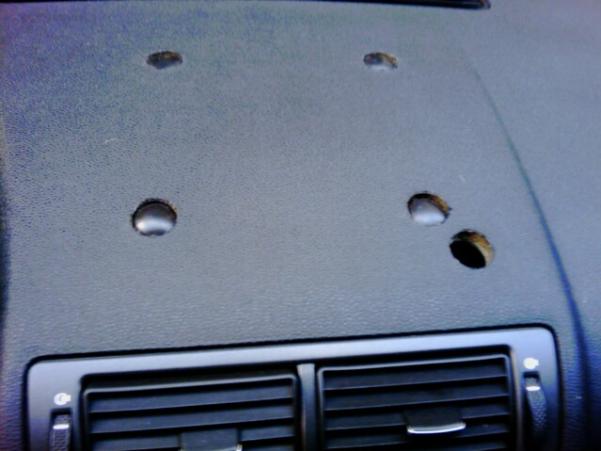 Drilling round holes will appear on the dashboard or in doors of an ex-taxi
In addition, taxi top lights are indispensable to each taxi. Thus, pay attention to the roof. You should be skeptical of faded and uneven paint layout where formerly placed a top light.
According to car tips and advice from experienced drivers, checking the car windows, where taxi firm's telephone number is usually stuck, will also be helpful.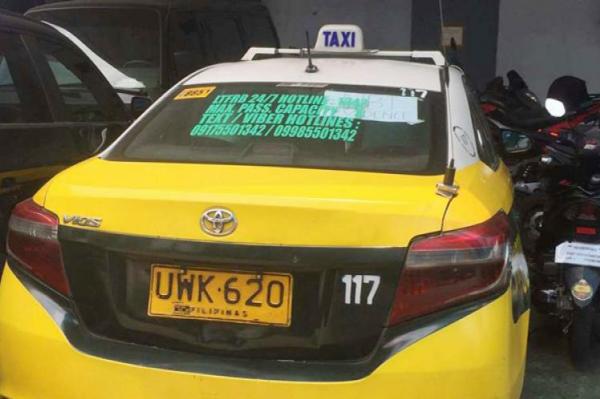 Checking the car windows, where taxi firm's telephone number is usually stuck, will also be helpful
>>> You can see top 5 used cars in the Philippines
2. Overused accessories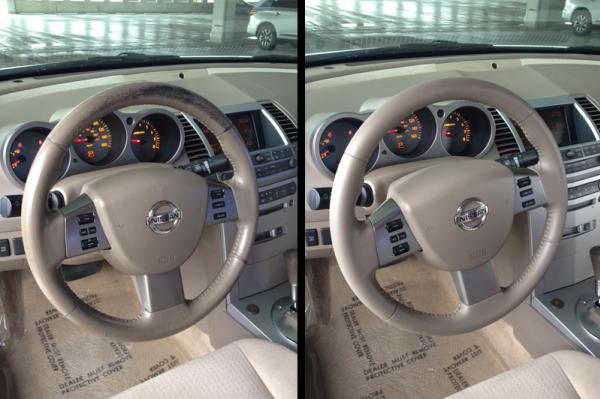 Interior of an ex-taxi is obviously different from a regular vehicle
The interior of an ex-taxi is obviously different from a regular vehicle. Due to carrying a parade of passengers day by day, many in-car details including door handles, power window switch, steering wheel, horn button, gas pedal, clutch… are worn out. Or, when taking a closer look, you can clearly see that they're far more even and level than those of a normal car.
3. Suspected variants
Commonly, the most prominent cars which are very popular in taxicabs world in our shores may include the Toyota Corolla, Kia Pride, Nissan Sentra, Mitsubishi Lancer, Hyundai Accent, etc. Thence, if you're into these models, consider with the utmost caution.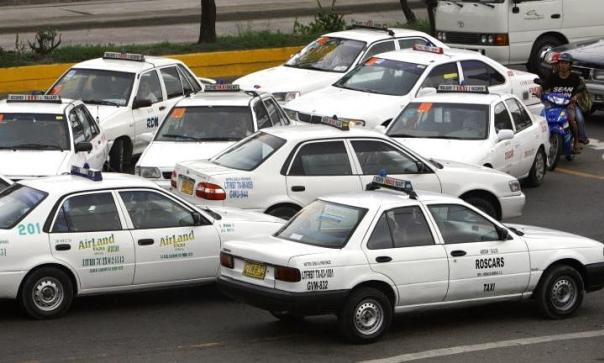 Toyota Corolla and Kia Pride are most prominent taxis in the Philippines
On top of that, each variant should be examined thoroughly. The base variants, as usual, are the main suspect since taxi drivers tend to opt for the most low-cost trim. 
At last, remember to always take the three signs above into account when going to a used car lot to ensure that you will not purchase a former taxi. Otherwise, want to earn your living from taxi services? Here are top 10 affordable cars to be used as a taxi in the Philippines. By the way, don't forget to visit our page at Philkotse.com for more useful car buying tips.