Suzuki S-Presso using compressed natural gas to be launched in India
So is it any faster or more powerful? Not quite, but it'll definitely be more fuel-efficient.
Suzuki S-Presso CNG launched in India
Suzuki Philippines, as you might already know, has been expanding its model lineup. The recent additions to its lineup include the macho-looking Suzuki XL7 MPV, and of course, the cute, but tough-looking Suzuki S-Presso city car.
2020 Suzuki S-Presso Philippines: Specs, Features, and Pricing Overview
For those who might be unaware, the Suzuki S-Presso was developed by Maruti-Suzuki, the Indian subsidiary of Suzuki Motor Corporation. As such, it can be understood that India, the S-Presso's home market, will have more variants for the said model. One such variant is the Suzuki S-Presso CNG, and it is close to being released.
So what does the S-Presso CNG have that the regular S-Presso doesn't? And what does CNG even mean?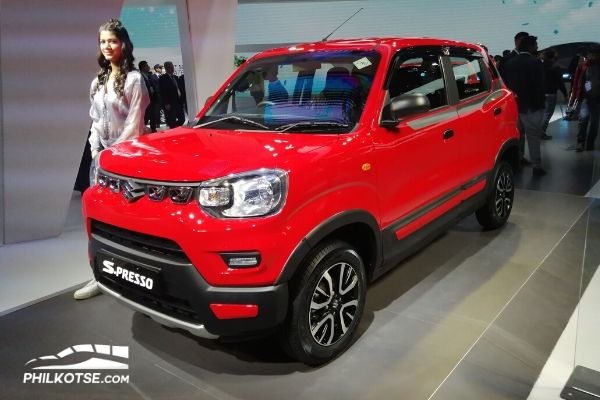 The S-Presso CNG at the 2020 Auto Expo in New Delhi, India
>>> Related: Suzuki S-Presso Philippines price list and installment
Suzuki S-Presso CNG: It's powered by natural gas
Unlike the regular, gasoline-sipping S-Presso, the S-Presso CNG uses compressed natural gas. This is under the Mission Green Million plan, which is the name for Maruti-Suzuki's mission to make environmentally-friendlier vehicles.
Under the hood, the S-Presso CNG will still be powered by a 1.0-liter three-cylinder engine, updated to run on natural gas. However, this will reduce the S-Presso CNG's output at 58 horsepower and 78 Nm of torque.
By comparison, the gasoline-powered S-Presso makes 67 horsepower and 90 Nm of torque. However, the CNG model, like the regular S-Presso will still be a front-wheel-drive vehicle, utilizing the same five-speed manual transmission.
Besides the mechanical differences, the exterior looks the same save for the added graphics
>>> Related: Why 2020 Suzuki S-Presso is more of a lifted Celerio at a lower price
Under the Mission Green Million plan, Maruti-Suzuki has already introduced the Wagon R CNG and the Suzuki Ertiga CNG. What's notable about the CNG variant of the Wagon R, is its ability to achieve a whopping mileage of 32.52 km/kg of natural gas.
Based on this figure, we can assume that the Suzuki S-Presso CNG will also be remarkable in terms of fuel mileage.
In the Philippine market, some of our local drivers are already familiar with gas-powered vehicles. However, most of them are taxis, since CNG has yet to catch on with private vehicles.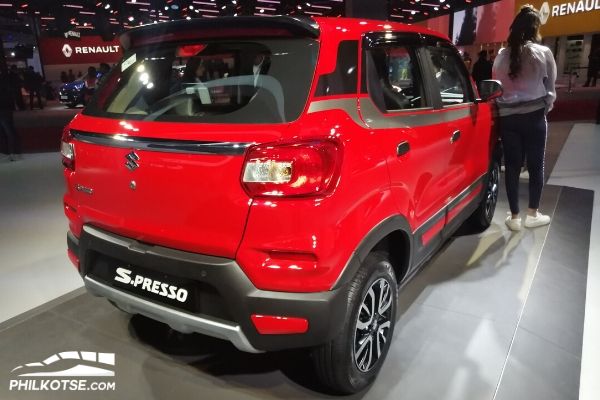 We're also guessing that the S-Presso CNG's interior will have the same features and design as the regular S-Presso
Although gas-powered vehicles used locally are fueled by liquefied petroleum gas (LPG) instead of CNG, note that the latter has the advantage of being cheaper than LPG although it runs a bit leaner, power-wise.
Would it be a great idea for Suzuki Philippines to introduce the S-Presso CNG here?
For more automotive news, please keep reading here on Philkotse.com.
Author
Cesar learned how to drive a car years before he got his license. Today, he's still looking for that perfect '90s Japanese coupe to drive into the sunset while listening to Crazy Little Love by Nuage. Also has a thing for badass off-road vehicles and weird engine swaps.