The Chinese carmaker is eyeing to launch four more this year.
Ever since the comeback of Chery in the Philippine market in 2019, the Chinese carmaker is showing significant growth in its business network.  The Chery Auto brand was relaunched under the distributorship of United Asia Automotive Group, Inc. (UAAGI).
In fact, Chery Auto Philippines already had 15 new dealerships nationwide just two months after the brand launch. And by the end of 2020, Chery PH had a total of 17 dealerships across the nation ready to offer its full range of crossovers.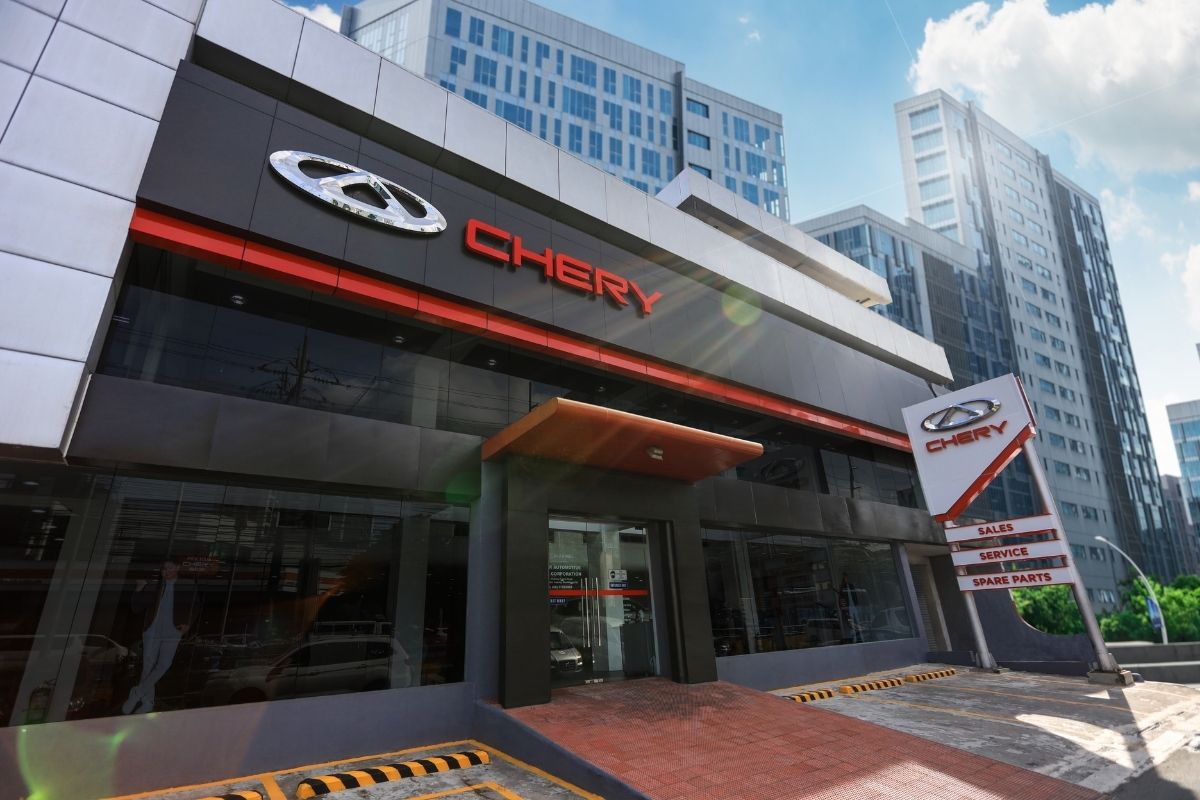 Chery Auto is available nationwide
This year, Chery PH is planning to open four more dealerships in Luzon, namely in Commonwealth; Sta. Rosa, Laguna; Lipa, Batangas; and Bacolor, Pampanga. Moreover, we can expect a total of 25 Chery dealerships within the next two or three years.
"The return of Chery brand has been remarkable and easier to handle because of the trust we have for UAAGI. Having driven the Tiggo models, we are able to see and feel how credible the brand will be this time. These crossovers offer great value for money, fun, character, and charisma," shared the young dealer principals of Chery La Union.
>>> Related: Find out your nearest Chery dealership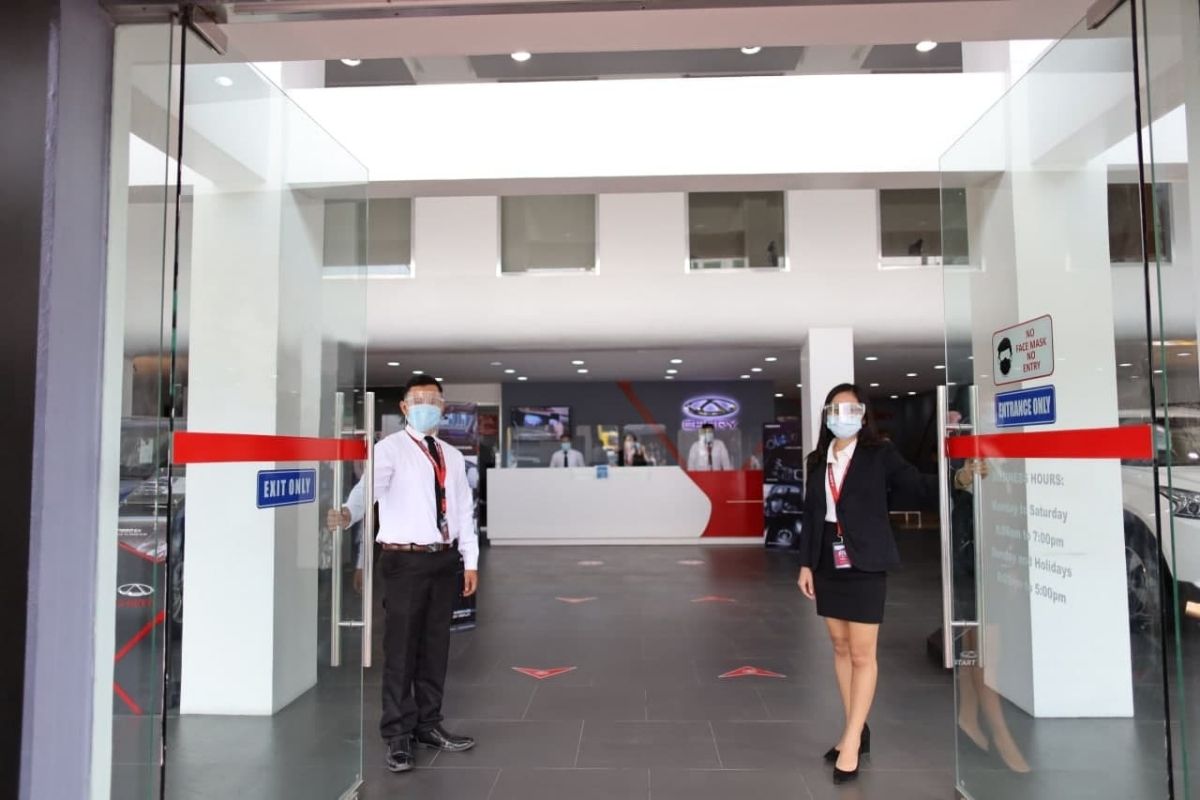 Chery served its customers in accordance with health protocols amid the pandemic
As a response, UAAGI President Rommel Sytin said, "I am buoyed by the trust and commitment of my dealer partners. We will continue to be aggressive in terms of providing fun, fresh, and practical driving experience, as well as bringing state-of-the-art dealerships closer to our customers."
Part of Chery's successful comeback in the local market is its fleet of crossovers only. Chery PH is offering the entry-level Tiggo 2 subcompact crossover, Tiggo 5X subcompact crossover, Tiggo 7 compact crossover, and Tiggo 8 premium midsize crossover.
Soon, Chery PH will be adding the Arrizo 5e in its local lineup which is a fully electric sedan. In addition, Chery PH will also be introducing the Tiggo 7 Pro compact crossover on January 27, 2021.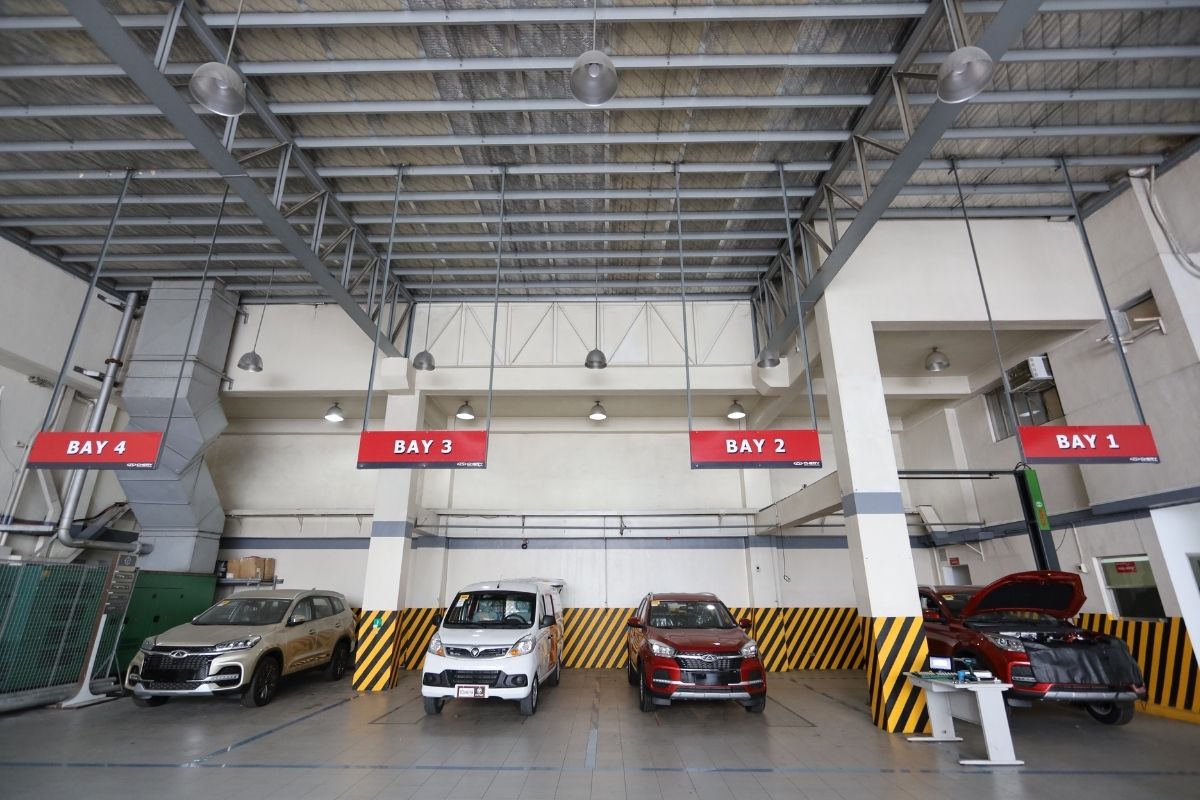 The future is bright for Chery Auto in the local market
The Chery vehicles in the country come with affordable pricing and impressive after-sales services. Chery PH offers its vehicles with a 10-year/1-million-km engine warranty, 5-year general vehicle warranty, 3-year road assistance, and 3-year free preventive maintenance service (PMS) promo package.
Here at Philkotse.com, we value your interest in the automotive industry. Visit our website to find out more.
Know more about Chery Tiggo 2 2021

<p>The Chery Tiggo 2 is a crossover brought into the Philippines by the United Asia Auto Group Inc. (UAAGI). It is the entry-level model among the brand&rsquo;s vehicle line-up. For its price, Chery Auto Philippines did not skimp on its exterior and interior features. It comes with a modern and composed exterior design, as well as a well-thought interior layout that has a youthful vibe. The Chery Tiggo 2 primarily caters to those looking for the ideal city driving vehicle that competes against other subcompact crossovers in the market. It boasts of its extraordinary trafficability with its high ground clearance and naturally aspirated engine, all for an attainable price range. The Chery Tiggo 2 is offered in two variants with manual or automatic transmission options.</p>

Rex Sanchez
Author