If true, these might even rival the Ford Ranger Raptor.
While we're waiting for the local launch of the new 2021 Isuzu D-Max and Mazda BT-50, it appears that these platform brothers are getting more exciting. According to a report by Car Expert, both will be getting two new off-road performance variants.
These new versions of the Mazda BT-50 and D-Max will be more powerful than their old top-spec models in the Australian market. This also means that the new versions will be able to catch up with the likes of the Ford Ranger Raptor and the Australian-spec Nissan Navara Warrior.
Sources are even suggesting that Mazda has started market research and planning to rival the aforementioned models from Nissan and Ford.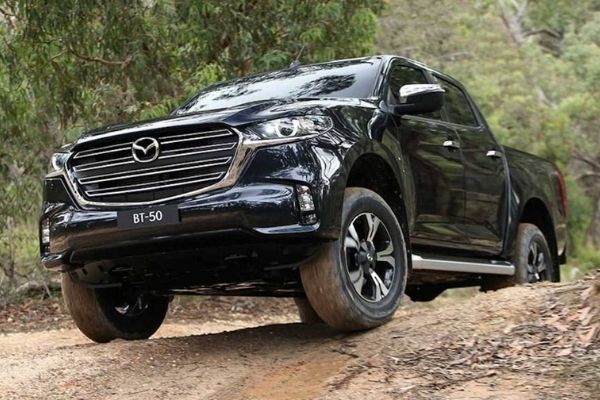 The new BT-50 and D-Max's top-spec engine makes 450 Nm of torque
The report also states that both the Isuzu D-Max and the BT-50 will be getting beefier off-road spec suspension systems, larger all-terrain tires, and more underbody protection. What we're sure of, however, is that the new BT-50 and D-Max are using the same tranny found on the eighth-gen Toyota Hilux.
We're talking about the Aisin AWR6B45, and it's already capable of handling up to 500 Nm of torque. And lastly, these two new pickup trucks already come standard with a differential lock, and their 4x4 systems already have a low- and high-range.
Moreover, due to the larger off-road tires and the off-road suspension, these performance-oriented versions of the D-Max and the BT-50 could come with significantly more ground clearance. Perhaps even as much as 270 mm. However, the said upgrades might give the pickup trucks less cargo and towing capacity, which is the case of the Ford Ranger Raptor.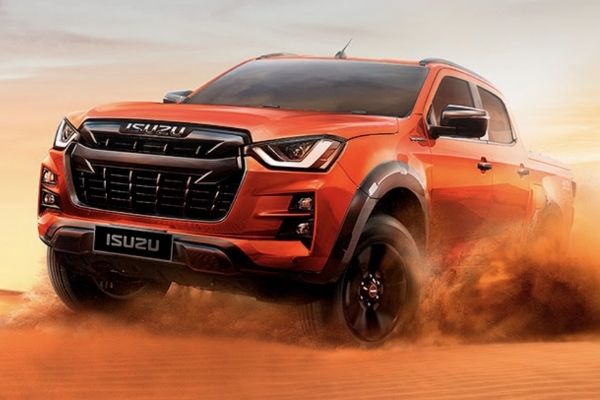 The 2021 Isuzu D-Max
Like with most automotive industry rumors, one should take this report with a grain of salt. Isuzu and Mazda are yet to confirm whether they're really making the off-road spec D-Max and BT-50. For more updates, latest car news, reviews, and tips keep reading here on Philkotse.com. 

Know more about Isuzu D-Max 2022

The Isuzu D-Max 2022 is a 5-seater pickup truck that is available in six variants, including various options for a 4x2 or 4x4 drivetrain. Isuzu Philippines Corporation (IPC) is offering this truck at a price that ranges from Php 862,000 to Php 1,835,000. There are two engine options powering the D-Max. One is a 1.9-liter RZ4E-TC inline-4 turbodiesel engine that makes 148 horsepower and 350 Nm of torque, while the other is a 3.0-liter 4JJ3-TCX inline-4 turbodiesel engine that delivers 187 horsepower and 450 Nm of torque. Either a 6-speed manual or 6-speed automatic transmission can be paired to the said engines.
In terms of dimensions, the D-Max spans 5,277 mm in length, 1,880 mm in width, and 1,810 mm in height. It boasts a ground clearance rated at 240 mm, as well as a wheelbase at 3,125 mm. Some of the competitors of the Isuzu pickup truck in the Philippines are the Toyota Hilux, Nissan Navara, and Mazda BT-50.

Cesar G.B. Miguel
Author