If true, these might even rival the Ford Ranger Raptor.
While we're waiting for the local launch of the new 2021 Isuzu D-Max and Mazda BT-50, it appears that these platform brothers are getting more exciting. According to a report by Car Expert, both will be getting two new off-road performance variants.
These new versions of the Mazda BT-50 and D-Max will be more powerful than their old top-spec models in the Australian market. This also means that the new versions will be able to catch up with the likes of the Ford Ranger Raptor and the Australian-spec Nissan Navara Warrior.
Sources are even suggesting that Mazda has started market research and planning to rival the aforementioned models from Nissan and Ford.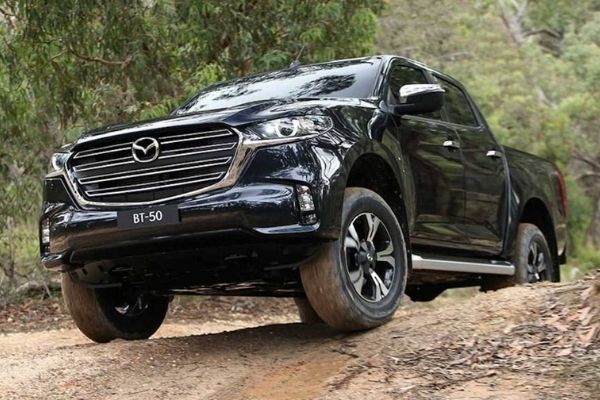 The new BT-50 and D-Max's top-spec engine makes 450 Nm of torque
The report also states that both the Isuzu D-Max and the BT-50 will be getting beefier off-road spec suspension systems, larger all-terrain tires, and more underbody protection. What we're sure of, however, is that the new BT-50 and D-Max are using the same tranny found on the eighth-gen Toyota Hilux.
We're talking about the Aisin AWR6B45, and it's already capable of handling up to 500 Nm of torque. And lastly, these two new pickup trucks already come standard with a differential lock, and their 4x4 systems already have a low- and high-range.
Moreover, due to the larger off-road tires and the off-road suspension, these performance-oriented versions of the D-Max and the BT-50 could come with significantly more ground clearance. Perhaps even as much as 270 mm. However, the said upgrades might give the pickup trucks less cargo and towing capacity, which is the case of the Ford Ranger Raptor.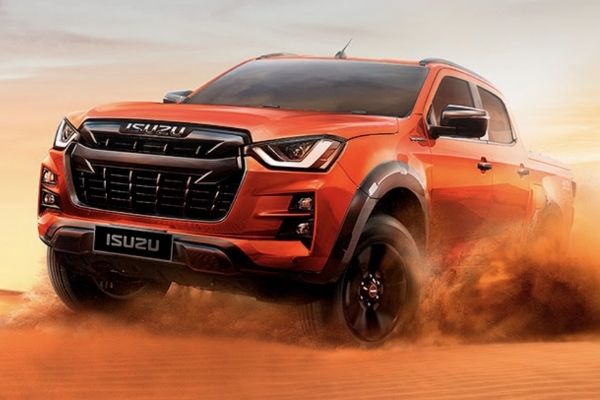 The 2021 Isuzu D-Max
Like with most automotive industry rumors, one should take this report with a grain of salt. Isuzu and Mazda are yet to confirm whether they're really making the off-road spec D-Max and BT-50. For more updates, latest car news, reviews, and tips keep reading here on Philkotse.com. 
Know more about Isuzu D-Max 2021

Isuzu Philippines offers the Isuzu D-Max as its entry in the midsize pickup truck segment. This tough workhorse from the Japanese carmaker is designed to take on any road. Isuzu D-Max got the reliability of its predecessors and the Fuego. However, the current pickup truck is equipped with more modern features that perfectly fit the Filipino lifestyle. Additionally, Isuzu D-max also has a remarkable rear bed size that can carry a multitude of heavy and large items. The Isuzu pickup truck can also be optioned with a set of accessories such as camper shells, bed covers, and many more. Isuzu D-Max also comes in a commercial vehicle layout. It can also be configured as the cab and chassis variant. This configuration can be had with an enclosed van type rear end, passenger layout, bed, or other job-specific configuration. Isuzu Philippines offers the third-generation D-Max with a couple of engine and transmission options. The first option is a 1.9L turbo diesel that produces 148 horsepower and 350 Nm of torque. For car buyers who are looking for more power, they can opt for the bigger mill, which is the 3.0L engine that pumps out 187 horsepower and 450 Nm of torque. These two engines are equipped with the brand's BluePower technology for Euro 4 compliance and better fuel efficiency. Both engines can be paired with either six-speed automatic or six-speed manual transmission.

Cesar G.B. Miguel
Author