Who says electric vehicles have to sound sterile?  
Electric vehicles are all about removing things commonly associated with internal combustion engines. They reduce dependence on fossil fuels, eliminate harmful emissions, and do away with noise pollution. The last one is more of a downside, because there will be those who look for the visceral experience of an engine grumbling and growling while the vehicle is in motion.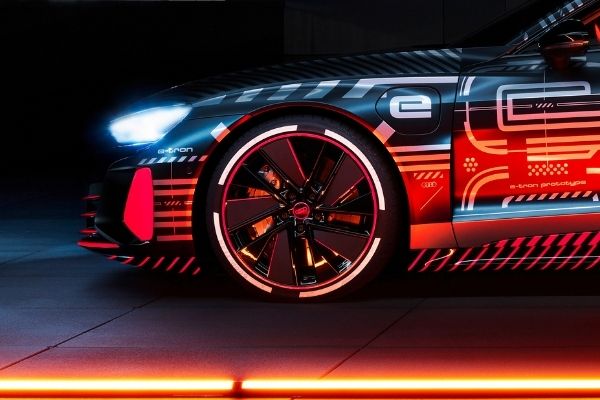 Audi's electric sports sedan is packing serious sounds to match its performance
It isn't just about vanity on the part of the driver. By law, an electric vehicle must emit a continuous sound signature so as to safely alert pedestrians to its presence. Rather than leave its upcoming 2021 e-tron GT with a disappointingly sterile aural output, German carmaker Audi developed artificial engine notes, called e-sound, exclusive to its electric grand tourer. 
2021 Audi E Tron GT Teaser 2
These sounds have been painstakingly recorded using various instruments, then digitized, looped, and refined to be as realistic as possible. The result is a rich, textured set of notes that range from a benign hum to the seemingly malevolent drone of an approaching turbine engine, played through an exterior speaker. Whether at rest, in motion, or engaging the different onboard drive modes, the e-tron GT is programmed to emit the appropriate e-sound to enhance the driving experience.
>>> Related: Mercedes-Benz confirms it is expanding its electric vehicle lineup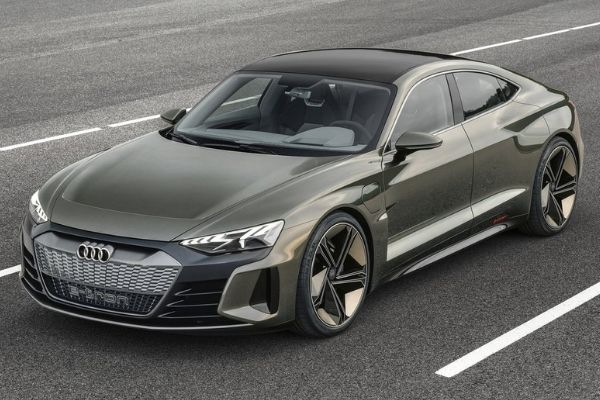 The production version will take only 3.5 seconds to reach 100 km/h
Beyond making noise, however, the e-tron GT will be propelled by two electric motors that produce a combined 590 hp, with the battery pack aided by a complex cooling system that allows for consecutive runs without diminishing acceleration. With an aluminum and steel body as well as the patented Quattro all-wheel drivetrain, Audi claims a 0-100 km/h time of 3.5 seconds. 
>>> Related: This is not your typical Nissan LEAF EV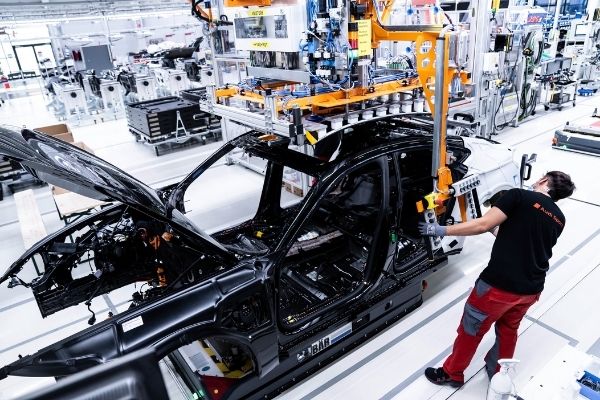 Assembly will be alongside the Audi R8 in Germany
Mind you, that's just for the standard e-tron GT. Audi has confirmed that a higher-performance RS variant is on the way as well, packing its own e-sound arsenal and even more jaw-dropping performance on the tarmac. The e-tron GT will share assembly space with the R8 V10 at Audi's Germany facilities beginning end-2020. It's expected to arrive in the U.S. market by 2021, starting at around $100,000 (Php 4,835,500 at current rates).

Get the buzz on automotive releases over the horizon with Philkotse.com.
Know more about Audi

<p>If you&#39;re looking for a more convenient way to browse Audi automobiles, go online and visit Philkotse.com. The user-friendly site provides a wide selection of new and used Audi models. In addition, you can enjoy exciting promos and deals. Plus, know the latest news, price list, reviews, and information about your other favorite car brands.</p>

Joseph Paolo Estabillo
Author