The teaser video for the all-new mu-X is out.
Isuzu Thailand released a teaser video that shows us a glimpse of the new and redefined 7-seater mu-X SUV. The official reveal date of the new mu-X is said to be on October 28, 2020, as per Isuzu itself.
Previously, the unveiling of the next-generation D-Max pickup truck puts Isuzu in conversations. The new D-Max is currently on sale in Thailand and is doing a superb job as it manages to be one of the best-selling pickup trucks in Thailand.
Since the Isuzu mu-X being is an SUV sibling of the D-Max, we can expect that it will have similar features to Isuzu's pickup truck. The teaser video doesn't reveal much but you can see the mu-X's new headlight design as well as the daytime running lights. The video also gives us a hint on the all-new mu-X's taillight design that now comes with a sleeker look.   
Under the hood, Isuzu hasn't released any engine specs just yet. However, we can expect that the new mu-X will be running on the same engine as the new D-Max. With that in mind, the new mu-X could be running on either a 1.9-liter RZ4E turbodiesel engine that makes 150 hp and 350 Nm of torque or a 3.0-liter BluePower engine that makes 190 hp and 450 Nm of torque.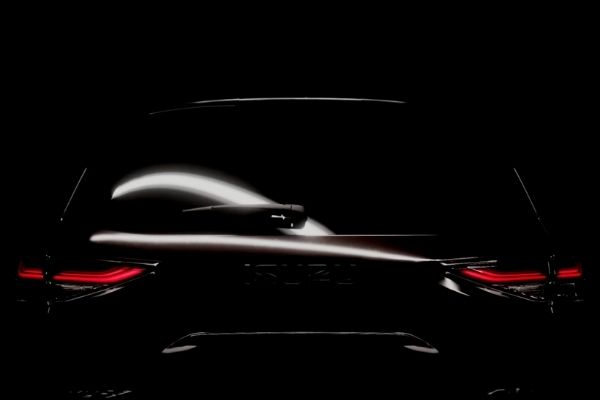 The redesigned LED taillights will surely give the new mu-X a better appeal
>>> Related: Confirmed: Next-gen 2021 Isuzu D-Max to make Philippine debut next year
Isuzu Philippines Corporation (IPC) confirmed that the new D-Max will be added to its local lineup next year with no exact date given. As such, we could expect the all-new mu-X to arrive next year as well. Who knows, IPC might launch the D-Max and the mu-X side-by-side next year. It would be great to see the two new Isuzu passenger vehicles get launched together at the same event next year.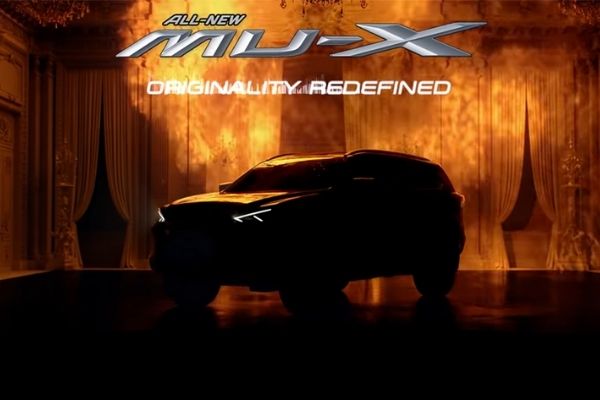 Will it get the same recognition as the new D-Max?
In addition, the new D-Max and mu-X would make the local midsize pickup and SUV segment even more competitive. Of note, Toyota has already brought in the new Hilux and the brand is set to debut the new Fortuner this weekend. Moreover, Honda Cars PH might launch the CR-V this month.    
Here at Philkotse.com, we value your interest in the automotive industry. Visit our website to find out more.
Know more about Isuzu mu-X 2021

<p>The Isuzu mu-X is a seven-seater midsize SUV with a front-engine, rear-wheel-drive or four-wheel-drive&nbsp;layout. It is based on the Isuzu D-Max, and like its pickup truck brother, it uses a body-on-frame chassis. For the Philippine market, the Isuzu-made SUV has two available engine options. The smaller one is a 1.9-liter RZ4E Bluepower turbodiesel capable of making up to 148 horsepower and 350 Nm of torque. It can come with a six-speed manual transmission, or a six-speed automatic transmission. The larger engine option for the mu-X is a 3.0-liter inline-4 turbodiesel. At most, this mill can produce up to 175 horsepower and 380 Nm of torque. Only a six-speed automatic transmission is available with this engine. The mu-X variants with this engine is either rear-wheel-drive or four-wheel-drive. For those unaware, this Isuzu model&#39;s name is an acronym which stands for&nbsp;Mysterious Utility eXtreme.&quot;</p> <p>&nbsp;</p>

Rex Sanchez
Author