Doug's mu-X is still a favorite to many.
The Isuzu mu-X was first introduced in 2013 as a 7-seater mid-size SUV and it succeeded the Isuzu MU-7. For the local specs, the mu-X is powered by either a 1.9-liter diesel engine that produces 148 hp and 350 Nm of torque or a larger 3.0-liter diesel engine that generates 175 hp and 380 Nm of torque.
The Isuzu mu-X has a measurement that spans 4,825 mm in length, 1,860 mm in width, and 1,825 mm (1,840 mm for the higher variants) in height.
It possesses a massive and muscular body which makes the Isuzu mu-X a thrilling car to customize with off-roading upgrades. In fact, the acronym of its name is derived from the assertion that the car Makes U eXciting.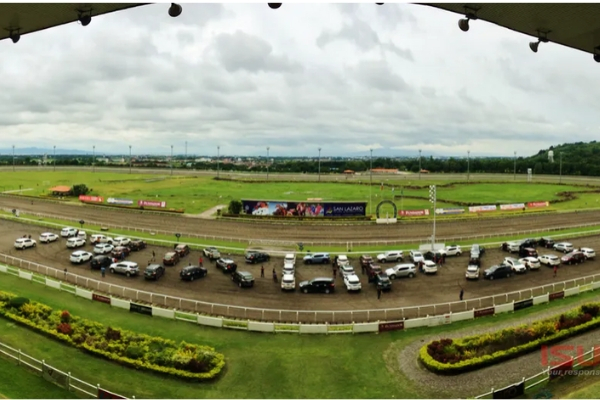 Isuzu mu-Xs spelled their beloved club, mu-X OP [Source: Isuzu Philippines]
Filipinos really love the mu-X. It is reliable, versatile, and powerful – ideal for the flood-prone and heavy traffic roads of the Philippines. In case you haven't heard, there is an Mu-X car club in the Philippines called the Isuzu mu-X Owners of the Philippines or the muxOP led by Ed de Jesus, muxOP president.
This club is the biggest Isuzu Mu-X group and is recognized by Isuzu Philippines Corporation itself. It is shared by people who share the same passion towards the mu-X. If you are interested to see more of the SUV, then you might want to give them a visit.
With that being said, let's take a look at some of the upgraded Isuzu mu-X in the Philippines and see how the 7-seater SUV looks with aftermarket kits.
>>> Related: Which 2020 Isuzu mu-X should you buy? [Philkotse Guide]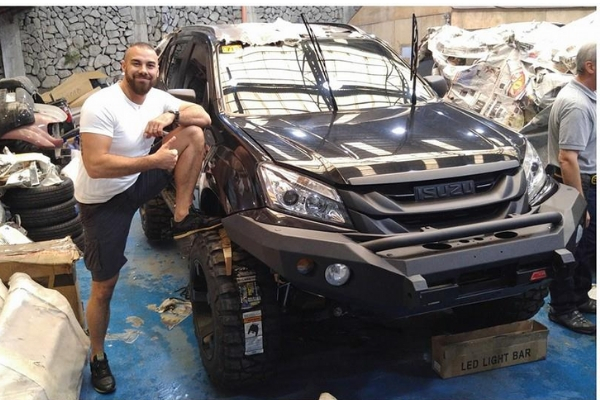 [Source: Team Kramer]
This is a really renowned Isuzu Mu- X car in the Philippines owned by Doug Kramer. Its black exterior finish and massive off-roading wheels gave the car a distinct look on the road.
>>> Related: Isuzu Mu-X for sale at good prices on Philkotse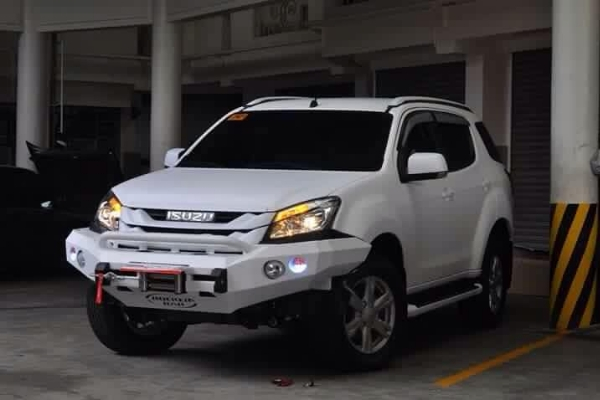 [Source: Isuzu mu-X Fans and Owners Philippines]
If black is not your ideal color, then you might want to check out this matte white body paint.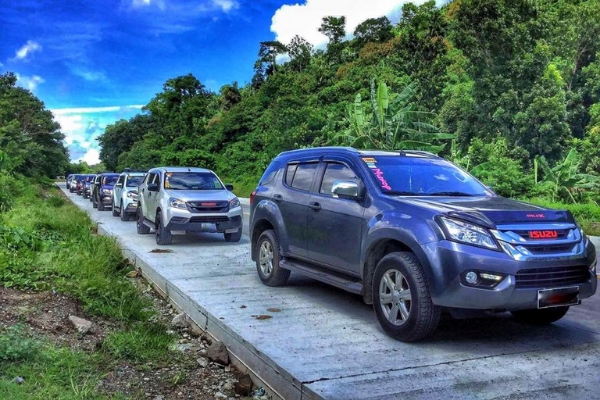 [Source: Mu-X Owners Philippines]
>>> Related: 2021 Mazda BT-50 debuts CX-9 looks on an Isuzu truck platform
Do you think that the red "Isuzu" badge should be a current trend here in the Philippines?
[Source: mu-X Owners Philippines]
The addition of a fog lamp really complements the off-roading nature of the mu-X.
Here at Philkotse.com, we value your interest in the automotive industry. You can visit our website to find out more.

Know more about Isuzu mu-X 2022

The Isuzu mu-X Philippines 2022 is the Japanese marque's entry to the 7-seater midsize SUV, which is based on its pickup truck sibling, the Isuzu D-Max. It is offered in five variants with a price that ranges from Php 1,595,000 to Php 2,460,000. For the Philippines market, the Isuzu-made SUV has two available engine options. The smaller one is a 1.9-liter RZ4E Bluepower turbodiesel capable of making up to 148 horsepower and 350 Nm of torque. It can either come with a six-speed manual transmission, or a six-speed automatic transmission. Meanwhile, the larger engine option for the mu-X is a 3.0-liter inline-4 turbodiesel. At most, this mill can produce up to 187 horsepower and 450 Nm of torque. Only a six-speed automatic transmission is available with this engine.
Dimensions-wise, the mu-X is 4,850 mm long, 1,870 mm wide, and 1,825 mm high, with a wheelbase and ground clearance rated at 2,855 mm and 235 mm, respectively. Locally, this midsize SUV is competing against the likes of the Toyota Fortuner, Nissan Terra, and Mitsubishi Montero Sport.

Rex Sanchez
Author