A streamlined and more competitive business environment is part of the new normal.
House of Investments, Inc. (HI), a member of the Yuchengco Group of Companies (YGC), is set to close down five of its dealership outlets in Metro Manila effective this month, according to a report by Inquirer.net.
The company announced this development in a disclosure made to the Philippine Stock Exchange, adding that the decision was made after a "careful and thorough assessment of its car business organization, dealerships and the needed manpower, machines and processes."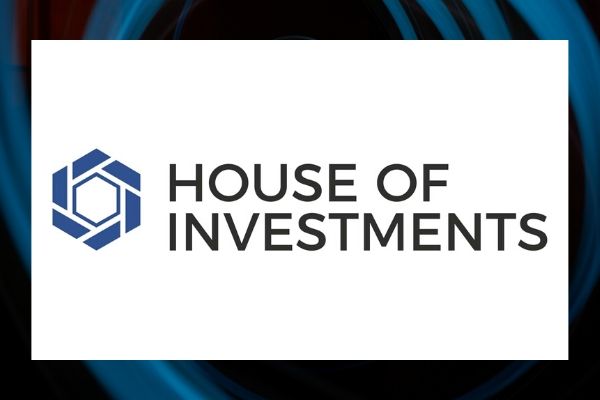 House of Investments owns and operates car dealerships under the Honda and Isuzu brands
The affected dealer outlets are Isuzu Greenhills, Honda Fairview, Honda Marikina, Honda Marcos Highway, and Honda Kalookan, which was slapped with a Php 6.3 million fine by the Court of Tax Appeals (CTA) over unpaid income taxes in October 2019. Together, these represent 45 percent of 11 outlets in HI's automotive portfolio.  
Last March, YGC Chairperson Helen Yuchengco Dee was quoted as telling Labor Secretary Silvestre Bello III that there will be no job cuts for all YGC employees. With the closure of these dealer outlets, HI says that it will be putting a redundancy program in place for its workforce.
Both the COVID-19 outbreak and the previous eruption of Taal volcano have put the brakes on the auto industry's momentum this year. The Association of Vehicle Importers and Distributors, Inc. (AVID) reported a 16 percent decline in imported cars sold in January 2020 compared to the same period last year.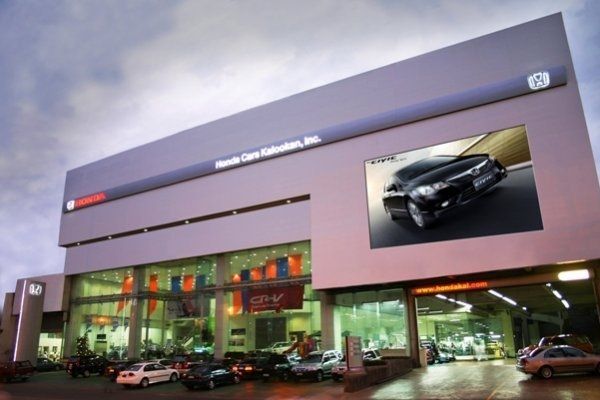 Honda Kalookan was ordered to pay a Php 6.3 million fine over tax liabilities in October 2019
In the following month, the Chamber of Automotive Manufacturers in the Philippines Inc. (CAMPI) recorded a rise in sales of locally-manufactured vehicles by 13.2 percent, the highest for the same period in a decade.
The rally was led by commercial vehicles, despite the slight 4.5 percent fall in passenger cars sold year-on-year. But the recent lockdown imposed over Metro Manila and Luzon as part of coronavirus measures has largely eliminated these gains.       
In the wake of the government lockdown last March on account of COVID-19, think tank Fitch Solutions forecast that Philippine vehicle sales were at "severe downside risk" for the year, as the restricted movement of goods and services would have a negative impact on market demand for vehicles.
With the bulk of Philippine vehicle sales coming from Luzon, Fitch downgraded its outlook regarding total vehicle sales for 2020 from 7.4 percent to 0.4 percent or 371, 456 units, a dramatic decrease.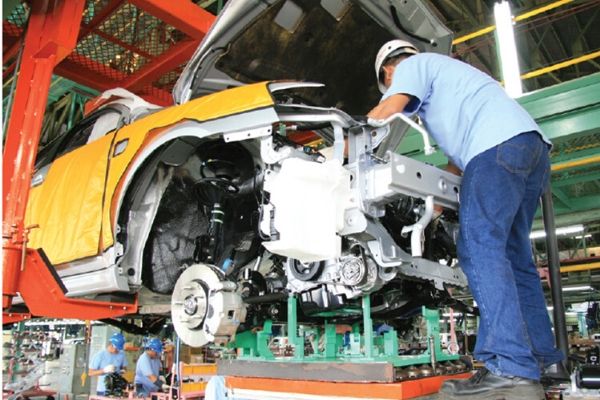 CAMPI estimates that car sales will fall by at least 20 percent this year
In light of this, Honda Cars Philippines, Inc. (HCPI) has issued a statement ensuring its customers that service for Honda new cars will continue and that the remaining Honda dealerships are enough to serve their car servicing needs.
Here's the full statement:
In light of the closure of Honda's four (4) dealerships in the northern part of Metro Manila namely Honda Cars Fairview, Honda Cars Marikina, Honda Cars Marcos Highway, and Honda Cars Kalookan effective June 30, 2020, Honda Cars Philippines, Inc. (HCPI) expresses its regrets as these dealerships have been valued partners in contributing to Honda's local operations over the past number of years.

HCPI values its customers and remains committed in ensuring customer satisfaction. HCPI reassures the public that the existing dealerships in Metro Manila as well as nearby provinces will be able to sufficiently service customers that may be impacted by the closure of these dealerships and continue to provide both sales and after-sales service for customers in these areas. In addition, mobile service facilities will also be set up in strategic locations to address basic and more immediate customers' assistance in the aforementioned affected areas.

Notwithstanding the closure, HCPI currently stands at thirty-four (34) dealerships nationwide, including two (2) upcoming dealerships which are scheduled to be operational soon. All these dealerships will continue to offer sales and after-sales services.  Customers are advised to reach out to any of the dealerships nearest them, or to HCPI customer service personnel at (632) 8-857-7240 for any queries or clarifications.
Visit Philkotse.com for the most relevant industry news. 


Joseph Paolo Estabillo
Author