Next-gen Isuzu D-Max is the best-selling pickup truck in Thailand so far
It bested the (read: combined) sales of the Ford Ranger, Toyota Hilux, and Mitsubishi Strada in that country.   
Thailand is one of the world's biggest markets for pickup trucks, thanks to lower excise taxes imposed by the government compared to passenger cars, depending on body style and emissions.
The country has become a strong regional hub for automakers to manufacture their respective models both for domestic sales and export. As can be expected, competition in this segment is fierce. 
Isuzu's all-new D-Max pickup comes out on top in the Thai market
And so far, Isuzu is dominating the pack in Thailand. Its 2020 2020 Isuzu D-Max pickup has been on a roll, with 14,868 units delivered in June this year. By comparison, its closest rival, the Toyota Hilux Revo, managed less than half of that at 6,113 units sold. Mitsubishi comes in third at 2,009 Triton (Strada) units rolling off the showrooms, while Ford handed over 1,414 keys to its Ranger model to come in at a fourth place.
Other contenders include the Nissan Navara, Chevrolet Colorado, MG Extender, Mazda BT-50 Pro, and the Tata Xenon. But even with all of their sales tallies combined, Isuzu still comes out on top with 3,152 units to spare. This is the biggest margin Isuzu has had over its closest rival, Toyota since the year started. Toyota scored a brief victory in April after managing to move 321 units more.  
From January 2020, a total of 149,432 new pickups have taken to Thai roads, with 67,625 of those comprising the Isuzu D-Max – an incredible 45.3 percent market share for Isuzu. Toyota's Hilux Revo comes second at 49,622 units sold for a market share of 33.2 percent, and Mitsubishi follows with sales of 11,598 units for 7.8 percent market share.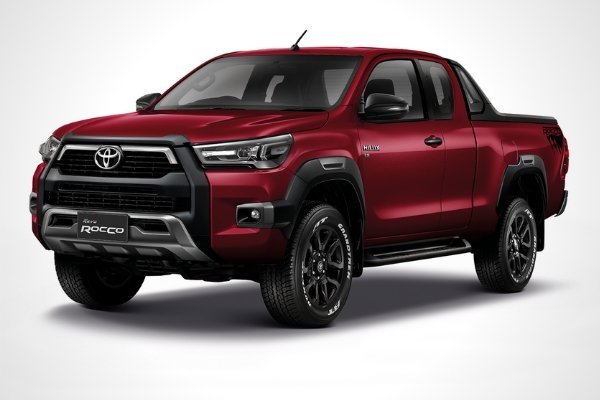 Expect Toyota to fight back with its refreshed Hilux model
For July 2020 alone, Isuzu has already trumped Toyota with a 55.9 percent share of the pickup segment, compared to the latter's 23 percent. The last time the Isuzu lorded it over the Thai market was in 2005, when it sold more than 150,000 D-Max units, shattering the previous 100,500-unit sales record posted by the Isuzu Faster ten years prior.
Isuzu's lead so far is propelled by the D-Max being an all-new model. But expect its rivals to not take things sitting down, as the recently-launched Hilux Revo Rocco is now out in the Thai market. Nissan will be joining the fray with its updated Navara rig, while the D-Max-based Mazda BT-50 is also poised to take a slice of the pie.
More automotive industry updates come your way at Philkotse.com.  
Author

Joseph has been on the LTO's records since 2004. Old enough to remember riding in taxicabs with analog meters. Keeping his hopes high and his revs low, he dreams about owning a Kei car when he retires. Hates slow parkers.