Reports state that it will come with a turbocharged engine.
The possibility of a five-door variant of the Suzuki Jimny has been reported by several publications since last year. Many were thrilled with the reports as the model is one of the longest-running nameplates from the Japanese car brand. Seeing a different view of the mini-SUV is indeed something to look forward to.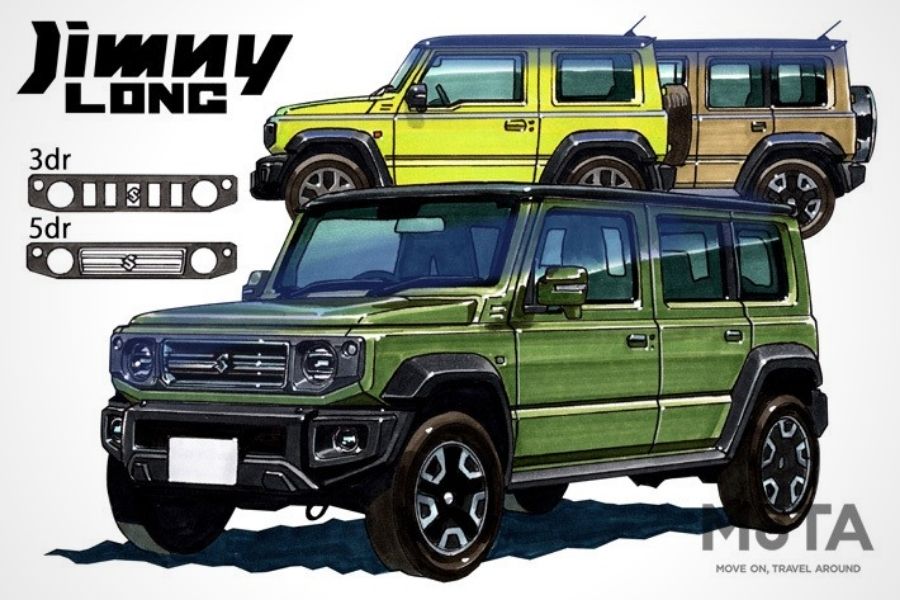 The possible final look of the Jimny Long [Photo: MOTA]
Suzuki is making the 5-door Jimny a reality, and it is reported to be introduced next year, according to Japanese publication MOTA. The long wheelbase version of the Suzuki Jimny was supposed to be showcased at the Tokyo Motor Show this year, but was unfortunately canceled due to the ongoing COVID-19 pandemic.
The 5-door Suzuki Jimny will be using the name "Jimny Long" to make a distinction from the 3-door configuration. Reports suggest that the new variant will come with a measurement that spans 3,850 mm in length, 1,645 mm in width, 1,730 mm in height, and a wheelbase of 2,550 mm.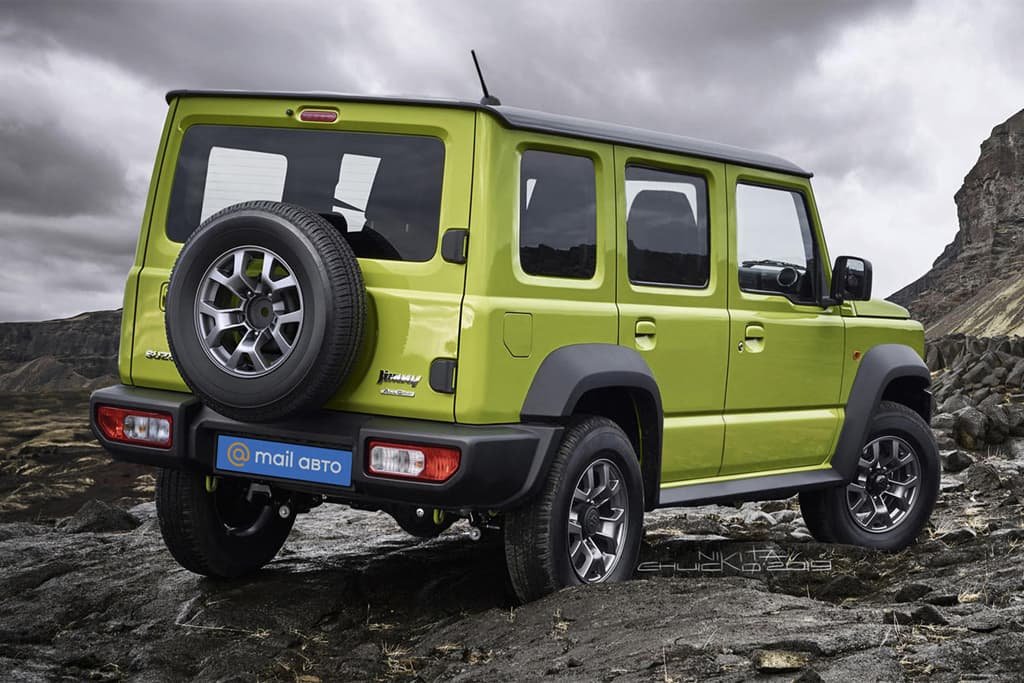 A rendered image by Nikita Chuyko
With those numbers in mind, the Jimny Long's wheelbase should be longer by 300mm than the current version. It should provide a roomier interior space so drivers and passengers can be more comfortable on the go and more items can be fitted especially when going on out-of-town trips.
Under the hood, the 5-door variant will reportedly come with a mild-hybrid powertrain that utilizes a 1.5-liter turbocharged engine. However, Suzuki has yet to shed some light on the matter. We can expect the official powertrain details to be released as the launch date approaches.
For reference, the current PH-spec Suzuki Jimny is powered by a 1.5-liter KB15 gasoline engine that can generate 101 hp and 130 Nm of torque. The engine is coupled to a 5-speed manual for the base GL variant and 4-speed automatic transmission for the GL and GLX variants.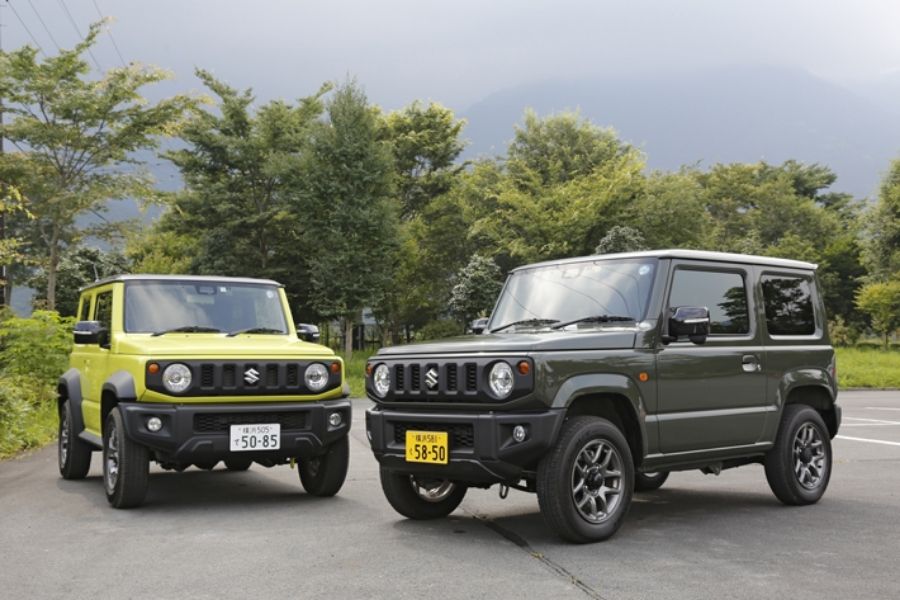 We are bound to see a whole new Jimny
In consideration of the model's high demand in various markets including the Philippines, the Jimny Long could further expand its market reach as the 5-door configuration offers more interior space.
Maruti Suzuki, the official business unit of Suzuki in India, announced that it is already manufacturing the 5-door Suzuki Jimny in its Kosai plant. Could the Jimny Long find its way in the local market? Well, it could since Suzuki Jimny units in the country are now sourced from India. With that, there might be a chance that Suzuki Philippines could be looking at the possibility of bringing it in the market. But then again, we still have to wait for an official announcement.
Visit Philkotse.com for more of the latest in the automotive industry.
Know more about Suzuki Jimny 2021

<p>The <strong>Suzuki Jimny</strong> is one of Suzuki Motor Corporation&#39;s most sought-after models. Its demand was so high people started reservations as early as 2018. So much so, that shortage was felt as this car&rsquo;s presence excites anyone who saw a glimpse of it on the global stage. The Jimny brought different emotions to the Philippines from nostalgia to obsession as this fourth-generation is everything a car buyer wanted in a car &ndash; sophisticated, modern, rugged, and versatile. Completely redesigned from the ground up, the mini-SUV&nbsp;still lingers in the hearts of Filipino car buyers.</p>

Rex Sanchez
Author
Recent posts