It is expected to make its debut in India.
Last year, we have reported about the possibility of Suzuki introducing a 5-door Jimny that will be manufactured in India.
5-door Suzuki Jimny Render | More Room For Fun!
Now, Maruti Suzuki, the official business unit of Suzuki in India, is expected to start manufacturing the 5-door Jimnys six months after the exports begin. As a review, Maruti Suzuki has already begun exporting units of a 3-door Suzuki Jimny from Maruti Suzuki's Gurgaon Plant in India to areas such as Latin America, Middle East, and Africa.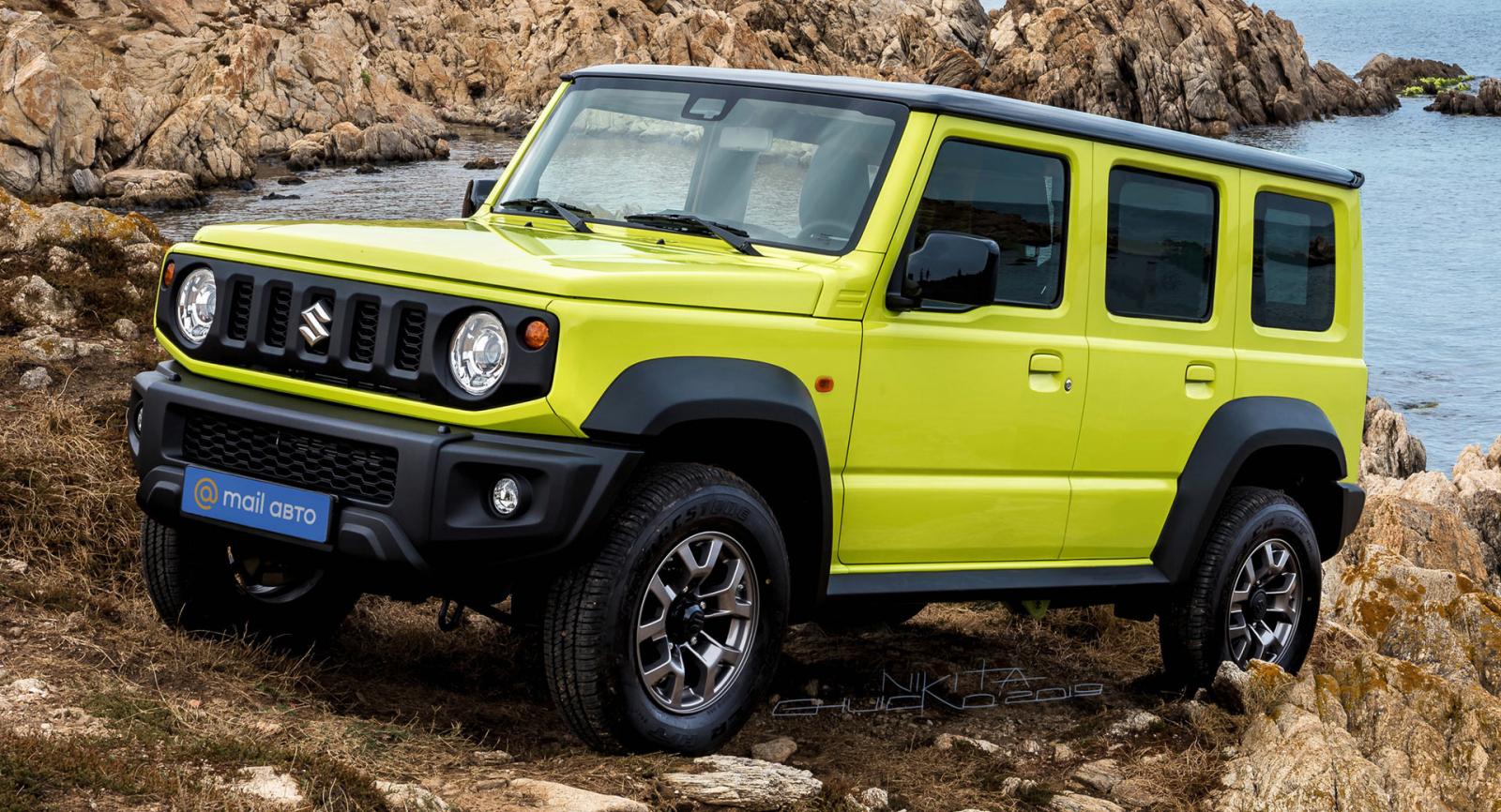 5-door Suzuki Jimny [Photo: Render image by Nikita Chuyko]
With that being said, a 5-door Suzuki Jimny is bound to roll off the production plant in more or less than six months. The Suzuki Jimny was first introduced in 1970 which already makes it a 50-year-old model. Seeing a change in its principle design such as the body style is a great way to celebrate its golden years in the auto industry.
Maruti Suzuki hasn't released any specifications regarding the upcoming 5-door Suzuki Jimny. However, we can expect it to run with the same 1.5-liter gasoline engine that delivers 102 hp and 130 Nm of torque. It is expected to be offered in either a 5-speed manual transmission or a 4-speed auto.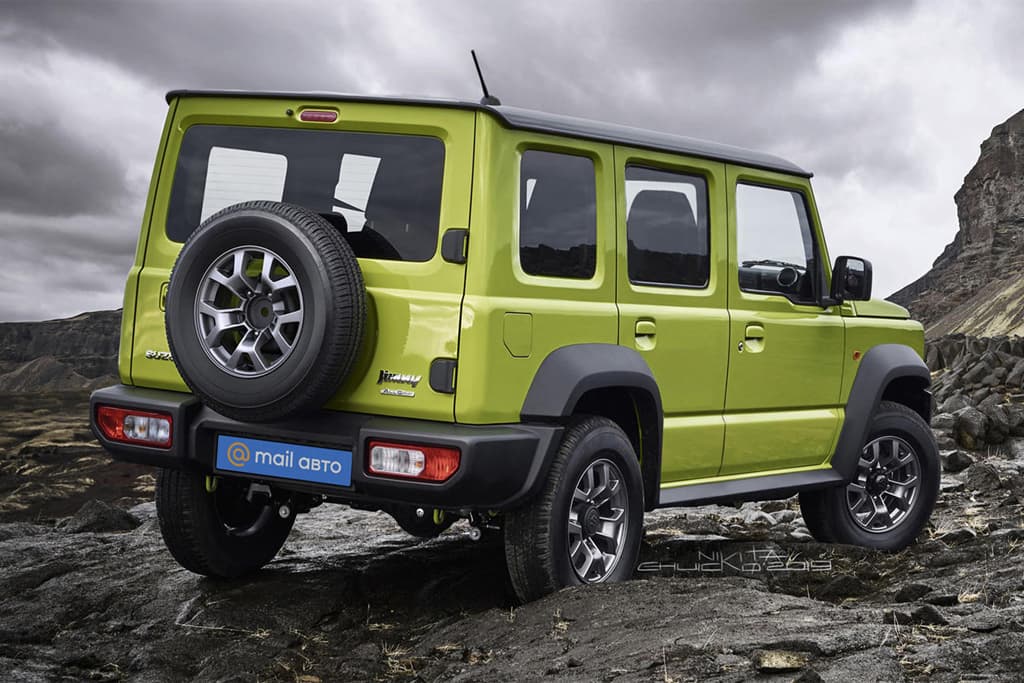 Would you consider one? [Photo: Rendered image by Nikita Chuyko]
The 5-door Suzuki Jimny is expected to be stretched by 350 mm for its length and 250 mm for its wheelbase to make room for the extra doors. Whatever the final outcome may be, one can expect that it will not exceed 4,000 mm in length so that it could retain its iconic off-road appeal.
As of this writing, Suzuki Philippines hasn't released any statement regarding the possibility of the 5-door Suzuki Jimny arriving in the local market. Moreover there no reports yet if the 5-door Jimny will be offered outside India. We think that Suzuki might export the 5-door Jimny to other markets if it's received well by the Indian market.    
Here at Philkotse.com, we value your interest in the automotive industry. Visit our website to find out more.
Know more about Suzuki Jimny 2021

<p>The <strong>Suzuki Jimny</strong> is one of Suzuki Motor Corporation&#39;s most sought-after models. Its demand was so high people started reservations as early as 2018. So much so, that shortage was felt as this car&rsquo;s presence excites anyone who saw a glimpse of it on the global stage. The Jimny brought different emotions to the Philippines from nostalgia to obsession as this fourth-generation is everything a car buyer wanted in a car &ndash; sophisticated, modern, rugged, and versatile. Completely redesigned from the ground up, the mini-SUV&nbsp;still lingers in the hearts of Filipino car buyers.</p>

Rex Sanchez
Author