A quick and luxurious midsize sedan.
If you're aware of how the automotive industry is when it comes to designing cars, executive cars tend to be quiet and composed. They aren't that showy nor are they gaudy, and what they do offer to their owners leans more towards comfort. And yes, there's also the point of prestige. 
There are some however, that are certified sleepers. Cars that don't look like it, but are actually powerful. Case in point is the Mazda 6, especially the models that were sold locally from 2005 to 2008.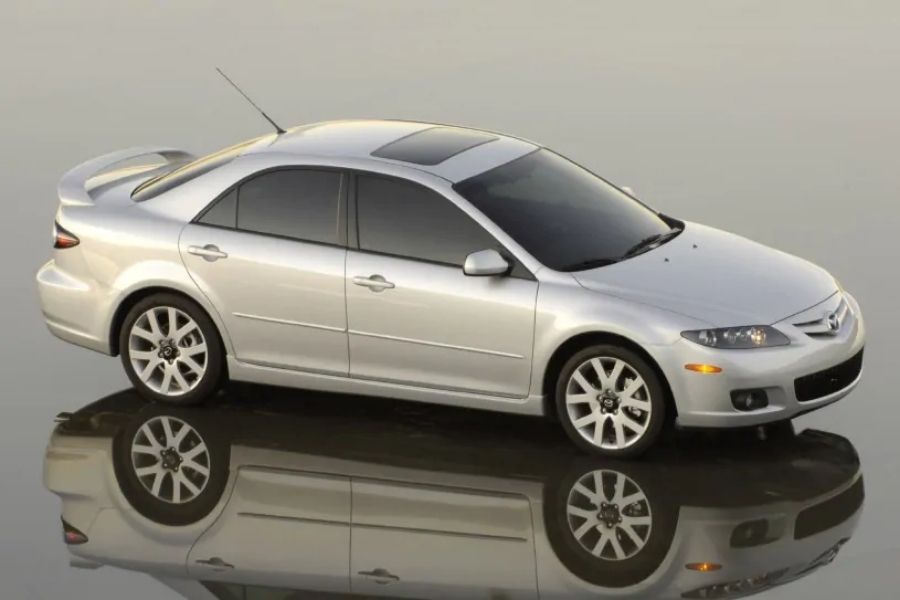 The 2005 Mazda 6 (Pictured: Mazda 6 Sport)
>>> Related: A rear-wheel-drive Mazda 6 could be a treat, but is it what we need?
During the early 2000s, Mazda was slowly penetrating the premium car market. Of course, Mazda was still selling affordable models, but then, the Japanese company stepped up its game by introducing well-equipped, feature-rich cars like the Mazda 6.
But as we've pointed out earlier, the 2005 to 2008 Mazda 6 midsize sedan bore a rather conventional look. This was especially true for the previous 2002 model that the Philippines didn't get, as well as the updated 2005 version that was released locally. Sure, the Mazdaspeed6 was introduced in other markets, but even that bore a quiet exterior design.
Going back to the Philippine-spec 2005 Mazda 6, it rode on 17-inch alloy wheels, and it was also equipped with side skirts, a small spoiler, and a sunroof. Color choices for the model in question were muted. Popular colors included grey, silver, and black.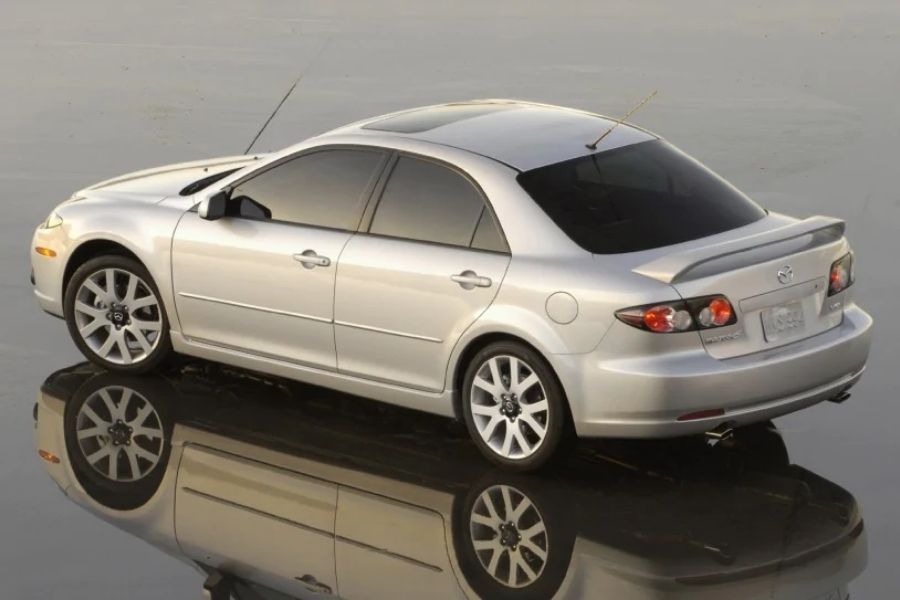 The rear of the Mazda 6. (Note: The Philippine version had a smaller spoiler)
>>> Related: 2021 Mazda 6: Expectations and what we know so far
Under the hood though, this is where the Mazda 6 starts to surprise you. It used a 2.3-liter inline-4 DOHC gasoline engine that could make up to 164 horsepower and 207 Nm of torque. That's a significant amount of power considering that the car only weighed 1,442 kg. It wasn't the lightest, nor was it the most powerful midsize sedan, but it was more than a match for its rivals.
It also came with a multi-link rear suspension system and a double-wishbone type suspension for the front. These gave the Mazda 6 crisp and direct handling. According to Mazda, a sport-tuned suspension package wasn't made available for this model because its standard suspension was already tuned for sportiness. This was of course, in tune with Mazda's Zoom-zoom brand message.
The Mazda 6 was already a well-planted, very stable car on tight city roads or on highways. Mazda however added traction and stability control. Moreover, the Mazda-made sedan also had six airbags. For stopping this relatively quick sedan, it used disc brakes all-around.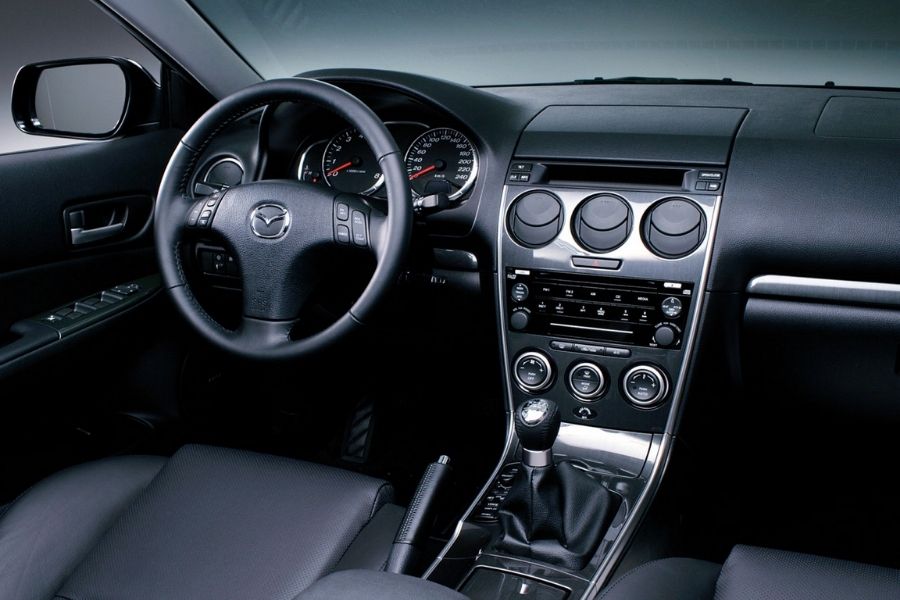 Inside the Mazda 6
As for the qualities that made the Mazda 6 a midsize executive car, it came with leather seats with electronic adjustment, a leather-clad steering wheel, a six-CD changer, automatic climate control, and keyless entry. The latter two are common features nowadays, but for the early 2000s, those were only found on cars like the Mazda 6.  
Are you convinced that the Mazda 6 is a sleeper that one should keep? If yes, check out our car for sale section for this model.  
For more articles on sleeper cars, the latest automotive industry car news, and car reviews, keep it here on Philkotse.com. 
Know more about Mazda 6

<p>The new Mazda 6 Sedan comes with the Japanese car brand&rsquo;s latest Kodo design language. It features flowing lines, smooth edges, and a mesh grille that reflects Mazda&rsquo;s signature vehicle styling. The cabin is equally decked in premium materials and has a clean, and straightforward layout. Mazda did not skimp on the technological and safety features of the Mazda6 Sedan. It is equipped with a Mazda Connect infotainment system that is accessible through a touchscreen, with sound coming out of a Bose 11-speaker system. It also comes keyless with a push start/stop button, and a slew of driver assistance features to provide an extra layer of protection from potential road hazards. In the Philippines, the Mazda 6 Sedan comes in two variants powered by a gasoline or diesel engine. The variants of this midsize sedan are the following: 2.5L SkyActiv-G 2.5 Turbo Gasoline and the SkyActiv-D 2.2 Turbo Diesel. Both variants are priced at P2,250,000.</p>

Cesar G.B. Miguel
Author