Find the full answer in our 2-part article.
In our previous article, Philkotse.com has guided you through 4 popular extras which car owners often invest in their newly-bought vehicles, including:
Window tint;
Detailing;
Bluetooth connectivity;
Leather upholstery.
>>> For those who missed our previous article: What to save or spend on with a new car [Part 1]
In this part, we will continue our detailed guide on what to save or spend on with a new car as follows:
5. Parking sensors
All cars have a blind spot, and you'll never know when a hazard will pop up on yours, potentially marring your brand-new car or worse, ending up with you footing someone else's hospital expenses.
This is where parking sensors come into play. They provide the driver with audible warnings whenever the car starts to get too close to an obstruction while moving in reverse. The smaller the distance, the shorter the intervals, so the driver knows when to stop and avoid untoward incidents.
Some models even go a step higher and employ rear parking cameras, displaying the video feed on a monitor so that the driver can visually gauge on whether there is still a safe distance between the car's rear and a particular hazard.
Rear parking sensors or cameras offered as standard equipment on a vehicle model, especially if they don't add too much to the car's sticker price, is a viable option if you want confidence whenever you engage that reverse gear.
6. Body modifications
In order to attract even more buyers, automakers will often throw in body kits for their current models. This is understandably appealing to a number of people, whether they consider these kits as a means to enhance their car's styling or they truly believe that these deliver actual performance benefits.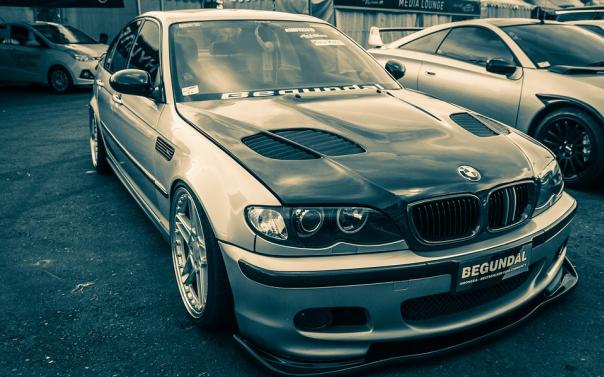 Body kits look good, but they add little value to the car
But apart from adding extra weight and cost, most of these enhancements only bring real benefits in ideal conditions, which isn't what you get with daily Philippine traffic. Those carbon fiber lip, fender flares, vortex generators and spoiler look great and feel great on a racetrack, but they're next to useless when you're crawling along at 10 kilometers per hour along a traffic bottleneck. If you're planning to use your tricked-out ride only on weekend track runs, then maybe it's not so bad.
The same goes for chrome trims and enhancements that add very little to the car's overall value; they actually increase your expenses since you'll have to spend just to maintain their luster or even restore it once the finish becomes dull with time.
7. Steel rims vs. alloys
Cars these days come in a range of trims, with the base models offering steel rims in smaller diameters, and the upper-spec models coming equipped with larger-diameter alloy wheels.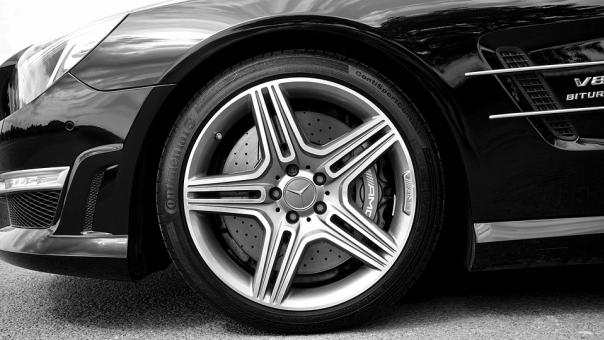 Alloy wheels are more stylish, yet are more expensive and prone to theft
Both come with advantages and disadvantages. Steel rims are often sturdier than alloys, especially when travelling through bumps and potholes, at the expense of extra weight and therefore, decreased fuel economy. Alloy wheels are more stylish and they enhance the look of the car, but they are more expensive to manufacture and repair in case of damage, apart from being more appealing to would-be thieves.  
If you're on a tight budget, go for the base model with steel rims, and upgrade to a decent set of alloy wheels when you manage to save up for it.
>>> You might want to read:
8. Onboard GPS
One of the convenience features you'll find on modern cars is onboard navigation, which is especially useful for introverts who are leery of asking directions from shady-looking pedestrians and traffic enforcers.
Most models use a GPS antenna which receives signals from orbiting satellites and projects the coordinates as a map displayed on the in-dash display. The setup typically works day and night, in a variety of weather conditions, as long as the vehicle is outdoors. Originally offered only on luxury cars, navigation capability is now ubiquitous across practically all kinds of vehicles, even economy cars.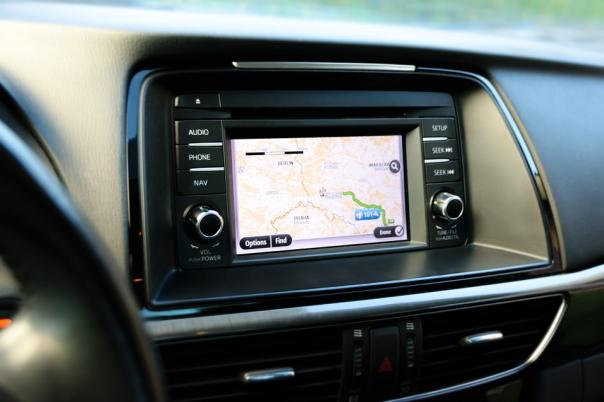 Onboard GPS adds to the car's sticker price considerably
However, having onboard navigation can considerably increase the car's sticker price, potentially jeopardizing your budget. In some cases, you only get navigation on the car's higher, more expensive trim models. There's also the hassle of having to update the software periodically, ranging from free to requiring the purchase of an expensive new memory card, especially if the original is lost or stolen.
If you must have some way of independently navigating through to an unfamiliar destination, there are a number of navigational apps available for your smartphone. These apps can be downloaded free of charge, are easily updated, and offer real-time traffic information (which typically isn't available on standard car navigation software, unless you subscribe to a paid service).
9. Extended warranties
Three-year warranties are pretty much the minimum for new cars nowadays, and these can go even up to five years. Most modern cars are already so well-designed and engineered, they're already exceptionally reliable.
If you have no idea how long you'll be keeping a new car, an extended warranty is likely an expense that you can do without; after all, you already have the standard warranty to cover for most issues related to build quality, performance and reliability.
However, if you happen to choose a car that's known for rather pricey maintenance and labor costs, that extended warranty might come in handy for your peace of mind.
>>> Read more about Lemon Law Philippines: Consumer protection law for new car.
What to save or spend on with a new car: Verdict
How about you? What have you spent to spruce up your beloved vehicle? Did the investment actually enhance your car's performance and improve your driving experience? 
Buying a car, particularly a brand-new one, is always a significant milestone in one's life. The more you care for your car, the longer it will stay with you. Philkotse.com hopes that after reading through this 2-part article, Filipino car owners have been given with helpful advice on what to save or spend on with a new car. 
>>> Click here to learn easy and helpful tips for car maintenance


Joseph Paolo Estabillo
Author
Recent posts